Vancouver Tech Journal | #87
QOTW: "Life could become better than ever. Or, once again, the 20s may end disastrously." - Wal Van Lierop, executive chairman at Chrysalix Veture Capital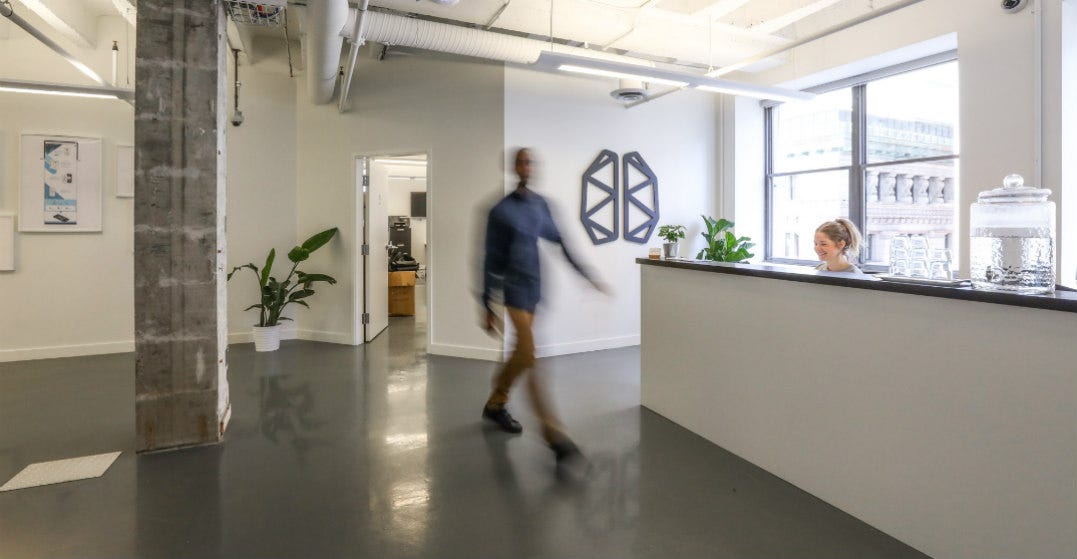 The Vancouver Tech Journal spotlights the city's most important technology news and business stories. This is the Sunday Briefing. Enjoy.
---
NEWS
Vancouver's go-to digital skills training hub, BrainStation, announced $70,000 in scholarships for Indigenous peoples, as part of a partnership with the First Nations Technology Council. The partnership includes up to 34 scholarships for certificates and diplomas in data science, development, design, marketing, and product management. "Our mission has always been to make digital skills training accessible to as many people as possible, and this partnership is a first step," explained Kyle Treleaven, the Vice-President and General Manager of BrainStation. /more
B.C. technology companies raised over $2 billion in 2019, with the 10 largest bringing in over $1.4 billion. T-Net has put together a solid summary of the top deals, starting with Clio's mammoth CAD$330 million Series-D round. /more
Venture capitalists, including Vancouver's Boris Wertz, shared their regrets in their anti-portfolios. For example, Wertz passed on a chance to invest in Honey Science Corp. at a pre-money valuation of US$12 million. The company was just bought by PayPal for US$4-billion. "We loved the founders, but didn't have much conviction around the scalability of a browser plug-in and the fact that this was a bridge round," Mr. Wertz said in a recent blog post. /more
Microsoft has partnered with the BC Tech Association to help the growth of Canada's West Coast startups. The two will host joint events in the new year where BC companies will be able to access Microsoft's technical resources, business experts, and free cloud services. "British Columbia boasts one of the most vibrant tech ecosystems in the world," Adam Nanjee, managing director of Microsoft for Startups Canada, said in a news release. /more
The New York Times asked, "Is a 63-Year-Old Seaplane With an Electric Engine the Future of Air Travel?" Like many other International publications, reporter Mike Arnot covered B.C.-based Harbour Air Seaplanes's major accomplishment: the first commercial flight of an electric plane. "The most exciting thing about this flight for me personally is that it signals a change in how we look at aviation, and how my kids will travel in the future," said Roei Ganzarski, the CEO of magniX, the electric-propulsion designer and manufacturer that developed the engine for the plane. /more
"There is a lot of local talent in the Vancouver area that we can take advantage of," says Microsoft Government Affairs Director Irene Plenefisch, in a Fast Company piece outlining why Microsoft has been pushing for high-speed rail in the Pacific Northwest. /more
Vancouver-based General Fusion, which is developing what it calls a limitless, clean, emission-free, and cost-competitive alternative for power generation, has announced the close of an $85 million CAD ($65 million USD) Series E round. This Series E brings the company's total funding to date to over $263 million CAD. /more
Half-Vancouver company Slack was named one of the top 10 most customer-obsessed companies of 2019 by Forbes. "As the company has grown rapidly in recent years, employees have become experts in certain areas instead of trying to understand the entire product. The approach gives employees ownership and streamlines customer service," writes Blake Morgan. /more
Vancouver's Clio is named in this GeekWire piece: 'A big year for Pacific Northwest startups: Unicorn births, key exits, and others waiting in the wings'. Nearly $4 billion went to startups based in the Pacific Northwest, according to GeekWire's funding deal tracker. /more
---
ARCHIVES
January 1, 2009: 

How PlentyOfFfish Conquered Online Dating

.

 

"

Markus Frind works one hour a day and brings in $10 million a year. How does he do it? He keeps things simple," writes Max Chafkin in 

Inc.

 magazine. Frind would eventually sell POF to the Match Group for US$575 million in cash. Having bootstrapped the Vancouver business, he got to keep every penny for himself.
---
IDEAS
Wal Van Lierop, executive chairman at Chrysalix Veture Capital, writing on LinkedIn: Let's Make The 20s Roar Again!
Christopher Edwards, senior product manager at SEDNA Systems, writing on Medium: Maybe it's time to stop saying "under promise and over deliver"
Karn Manhas, CEO of Terramera, writing in Fast Company: I'm a scientist. This is what I had to 'unlearn' to build a successful business
Vaclav Vincalek, president at PCIS, writing in The Future Of: It's hard for enterprises to adopt emerging tech. Here's a way to do it.
John Reid, CRO of Faber Technologies, writing at Techcouver: It's Time for the Construction Industry to Build on Tech's Potential
Ryan Holmes, CEO at Hootsuite, writing on LinkedIn: 5 Paradoxical Business Lessons From Elon Musk
Shafin Diamond Tejani, founder and CEO of Victory Square Technologies, writing at Cantech Letter: How Canada went from "brain drain" to "brain gain" (and how to keep it that way)
Lindsay Nahmiache, co-founder and CEO of Jive PR and Digital, writing at Business in Vancouver: Top 10 tips from an entrepreneur after a decade of success
Paul Coleman, vice president at Kuberiter, writing on LinkedIn: Pondering on the Cloud Marketplace
Kyle Campbell, founder and CEO of CTO.ai, writing on Twitter:
---
CAUSE CÉLÈBRE
It's 2020 and there's still no ridehailing in Metro Vancouver.
How the B.C. tech sector plans to fix its problem with gender representation.
LifeLabs hit by cyberattack, 15 million patients in B.C. and Ontario vulnerable.
Why immigrant women are struggling to get work in Vancouver's tech hub.
---
RESOURCES
From the Bench blog: The Big List of Small Business Tax Deductions (2020)
From the Vancouver Tech Journal: Vancouver Innovation Ecosystem Guide
---
Q+A
An interview by Barry Chong with Vancouver's Julie Angus, CEO of Open Ocean Robotics, on the MaRS Cleantech blog.
---
EVENTS
This Wednesday, January 8: The Secret Weapon of Successful Founders: Mentors with Farhan Mohamed, Editor-in-Chief & Partner at Daily Hive, Angel Pui, Co-Founder and CMO of Discover Therapies, and Michelle Sklar, Entrepreneur in Residence at e@UBC. /go
January 16: Future Proofing Talent in the Age of Digital Transformation with leaders from Clio, Best Buy Canada, and Clearly. /go
June 1-2, 2020: The #BCTECHSummit, powered by Innovate BC, the largest annual tech conference in Western Canada, returns to the Vancouver Convention Centre.
---
LASTLY
Should your colleagues be reading this too? Forward it to them.
Follow along on Twitter: @vantechjournal / @notionport.
Reply with tips for next week.