Vancouver Tech Journal | #80
"We left no stone unturned in getting the regulation right."
In this week's Sunday Briefing, read about Vancouver's massive plans for zero emissions buildings; how an investor leverages experience in Toronto and NYC to benefit Vancouver; TransLink's pilot that will enable Compass Cards to pay for carshares and bike; what a People magazine editor thinks about Vancouver's Article (Canada's fasted growing company); and 20 other business stories you may have missed. Enjoy.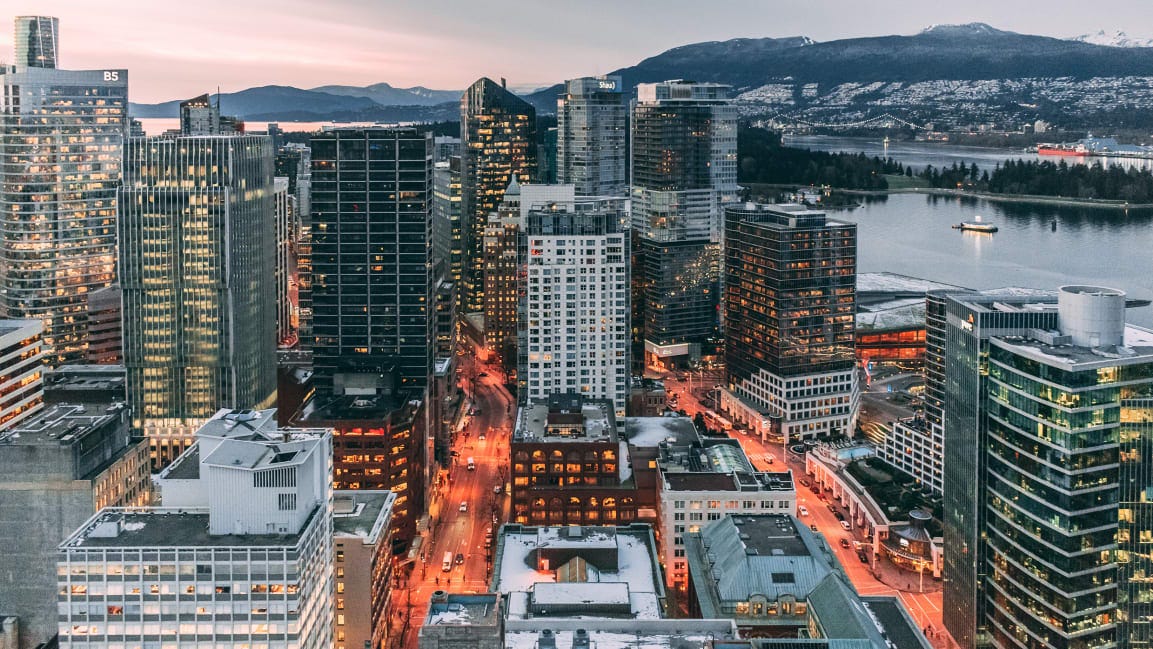 Sean Pander, the green building manager for the city of Vancouver, writes in
Fast Company
about the city's plans for zero emissions buildings.
The city is trying to reduce carbon emissions from new buildings by 60% and is taking five key steps to get there. Key to their plan is first the acknowledgement that, "Nearly 60% of Vancouver's carbon pollution comes from the natural gas used for heating in our buildings." Pander also writes, "If we were to make a dent in carbon emissions quickly, we needed to fundamentally shift building practice in under 10 years."
With support from the Carbon Neutral Cities Alliance's Innovation Fund, we collaborated closely with the building industry and its partners, and, in 2016, Vancouver's City Council approved a Zero Emissions Building (ZEB) plan. That plan launched a bold commitment to make near-zero emissions homes and buildings the new normal in Vancouver by 2030. Few cities had yet gone that far.
Read what it means and how the city is making it all happen.
[Fast Company]
BCBusiness writer
Nathan Caddell covers how Vanedge Capital associate Annika Lewis leverages her past corporate experience in Toronto and New York to support Vancouver's tech scene.
Having earned a BComm at McGill University, the Vancouver native shipped out to Toronto for the Canadian headquarters of U.S. banking giant Capital One. After more than four years plying her trade in the firm's credit card division, she moved to New York City to help with corporate strategy for the commercial banking group, which led to working with startups and assessing venture capital deals. 
"One day it's health care, one day it's virtual reality, one day it's financial services," Lewis said to Caddell, when asked what attracted her to the VC life. "For someone who gets bored easily like me, it keeps things interesting."
[BCBusiness]
Writing on the Salesforce AppExchange blog, Karen Glanzberg, a content marketer at Traction on Demand, makes the case for why organizations need pro bono programs.
Pro bono initiatives, within wider corporate social integration (CSI) models, were once pushed to the side of people's desks. But no longer. Doing good is not a trend — it's good for business, and it's here to stay.
For her company, the phrase, "Give what you're good at." guides their work.
"What we're good at is Salesforce," says Michelle Malpass, VP of Community. "We believe building capacity in the nonprofit sector through the use of technology will allow nonprofits to scale, be more efficient, raise more funds and, ultimately, impact more people in a positive way."
Glanzberg also shares questions that companies should consider when starting a pro bono program including What does your community? What are you good at? and How will you measure impact?
[Medium / Salesforce AppExchange]
Compass Cards may soon be able to pay for more than just transit as TransLink is testing a pilot with car and bike share companies.
Honestly, pretty forward-thinking:
Starting Thursday, about 200 employees from 14 organizations will test out a new Compass Card system that allows users to pay for travel with Modo, Evo and Mobi by Shaw Go. They'll also be able to view their expenses for each mode of transportation through a single expense report.
Explains TransLink CEO Kevin Desmond:
The shared mobility pilot program is ultimately about providing more choices and more convenience for customers. Those participating can take transit on their morning commute, cycle to meeting locations throughout the day and unlock car share services for the journey back home.
The trial runs until next May, and is not open to the public yet. 
[CTV]
Vaclav Vincalek, CEO of Vancouver-based PCIS, argues in
Forbes
that Netflix can compete in the streaming wars by opening up it's 'audience pipeline to a world of content producers.'
Today, Netflix has its own content distribution network with a presence on every possible device. This doesn't mean it needs to keep producing its own content. It can sell off access to its pipeline to allow other content providers to monetize their content.

It can become the new cable company. It could have channels like Netflix Sport, Netflix News, Netflix Music and so on. Each channel can become a profit center in the "Netflix Universe."
[Forbes]
Vancouver International Airport will be Canada's first airport to use new NEXUS kiosks that utilize facial verification technology.
NEXUS members will need their passport the first time they use one of the new facial biometric kiosks, says CBSA. Users will be prompted to upload their passport photo for storage and identification purposes.

CBSA says the biometric verification upgrades at airports will provide travellers with a simplified way to be identified — without a reduction in security.
"This initiative aligns the NEXUS program with international trends on traveller processing, and supports the CBSA's goal to increase efficiencies without compromising security," CBSA said in a statement.
[Daily Hive]
People
magazine's associate food editor ("a reluctant online shopper") ordered and reviewed
Article
's Sven Tan Sectional Sofa, the Vancouver e-commerce startups most popular sofa.
The editor, Ana Calderone, passed on ordering from Wayfair and AllModern, before choosing Article (Canada's fastest growing company, two years running). "Honestly, taking out my credit card to pull the trigger on such a large purchase was the hardest part of the whole ordering process," she wrote. And her verdict? "Now that we've had nearly two months to settle in with our couch, I've grown to love it even more than expected," she wrote. The insane growth is warranted, it seems.
[People]
Farhan Mohamed profiles Pressboard co-founder Jerrid Grimm, as part of
Daily Hive'
s "Something or Nothing" series on entrepreneurs.
Grimm was born in Alberta, but now calls Vancouver home. His company makes it easy for brands to get their stories published in top publications worldwide. In his line of work, being in Vancouver is a big disadvantage he says. However, "…it forces you to be really creative because you're at such a disadvantage that you try out new business muscles." And:
People also just love it here, so you have happy employees, which is a massive advantage. People can't get enough of the oceans here, the mountains here — so you hire people and they're enjoying their life, and as long as you can build a business that works here, the hiring and the culture is second to none.
---
Bits and bytes…
Startup Canada hosted the sixth annual national Startup Canada Awards at MaRS Discovery District in Toronto, handing Vancouver's Colin Weston the Startup Canada Community Leader of the Year Award.
Business in Vancouver spotlights five B.C. entrepreneurs and executives leading the way in medical services breakthroughs.
B.C.'s Lyft boss says licence to operate could arrive in two to three weeks, but that constraints imposed by local governments will limit driver supply.
Snap Projections, a financial planning software startup, has been acquired by Vancouver-based wealth management company WealthBar Financial Services.
Coquitlam mayor Richard Stewart says local governments throughout Metro Vancouver need to come together and establish a region-wide ridesharing licence for drivers.
Hootsuite CEO Ryan Holmes shares 13 guerrilla networking hacks 'that actually work'
---
Other headlines you may have missed…
Lighthouse Labs' 21-Day Coding Challenge Kicks off November 1st
Microsoft to host Seattle summit on high-speed rail connecting Pacific Northwest cities
Taiwan e-bikes' road to new markets runs through B.C.
$60m Vancouver-Seattle fibre optic initiative pushed
Rival Technologies Named Outstanding Disruptive Startup
Strategists, technologists, and engaged residents are invited to take part in Vancouver's DeCode Congestion Hackathon
Opinion: Invaluable lessons I learned in the service industry — and why I never left
New rules will help fight money laundering, B.C. finance minister says
Seattle software firm NetMotion opens new Victoria office
TIL: Timbits don't keep SkyTrain doors open
---
Featured Events
November 1-2: Meet Google, Facebook, and other giants at the VR/AR Global Summit in Vancouver this weekend.

November 6: BrainStation hosts Karm Sumal, Co-founder and CEO of Daily Hive, for a fireside chat with BrainStation VP and GM, Kyle Treleaven. 
November 7: TechPong, Vancouver's most epic charity ping pong tournament is back. Use VanTech10 for a 10% discount.

November 19: TechVancouver—The Top Skill in Business (and Life): Sales

November 26: Fireside Chat with Boris Wertz, founding partner of Version One Ventures.
---
Now, watch this from BrainStation: Women in Tech: Advice from Five Female Leaders
---
Should your colleagues be reading this too? Forward it to them.    

Follow along on Twitter: @vantechjournal and @notionport.

Send tips to news@vantechjournal.ca.