Vancouver Tech Journal | #79
"This is a very exciting day for the Board of Trade, and we look forward to working with Bridgitte as she builds on our 132-year-old institution's history and begins writing its next chapter."
After a Thanksgiving break, the Vancouver Tech Journal is back. In this week's Sunday Briefing, read about the Greater Vancouver Board of Trade's new CEO; BBTV's CEO ideas for empowering female entrepreneurs; which former Canadian PM joined a Vancouver startup's advisory board; where to find Microsoft and Slack's new Vancouver offices; and 27 other business stories you may have missed. Enjoy.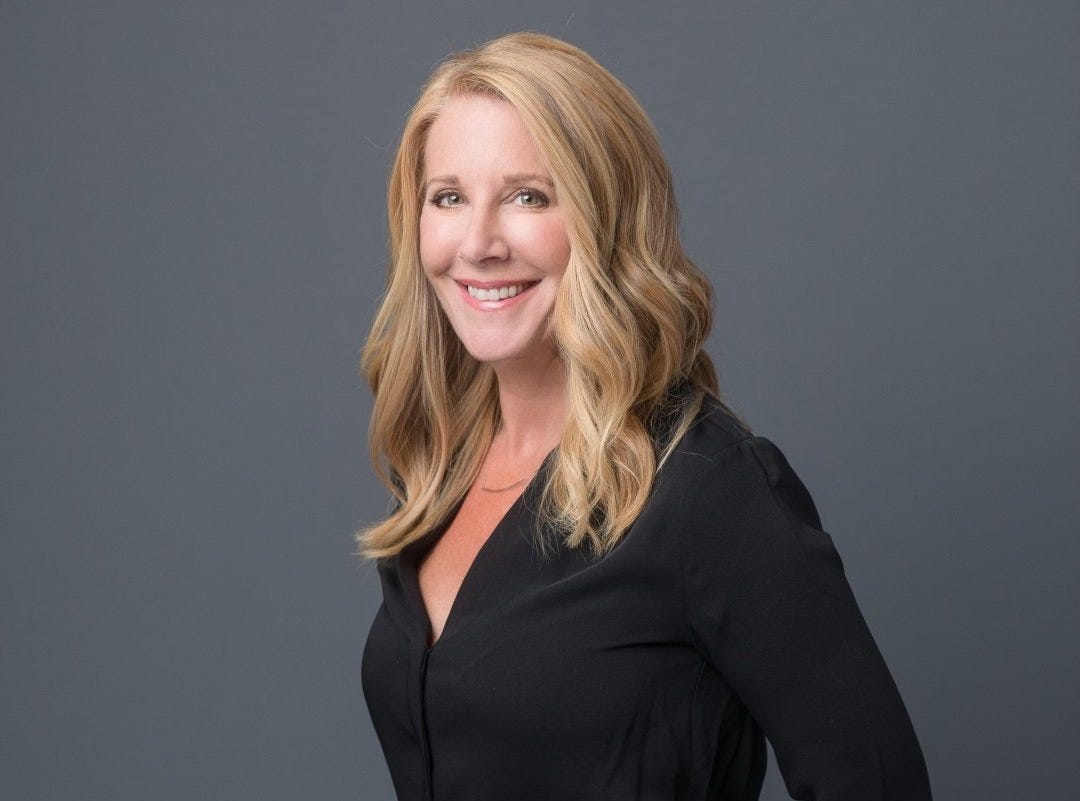 Bridgitte Anderson, the Greater Vancouver Board of Trade's new CEO, is the first woman in charge in its 132-year history.
She will take up the new role November 12. She was previously head of Edelman Vancouver for four years, and per BIV:
Anderson is a former journalist and was press secretary to former B.C. premier Gordon Campbell. She has served as chair of the board's Women's Leadership Circle and has been a board director since 2018. She is co-chair of the Jack Webster Foundation and in 2017 obtained her Institute of Corporate Directors designation as a director.
Per GVBOT's release, Anderson said of the news:
I look forward to building upon that momentum and working on behalf of our organization's 5,800-plus members to ensure that our region's business community has a voice at all levels of government, and our local economy continues to prosper.
My latest
for
Daily Hive:
30 Vancouver tech thought-leaders and influencers to follow right now
As I wrote a few weeks ago, the following list was not created based on organization prominence, position titles, or media exposure. This group has been selected based on their online engagement, digital accessibility, frequency of knowledge sharing and ongoing information exchange, and ultimately, the value I believe you would get by simply following their various social handles. Tell me who your go-to online information sources are in the comments section.
[Daily Hive]
Business Council of B.C. CEO Greg D'Avignon believes politicians are out of touch with the concerns of B.C.'s business community, while also writing in the
Vancouver Sun
that:
Innovating and diversifying the economy, improving the business environment for Canadian firms and entrepreneurs and applying new technologies to help traditional industries succeed in a carbon-constrained world should be at the heart of the economic agenda of the government that takes office after Oct. 21. As election day approaches, voters should pause to reflect on Canada's place in an unforgiving world that neither owes us a living nor cares much about our internal preoccupations. As a small, trade-oriented economy, Canada should strive to be a top-tier jurisdiction for capital, talent and innovation. Today our performance is mediocre at best. We can and must do better.
[Vancouver Sun]
What BroadbandTV CEO Shahrzad Rafati believes needs to be done to drive gender equity and empower female entrepreneurs in Canada:
one opportunity to leverage is to develop public and private sector collaborations, specifically with institutions and companies that have been successful in championing best practices for gender equity. If Canadian leaders can collaborate with entrepreneurs to enhance and instill best practices and policies, and get from point A to point B around leadership, accountability, education, childcare, financing and harassment, it will accelerate gender equity across Canada.
From an in depth interview that covers her thoughts on federal policy, funding and STEM, among other topics.
[The Future Economy]
Vancouver blockchain startup Beatdapp added Stephen Harper to its advisory board.
Per Josh O'Kane:
The company was co-founded by Andrew Batey, who has directed growth initiatives at other startups, and Morgan Hayduk, who helped lobby Ottawa earlier this decade on behalf of the record industry to extend the copyright term on sound recordings to 70 years from 50.
Hayduk connected with Harper during his lobbying days. They company is hoping to tap into Harper's contacts and global-trade expertise.
[Globe and Mail]
Spring Activator launched the Technology for Good Program: Incubator for Entrepreneurs with ASD
The Incubator for Entrepreneurs with ASD (Autism Spectrum Disorder) is a comprehensive 13-week, mostly-virtual program that helps you develop, test and refine your business idea.
[Spring Activator]
---
Worth sharing…
---
Bits and bytes…
Clio raises $250 million, but what does it mean?
Innovate BC communications manager Jamil Karim talks to RW Digital about the future of content marketing.
VanHack CEO Ilya Brotzky writes about the top Canadian tech hubs you don't know about in Betakit.
Unbounce social impact manager Erik Finlay writes about how her company showcased their commitment to diversity and inclusion at their recent Call to Action Conference.
Mirai Security CTO Alex Dow writes some thoughtful perspectives on phishing and cyber attacks in 'Breaking Business.'
Canadian tech sector posts biggest quarter for financing since the dot-com bubble, reports Sean Silcoff in the Globe and Mail.
Chris Hobbs, head of Vancouver-based TTT Studios, makes the case for using facial recognition with a few interesting case studies.
Spliqs, a Vancouver-based company that uses AI to let any user create music, is one of ten startups headed to the Techstars Montreal AI accelerator.
Vancouver startup Tradle bills itself as a zero-waste solution to dressing fast-growing babies and toddlers.
West Coast Technology Foundation, the not-for-profit division of the Vancouver-based The Network Hub co-working office company, is partnering with CodeCast and ComIT.org to deliver a new, free tech-focused job training opportunity for youth, students, and career changers.
Read about A Day in the Life of an Account Executive at Thinkific from Brian Kingston.
---
Other headlines you may have missed…
Slack is opening a new office in downtown Vancouver
Microsoft is opening another major office in downtown Vancouver
Vancouver's Engineering Hackathon Returns and Aims to Decode Congestion
UBC student builds AI voice-controller for brother's wheelchair
Factory Workers Making Lululemon Leggings Say They're Beaten and Underpaid
Four out of five small businesses broadcast music illegally: survey
Eight-store limit frustrates B.C. cannabis entrepreneurs
Vancouver hotel strike disrupting corporate events
Legal edibles could seed investment boom in B.C. cannabis sector
Canada's VC market hit record heights in Q3, KPMG reports
Abbotsford considering new high-tech city with 29,000 residents and 18,000 jobs
Home exercise tech company Peloton opening a Vancouver store
Fitbit ranks unhappy Vancouver as 25th most livable of 77 cities surveyed
Musings from Interface Summit 2019 in Vancouver
Jay-Z bets on Kelowna company and its compostable phone cases with multimillion-dollar investment
---
Featured Events
---
Should your colleagues be reading this too? Forward it to them.    

Follow along on Twitter: @vantechjournal and @notionport.

Send tips to news@vantechjournal.ca.