Vancouver Tech Journal | #78
"Since when did Canada get so hip?"
In this week's Sunday Briefing, read about why one startup founder moved his company to Vancouver from Silicon Valley; AI companies think the feds need to invest in the local sector; a new Quantum Algorithms Institute in Surrey; a local investor's lessons from the WeWork debacle; and 15 other business stories you may have missed. Enjoy.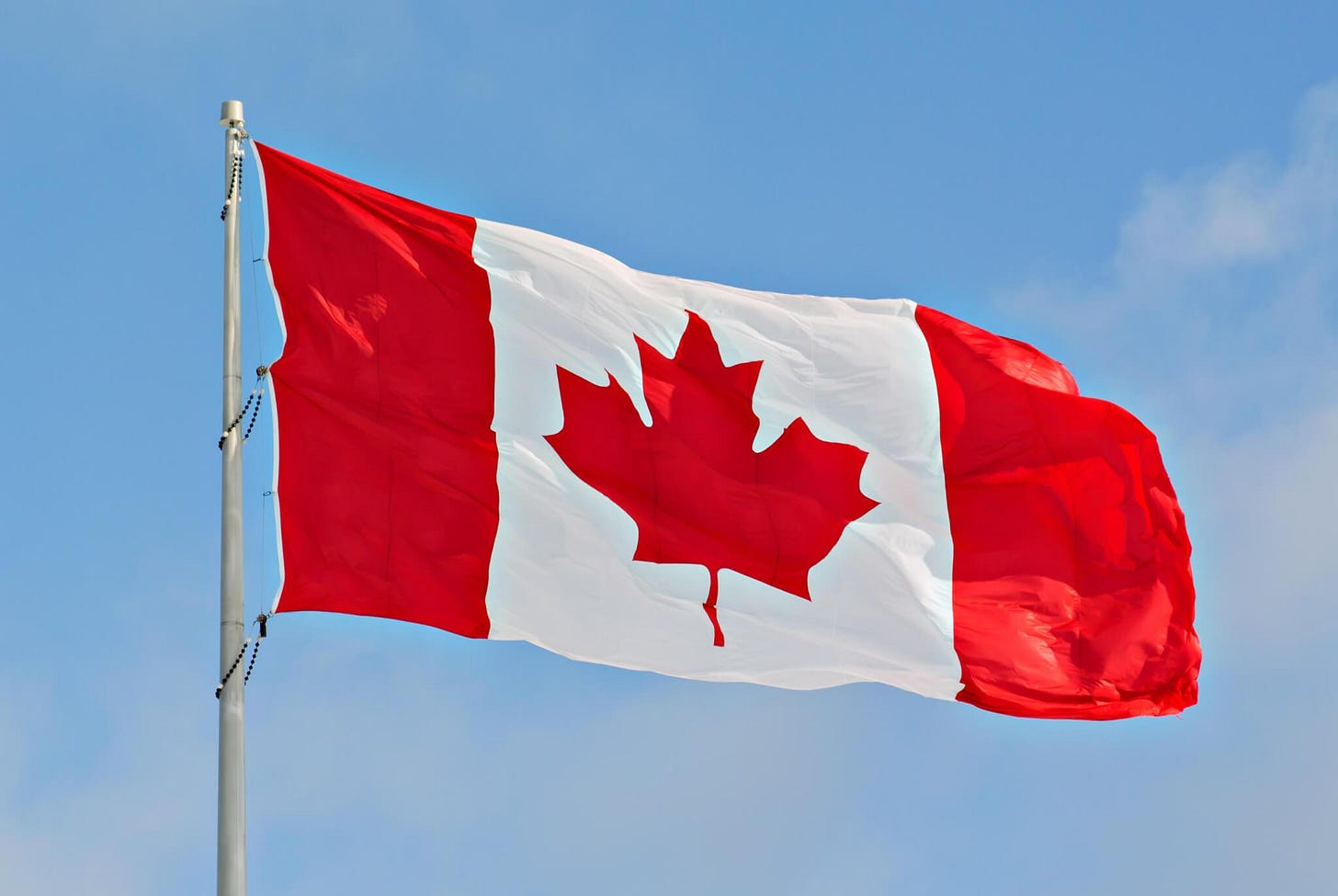 Russ McMeekin, head of 
Universal mCloud
, an AI and analytics firm, writes in
VentureBeat
why he moved his startup from Silicon Valley to Vancouver, B.C.
He points to, among many things, the federal government's investments in the tech industry and the opportunity to take advantage of the TSX Venture Exchange. He also asks, "So, is coming to Canada the right decision for a startup?" And answers:
In our case, it definitely was. Since moving our headquarters out of Silicon Valley, we were able to grow the business from near zero revenue and a handful of staff to a projected run rate of $55 million this fiscal year with 400-plus employees. We are now planning to follow previous TSX-V companies and be listed on both the TSX and NASDAQ this year.  We're willing to compare that progress with any tech startup in the Bay Area.
---
A new survey found that more than half of B.C's. artificial intelligence companies believe the federal government is not doing enough to boost the sector, and half have considered leaving the province.
The non-profit industry association, Artificial Intelligence Network of B.C., says there are more than 150 AI-related firms in B.C. and more than 65 submitted responses to its survey, which was conducted by CityAge and released this week.

Half of respondents said they have considered moving their companies out of B.C. They main reasons they gave were a desire to connect to bigger markets (35 per cent) and to operate in a better taxation and regulatory environment (11 per cent).

The firms said their most significant impediments to growth were lack of capital (30 per cent) and an inability to access the right talent (27 per cent).
More than half of respondents said the government needs to do more to help the local AI sector grow.
[Vancouver Sun]
---
The federal government's $600-million cleantech fund is losing money and struggling to find investments
.
Reported by The Logic and syndicated by Postmedia:
The fund, administered by the Business Development Bank of Canada (BDC), has invested in some firms that are failing to meet performance targets and that are at risk of defaulting, according to a year and a half of BDC's financial documents and letters sent to cabinet ministers obtained by The Logic.

In January 2018, Innovation Minister Navdeep Bains announced $600 million in funding for BDC to create a cleantech portfolio that invests in startups so they can "hire new staff, develop products, support sales, and scale up and compete globally."

The internal documents show those goals are not being met.
---
The B.C. government has budgeted up to $17 million to fund a Quantum Algorithms Institute at SFU's Surrey campus.
Premier John Horgan says that the province sees Surrey as a second downtown to Vancouver in the Lower Mainland. Horgan indicated that, "A new hub would also take some pressure off the booming economy in Vancouver."
What that means is we can reduce congestion. What that means is investment can look at a place to spread their wings where there is more property, where property values are lower and where they can attract and retain the skilled workers we are going to need for the next decade.
Apparently Surrey is on a tear. According to the mayor, "…the city is on pace for record growth this year with $1.6 billion in building permits issued in the first three quarters of 2019."
[National Post / Business in Vancouver]
---
Investor Boris Wertz, founder and partner at Vancouver's Version One Ventures, shares lessons about company building from the WeWork drama.
In short: No business model is the same.
Great start-ups can be built in many categories and with many different business models. But copying the playbook for software start-ups when building a start-up that doesn't have the same attributes often leads to failure. The one-size-fits-all approach to company building doesn't work…even if everyone is a technology company these days.
---
PwC Canada partner
Michael Dingle
profiles his firm's internal product studio, PwC Ventures, "the next evolution of value in professional services."
He writes on LinkedIn:
PwC Ventures captures our wide-ranging capabilities in code. This is done through several leading technologies and considering several factors or forces in the market, including…New workflows…Finance in the Cloud…Distributed Ledger Technology (DLT) & Blockchain…Data – value extraction & trust.
"…PwC Ventures also provides our staff with full permission to unleash their skills and creativity toward productizing the PwC promise." Worth the full read.
[LinkedIn]
---
I love this post from local product development agency Invoke: Our Agency Ditched Timesheets And So Can Yours.
Especially this real talk: "Face it, timesheets are made up."
We're all trying our best, but — more often than we'd like to admit — the process for entering timesheets involves sitting down at the end of the day (or even the end of the week) and saying "I think that took about an hour and a half." This results in hour entries that are made up or significantly rounded.

That leaves all the data collected by time tracking in question. The reason we track time in the first place is so we can take action on this data. We use it to inform estimates, calculate utilization, bill clients, and more. But if we can't trust the input, we can't trust the output.
I should be sending this to all my agency contacts and agencies that I work with.
[What Comes Next / Invoke]
---
Telus acquires ADT Security's Canadian arm for $700-million, their second home-security acquisition in as many years, having already acquired AlarmForce Industries in early 2018.
Telus's security division services had around 100,000 clients. The ADT purchase will add another roughly 500,000 Canadian customers. Reports Tim Kiladze, "Home and business security is viewed as a natural fit for telecom companies because of the opportunity to cross-sell phone, cable and internet services."
[Globe and Mail]
---
Bits and bytes…
Spotlight on Mitacs, the national non-profit, funded by the federal and provincial governments, with support from 70 Canadian Universities, that has facilitated more than 8,000 internships in British Columbia and 32,000 across Canada.
A patchwork system of business licences and fees for ride-hailing across the Metro Vancouver region would likely lead to increased congestion, wasted trips and ride refusals by drivers, critics say.
Vancouver-based Renewal Funds, a venture capital firm investing in environmental technology and sustainable consumer products, has closed $145 million in its fourth fund, Renewal4.
Great Place to Work has announced their 2019 list of Best Workplaces for Millennials and these five Vancouver companies made the cut: A Thinking Ape, Collabware Systems, Habanero, RYCOR, and Traction on Demand.
The British Columbia Securities Commission (BCSC) is alerting investors about "smart wallet" apps that purportedly store a person's crypto-assets and earn money for depositors.
---
Other headlines you may have missed…
Microsoft donates $223K to finish Seattle-Vancouver high-speed rail feasibility study by 2020
Toronto's Pearson airport to use Vancouver company's AI-powered technology to detect weapons
Local marketing platform Allocadia Welcomes New CMO Julia Stead and Board Member John Stetic
Microsoft Garage project uses VR to teach kids about microgravity
UBC study on how to price goods serves up lessons for retail, hospitality
Survey pinpoints concerns over rollout of ride-hailing in B.C.
---
Should your colleagues be reading this too? Forward it to them.   

Follow along on Twitter: @notionport and @vantechjournal.

Send tips to news@vantechjournal.ca.