Vancouver Tech Journal | #77
"What happens to you is less significant than what happens within you."
In this week's Sunday Briefing, read about why Article's CEO started his company; the top 31 Vancouver businesses according to the Globe and Mail; Uber's plans to leverage Translink's bus and train data; a mystery surrounding a millionaire Vancouver receptionist; and 20 other business stories you may have missed. Enjoy.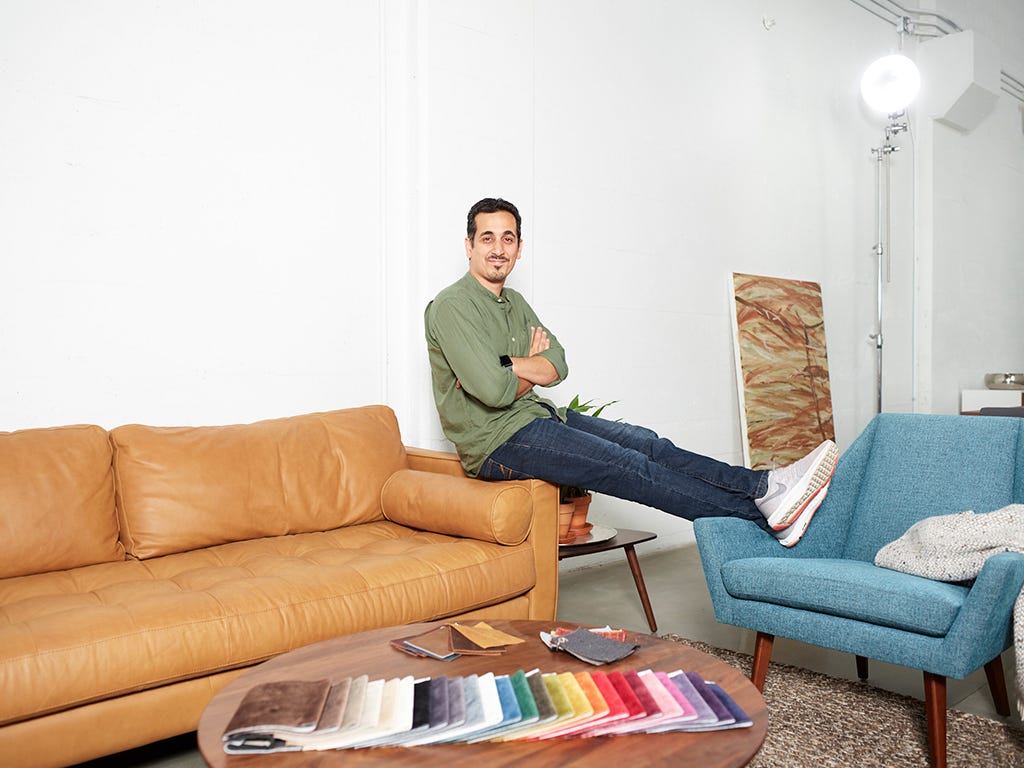 You have to read this extended interview with Article CEO Aamir Baig conducted by Daily Hive editor Farhan Mohamed.
The pair cover everything from the challenges in scaling a company to morning routines to this quote that's changed the way Baig approaches business and life:
I don't know where it's from, but it did have an influence on me: "What happens to you is less significant than what happens within you."

It highlights the importance of attitude and mindset, and controlling your responses and your thought processes. Your mentality is of far higher significance than the uncontrollable controllable sequence of events that can happen in pseudo-ventures or in life in general. That quote helps me stay focused on what I can control instead of what I can't.
[Daily Hive] [Photograph by Pooya Nabei]
---
Read the
Globe and Mail's
inaugural ranking of Canada's Top 400 Growing Companies, including 31 Vancouver companies like Mojio (#7), Article (#14), Matchbox (#28), and Breakthrough Academy (#32).
The average revenue growth for all companies over the past three years was 511%. You can sort the list by revenue or employees. Can you guess which 27 other Vancouver companies made the cut?
[Globe and Mail]
---
Business in Vancouver's 2019 Forty under 40 winners have been announced, and the list includes leaders at companies like Stemcell Technologies, Later.com, Finn AI, Rhino Ventures and Animikii Indigenous Technology.
Someone commented to me recently that this list stands out for the fact that nearly half are non-CEO/presidents for a change. Per BIV:
Winners are under 40 and have demonstrated excellence in business, judgment, leadership and community contribution. Each winner will be profiled in the special edition Forty under 40 magazine issued in the December 3 edition of Business in Vancouver. BIV is extending an invitation to an evening of celebration as it honours these individuals at the 30th annual Forty under 40 Awards gala. To view the event page, click here.
---
The Cascadia Innovation Corridor conference is happening in Seattle next week. Co-chairs Greg D'Avignon and Christine Gregoire remind you why it matters.
This groundbreaking initiative brings together leaders from across the Cascadia mega-region from Vancouver to Portland, Ore., to work on the issues that will define our shared future.
This year marks the fourth annual CIC conference:
It will be a chance to bring leaders together in one place to discuss the challenges and opportunities that lie ahead for our mega-region. CEOs from Alaska Airlines, The Bill & Melinda Gates Foundation, Boeing, Kaiser Permanente, Microsoft, Zymeworks and Canada's Digital Supercluster will share their perspectives on the economic, political and social landscape in which Cascadia competes. Our regions' elected leaders will share their perspectives of the Cascadia corridor and its promise for the future.
---
Panache Ventures
announced a final close of $58 million in its inaugural fund, surpassing its initial $40 million goal. Per
BetaKit
:
Since announcing its initial close in March 2018, the firm has received support from existing investors Alberta Enterprise Corporation, Fonds de solidarité FTQ, and Investissement Québec, as well as new investors, National Bank of Canada, Telus Ventures, Bank of Montreal, and BC Tech Fund, managed by Kensington Capital.
Explained Patrick Lor, Vancouver managing partner at Panache:
It's been a super interesting process for us, especially when you look at Mike [Cegelski] and myself, the two entrepreneurs in the group that have had a couple of pretty significant exits each. Raising money was a new skillset for us because we've dedicated most of our careers towards building products. It was a lot harder than we thought it would be.
[BetaKit]
---
Uber says it wants to partner with TransLink to mine its bus and train data for a mobility app with integrated transportation options.
The topic was discussed at a Surrey Board of Trade event focused on transportation. Uber recently announced a revamped app that incorporates "local transit routes, timetables and real-time data into a so-called one-stop shop for commute planning." "We're trying to provide riders with all their options in one place at their fingertips so they can make the best decision about how to get to their destination," said David Reich, Uber head of transit, in an interview with the San Francisco Chronicle. TransLink CEO Kevin Desmond, who supports ridesharing, is open to the idea, explaining:
If we can provide more and better choices, that if you don't have to drive you can choose a really good product like, say route 555, that's our goal; it's to provide more and more of those choices and then more and more people will take those alternatives. It might be transit it might be an Uber some day. Our job is to provide those choices.
---
Ten Canadian VR/AR companies, 5 of which are from Vancouver, will be participating in 2019 Augmented World Expo in Munich Germany in October.
The Vancouver VR/AR Association (VRARA), and Launch Academy, will be introducing the Canadian Pavilion at the Expo taking place on October 17 and 18. The 10 leading Canadian VR/AR companies from across five different provinces that will showcase their technology include: VR Vision Inc., Finger Food Advanced Technology Group, MAMMOTH XR,Kognitiv Spark, Motive.io, Arcane Technologies, Volumetric Camera Systems,Precision OS Technology,Quantum Capture Inc., and YDX Innovation. Dan Burgar, President of the Vancouver VR/AR Association, says Vancouver is leading the charge in the world of VR, as a hub for VR/AR technology:
Vancouver is the second largest VR/AR ecosystem in the world right now, but we are not just focusing on Vancouver because we need to work together to help make this technology become a part of our everyday lives.
According to Burgar, there were only 15 VR/AR companies in 2015, and now, there over 250 companies working on this technology in BC alone.
[Daily Hive]
---
Bits and bytes…
The anatomy of a modern Canadian tech office [PHOTOS]: Take a tour of LoginRadius's new 11,000-sq.-ft. space on the eighth and top floor of 815 West Hastings in downtown Vancouver.
Mystery surrounds Vancouver's millionaire receptionist: "Over the course of three years a Vancouver woman seemingly went from working at McDonald's to buying and selling at least $5.9 million worth of stock and signing, over a five-month span, lucrative six-figure consulting contracts, documents reveal."
Read why an entrepreneur said no to $125,000 on Dragon's Den, and instead did a deal with Vancouver-based, Indigenous-owned venture capital firm, Raven Indigenous Capital Partners.
From Vancouver-based lawyers, Clark Wilson LLP: Why Savvy Startups Protect their Intellectual Property.
Hyo-jong (Haksal) Kim, a gamer with Vancouver's eSports team, the Vancouver Titans, published a piece in the Derek Jeter-owned The Player's Tribune, "Now We Are Titans."
High-profile Telus executive Josh Blair, who was thought to be a possible successor to CEO Darren Entwistle, is leaving the company.
---
Other headlines you may have missed…
San Francisco-based tech giant Salesforce opens new office in Vancouver
Vancouver tech salaries now higher than Toronto and Montreal: study
Class 4 licence written test required for ridesharing drivers has no mention of ridesharing
The PROFILE Coworking Business Club, Vancouver, Celebrates 10 Years
It would take 52 years for average person to buy Vancouver home: report
Kabam's Sleek New Vancouver Office is Mural-Rich and Dog-Friendly
Telus's stock isn't going anywhere, this investor says
Financial institutions reluctant to bankroll cannabis
Canadian lithium-tech companies find traction amid rise of electric cars [namechecks: Vancouver-based Standard Lithium Ltd.]
These Vancouver kids are becoming entrepreneurs and helping others
Coexistence Between Old and New Vancouver Businesses Could Help Slow Gentrification
---
See you at these events…
AInBC Launch Event at Norton Rose Fulbright (October 1)
TechVancouver October Edition: The Founder-VC Relationship, featuring leaders at Panache Ventures, Allocadia, and Certn (Oct 19)
---
Should your colleagues be reading this too? Forward it to them.     

Follow along on Twitter: @notionport and @vantechjournal.

Send tips to news@vantechjournal.ca.