Vancouver Tech Journal | #72
"I'd much rather hear that you saw a market gap and wanted to make some money than hear a false story about changing the world."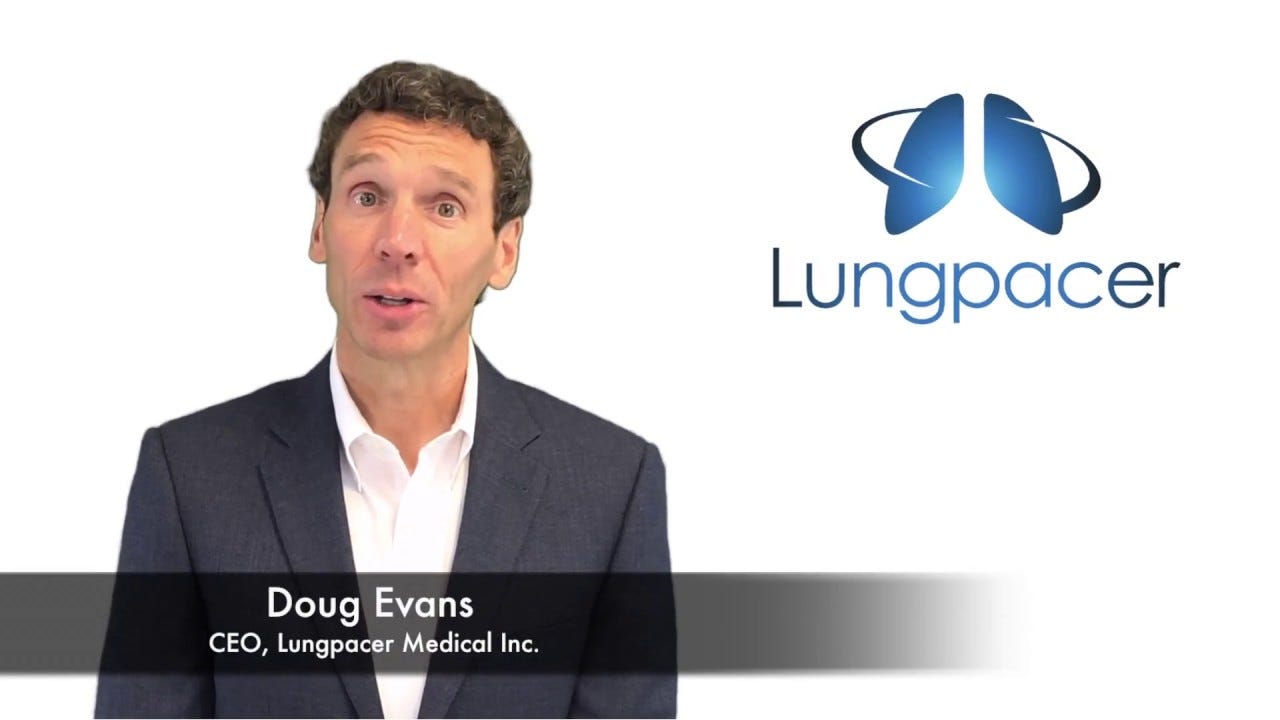 The University of Toronto's 
Impact Centre
 has updated its 
2019 Narwhal List
, a report that highlights Canada's fastest scaling private tech companies.
The Narwhal List ranks financially attractive firms by financial velocity. This metric is derived by the amount of funding a firm has raised, divided by the number of years the company has existed. The report also measures the rate at which a company raises and consumes capital to support its growth. Try to guess which Vancouver companies made the cut.
[BetaKit]
---
Pavilion Cowork, a new co-working office location in Vancouver's Mount Pleasant neighbourhood is offering an incubator program that provides free shared office space to start-ups with new and innovative ideas.
Pavilion Cowork, located within a newly-constructed building at 22 East 5th Avenue, says it will be providing five businesses with three months of free rent in private offices starting this September. Selected businesses for this program must apply for consideration, with the criteria focusing on the originality and potential disruptive level of the business concept, as well as the potential growth trajectory of the company.
[Daily Hive]
---
From the New York Times: "Why Lululemon Chief Calvin McDonald Wants to Be an Ironman."
He is sooo the CEO of Lululemon. Look at this man. From Bee Shapiro:
Calvin McDonald, 47, the chief executive of Lululemon, is obsessed with fitness. Appointed last year to fix the company's culture after a series of missteps, Mr. McDonald exercises twice a day, competes in three Ironman races a year and goes on four-hour bike rides to clear his head. A native of Canada, he recently moved to Vancouver, British Columbia, with his wife, Andrea McDonald, and four children. Here, he shares his life tips.
---
Manny Padda, writes in
Forbes
, about 5 (overlooked) ways to win over investors.
The Vancouver-based investor says it's alright if you're in it to make money. "Are you pulling the Mother Teresa card?" he asks:
Some entrepreneurs genuinely want to change the world, and I truly want to hear from them if that's the case. But I also get pitched by plenty of people who say they want to "do some good" just because it sounds good. The problem is, it doesn't come across as authentic — a major turn off for most investors. I'd much rather hear that you saw a market gap and wanted to make some money than hear a false story about changing the world (seen it, heard it, and have lost capital investing in it). Short story: if you're truly aiming for social impact, let it be known; otherwise, it's OK to make money. 
[Forbes]
---
The NBA and Vancouver's Dapper Labs (maker of CryptoKitties) launched a new digital platform which allows fans to purchase, trade and own exclusive digital NBA collectibles on blockchain.
The new NBA Top Shot game will feature a social experience built around digital collectibles as well as a complementary head-to-head game designed to create a fun, authentic and accessible fan engagement on blockchain. Like other sports games or fantasy brackets, fans who play the game are tasked with creating their ideal squad, but in this game, their rosters are built by acquiring live in-game moments from the NBA season. "We use the latest in blockchain technology to create assets and experiences that are guaranteed limited edition and authentic," explains Roham Gharegozlou, CEO of Dapper Labs, "not to mention portable and permanent in a way nothing digital has ever been before."
[Newswire / Fortune]
---
Vancouver is the 10th-best city worldwide in terms of the work-life balance it offers to residents, according to a list released by Kisi, an app-based office security company.
Kisi looked at 40 cities around the world, which were selected based on their status as "in-demand metropolises" with "sufficient, reliable, and relevant datasets," the company said in a release. Each city was scored based on 20 factors pertaining to work-life balance, with a total score out of 100 assigned based on those factors. Vancouver received a score of 72.55 overall, just slightly ahead of Ottawa, which came in at number 11 on the list.
[CTV]
---
Federal Minister Bains dropped $39 million last week in Vancouver on 17 companies.
The funding comes through Western Economic Diversification, an agency that promotes the development and diversification of Western Canada's economy and advance the interests of the West in national economic policy, programs and projects. Companies that received money include AbCellera ($5M) and Appnovation Technologies Inc. ($2.45M) and 15 others.
[Newswire]
---
29 Vancouver companies are currently hiring for nearly 500 positions in August—and
Daily Hive
has done the research on perks for you.
E.G. at Spud.ca, get 20% discount on SPUD.ca orders. At Bench, get a Lifestyle Spending Account. And at Major Tom, get an annual travel allowance to work from their Toronto or New York offices—HELLO.
[Daily Hive]
---
Deloitte's future 410 West Georgia building in downtown Vancouver will be officially called Deloitte Summit.
The news was announced by Etienne Bruson, Deloitte's B.C. Managing Partner, at a recent company town hall. "Deloitte Summit is a culmination of our aspiration to make an impact that matters by being the destination where innovative ideas become world-class solutions for our clients, our people and our community," he writes online.
[LinkedIn]
---
"Imagine being able to plan and pay for a trip from the suburbs of Metro Vancouver to Downtown Vancouver using multiple services like bike share, ride-hailing and transit, all from a single app on your mobile phone."
Open data sharing will be key to allowing the region's residents to take advantage of such technology, known as mobility as a service, or MaaS, according to experts. Explains David Zipper, "With MaaS, the idea, literally, is knitting together the various modes collectively so you as a commuter can have a seamless, easy experience going between modes or choosing which modes to use as you take an individual trip or go about your whole day." Kevin Desmond, TransLink CEO, says there is a role for Metro's transit agency to play in MaaS, somewhere between standing on the sidelines and simply sharing data, which TransLink has been doing for years, and creating its own platform. "We are thinking about the continuum, absolutely," he says. "I would expect we'll be somewhere in the middle, where we're helping to facilitate the creation of really good applications."
[Vancouver Sun]
---
Kiaro, a new cannabis retail flagship store just opened in Vancouver.
Describing themselves as a "Vancouver-based brand specializing in the retail sale of cannabis and cannabis accessories," the new location is offering patrons a modern-looking shopping experience, currently offering dried flower, pre-rolls, tinctures, and capsules, from licensed producers that include Aurora, Canopy Growth, and Tilray.
[Daily Hive]
---
Free advice…
---
Bits and bytes…
Tech entrepreneur Taleeb Noormohamed expected to become Liberal candidate in Vancouver Granville—and run directly against independent MP and former Liberal cabinet minister Jody Wilson-Raybould. [Georgia Straight]
The richest community in Canada has an average household net worth of $4.5 million. It's West Vancouver. [Maclean's]
Three Vancouver schools make the Hollywood Reporter's list of top visual effects schools—the highest concentration of any region.
[THR]
Northeastern University is opening its Vancouver campus in January 2020 with a Master of Science in Computer Science. [Twitter]
Startup Canada and OnDeck Canada have joined forces to invest in women-led companies in STEM through the creation of a platform which provides micro-grants to women entrepreneurs across Canada while accelerating the gender parity and further unleash the economic potential of women. [Startup Canada]
The number of electric and hybrid vehicles registered in British Columbia grew by 10,500 in 2018, according to figures from the Insurance Corporation of B.C; but the 66,000 electric and hybrid cars and trucks registered in B.C. represent about 1.9 per cent of our total fleet, up from 1.55 per cent in 2017. [Vancouver Sun]
From the CEO of Vancouver-based VanHack: "Unicorns everywhere." What I learned at Traction conference this week." [LinkedIn]
---
More headlines…
---
Should your colleagues be reading this too? Forward it to them. 

Follow along on Twitter: @notionport and @vantechjournal.   

Send tips to news@vantechjournal.ca.