Vancouver Tech Journal | #69
17 tech and business stories you may have missed.
In this week's Sunday Briefing: We are so, so, so close to getting Uber and Lyft in Vancouver; five Vancouverites named to the Digital Finance Institute top 50 women in fintech; Amazon and UBC announced a new cloud innovation centre; and 14 other Vancouver tech and business stories. Enjoy.
---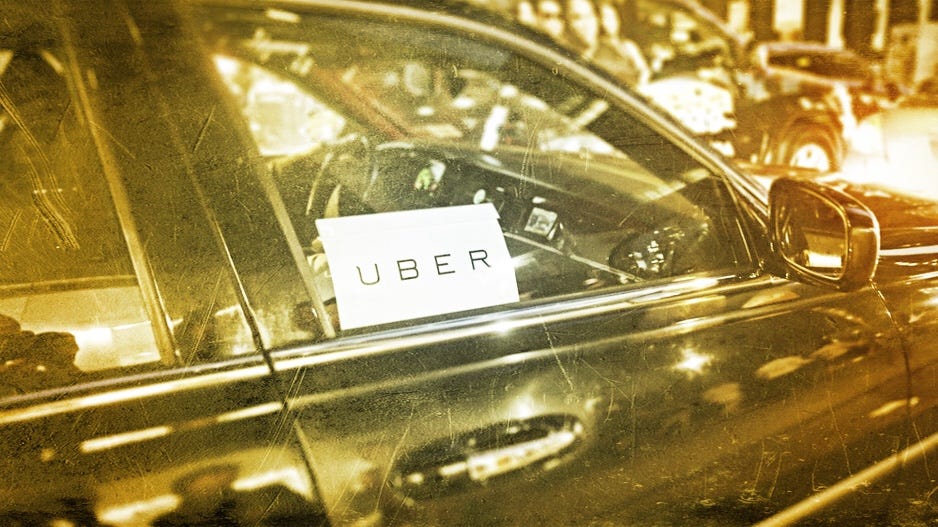 The B.C. government says Uber and Lyft will be able to submit applications and potentially operate by September. We'll see.
Controversially, the government will also require that drivers possess Class 4 licences, which are less ubiquitous compared with Class 5 licences and require higher levels of testing. Here's Lyft's official statement on the news:
Lyft is hopeful we can soon bring our ridesharing platform to the people of British Columbia. Our goal is to provide the same proven transportation network enjoyed in Ontario and the U.S. to BC. However, the rules released today deviate from the all-party Legislative Committee's recommendations by imposing unnecessary red tape that could leave British Columbians with a lesser version of ridesharing than their neighbours across North America. Requiring commercial Class 4 licences for drivers will not improve safety, but will increase wait times and benefit the taxi industry. Lyft does not currently operate ridesharing in any jurisdiction that requires drivers to change their driver's licence to a commercial driver's licence. We will continue to advocate for the world-class Lyft service that British Columbians deserve.
---
Manny Padda, founder and managing director at Vancouver's New Avenue Capital, believes your startup can start giving back on day one—before you've amassed any profits.
In Inc. magazine, he writes that he doesn't believe early-stage startups should be donating heaps of money. That could signal investors that there's excess capital on the table, he writes. He suggests starting by donating your time (mentorship and advice) and your talent (your product, service or skill). "Everyone's got something to give, but even if you can't help directly, maybe you know someone who can," he writes. "Your network is a big part of your 'talent;' sometimes connecting someone in need with the right person can be the greatest gift."
[Inc.]
---
Amazon launched a Cloud Innovation Centre at UBC, which will allow students, staff, and faculty access to cloud tech to advance projects, along with training on how to employ Amazon's innovation processes.
Using Amazon's innovation methodology, dedicated UBC and AWS CIC staff will work with students, staff, and faculty, as well as community, government or not-for-profit organizations to define challenges. The team will engage with subject matter experts, identify potential solutions to the challenges, and to build Proof of Concepts (PoCs). All of the innovation challenge outputs, including the PoCs, will be published as open source for other community members to access and use.
[AWS / Newswire]
---
Five B.C. women make the 
Digital Finance Institute
top 50 women in FinTech for 2019, a 
curated list
 of 50 women disrupting financial services through technology in Canada.
Noteworthy mentions include Lauren Robinson, general partner at Highline BETA, and Louisa Thue, vice president, data and analytics, at PayByPhone (ex. Hootsuite).
[BetaKit]
---
Fujitsu's Vancouver office is breaking boundaries with its quantum-inspired tech.
What's one of the reasons that Fujitsu chose Vancouver over other Canadian cities like Toronto and Montreal? "Vancouver had a trump card," writes the Georgia Straight's Kate Wilson:
[Vancouver is] home to one of the leading experts in quantum computing, 1QBit. In 2017, Fujitsu became the lead investor in 1QBit's Series B round, which raised $45 million. That cash injection allowed 1QBit to continue pushing towards creating quantum technology: a breakthrough that will completely transform how we solve some of the world's most complex problems…

Setting up its Vancouver office within spitting distance of the 1QBit headquarters, the two companies worked together to create a quantum-inspired product that Fujitsu believes will transform how companies use AI. They called it the digital annealer.
---
Tesla car fan and owner Greg McDougall, who founded Harbour Air, is about to turn his Burnaby-based company into the world's first airline to fly a completely electric fleet.
It means converting all of its 40 seaplanes into—as the company puts it—ePlanes. They put their sustainability ethos into motion back in 2007, when Harbour Air was the first North American airline to go 100 per cent carbon neutral, matching the impact of emissions with a carbon-offsetting program. McDougall plans to himself pilot the test flight of the first battery-powered plane in November. As for public fear, he believes that will be quelled by education, as electric planes take wing and evolve. He says, "The world is going to change, no matter what. You can't put your finger in the dike" of technologies and developments. "If I have to take some arrows in my back to be the first to do this, that's fine. I'm willing to do that to be first."
[Maclean's]
---
Vancouver city planner Gil Kelley says Vancouver's industrial spaces and jobs are at great risk. Also, people can't afford to live here.
Per Daily Hive's Kenneth Chan, "High industrial lease costs due to low industrial supply and the redevelopment of industrial spaces into residential uses have been leading contributors to this negative trend, which is expected to grow without intervention." Kelley's report explains:
We are seeing displacement of industrial and lower-rent paying economic uses, and displacement of portions of the workforce who can't afford to live here. These are trouble signs we need to pay attention to…
You don't say.
[Daily Hive]
---
Attend this BrainStation alumni panel for a discussion on transforming your career.
Looking to transform your career? Interested in entering the world of tech but not sure where to start? Join my friends at BrainStation for a discussion with some their most successful graduates—from companies like Teligence Capital and Dialpad—who will share their experiences before, during and after our Full-Time Programs.
[Register / BrainStation]
---
More headlines…
Uber will (finally) come to B.C. But the province took a wrong turn on several important issues
Vancouver's mCloud completes acquisition of Alberta industrial automation firm Fulcrum Automation Technologies
New Cascadia Data Discovery Initiative accelerates health innovation
Anyone who knows me know that I had to include this article: Restaurant war shatters 3 decades of peace between Cactus Club and Earls
Vancouver startup Starling Minds' Announces New CEO to Scale Operations and Accelerate Growth
Vancouver business group calls for city-sanctioned homeless camp and services
Vancouver, Toronto share North America's lowest office vacancy
Vancouver serving as North American launch pad for global retailers