The Sunday Briefing | #91
"The City of Surrey does not have a business licence for ride sharing … and then the city says, 'You're operating without a business licence.'" - Uber head for Western Canada, Michael van Hemmen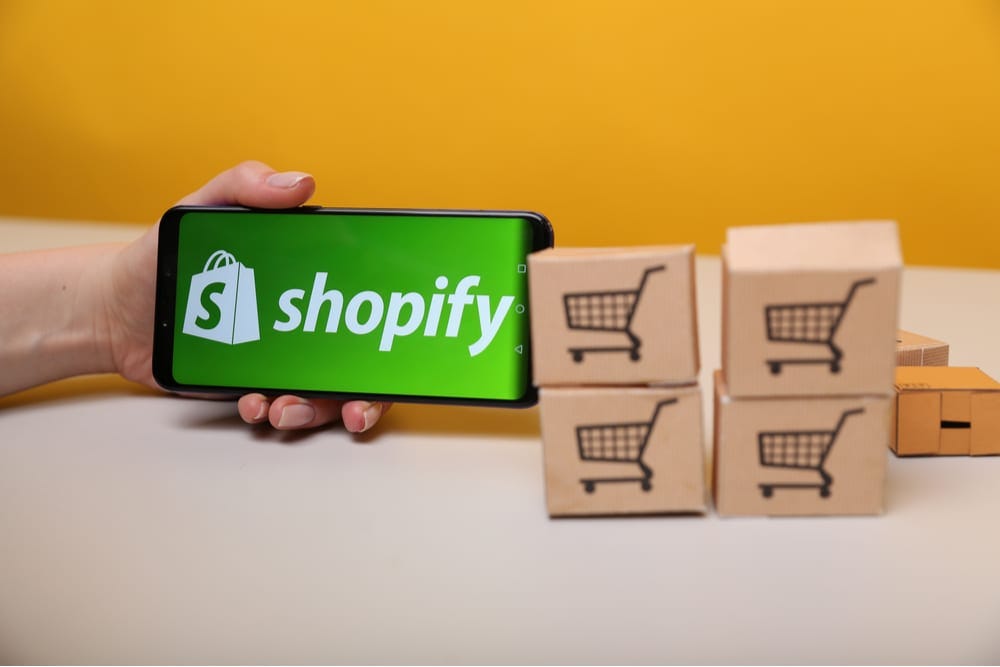 The 

Vancouver Tech Journal

 spotlights the city's most important technology news and business stories. This is The Sunday Briefing. Enjoy.
---
The most interesting thing I read this week is a piece in the Globe and Mail by tech reporters Sean Silcoff and Josh O'Kane: Shopify to take on Amazon for Vancouver's tech talent. "Ottawa e-commerce software stalwart Shopify Inc. is taking its battle with digital retail goliath Amazon.com Inc. to the streets of Vancouver in a fight for the city's high-demand tech talent," they write. O'Kane and Silcoff also note those two companies are not the only ones that have descended on Vancouver for "hiring sprees," reshaping the city in the process. Jill Tipping, CEO of the BC Tech Association, acknowledged that the Lower Mainland is sure to feel the pressure from so many new tech jobs in the city; however, "it's the kind of problem that you have time to plan for and react to," she believes. /more
Ride-sharing in the Vancouver region is off to a bumpy start with lawsuits and political turmoil, reports Frances Bula. The most ridiculous bit so far: Surrey ticketing Uber drivers on the grounds that the company does not have a business licence. But get this: The City of Surrey does not have a business licence to give them. Also, Premier John Horgan says no city can block ride hailing, anyway. So, what's up Doug?! /more
Shahrzad Rafati, Founder & CEO, BBTV has been named CanadianSME Magazine's Business Woman of the Year. "BBTV has become a truly global media powerhouse, generating tens of billions of monthly views across 587 million unique viewers, positioning us as the world's second largest video property in unique viewership after Google," she said in a press release. "We are also extremely proud of the fact that we have built a truly quadruple bottom line business with strong financial performance and a 0% gender pay gap," she added. /more
Vancouver's Terramera was named one of 6 agriculture tech startups to watch in 2020 by Successful Farming. In case you missed it, Terramera has raised an additional $4.6 million CAD ($3.5 million USD) for its Series B funding round. The capital brings Terramera's total Series B financing to $63.9 million CAD ($48.5 million USD). /more
Vancouver-based and publicly-traded Absolute software (ABT.TO) named a top 10 cybersecurity company to watch in 2020 by Forbes. "Absolute serves as the industry benchmark for endpoint resilience, visibility and control," writes Louis Columbus. /more
Vancouver's FrontFundr, an equity crowdfunding platform, has received discretionary approval from the Ontario Securities Commission (OSC) to make its services available to investors and companies in Ontario. The company already operates in Alberta, British Columbia, Manitoba, New Brunswick, Nova Scotia, Québec, and Saskatchewan. "We see our role as democratizing the private markets," says CEO Peter-Paul Van Hoeken. "We have successfully helped 42 companies raise capital." /more
Garena games is acquiring all of Vancouver-based Phoenix Labs, which has 109 employees in Vancouver, San Mateo, and Seattle. Phoenix Labs make the Dauntless free-to-play video game. /more
The GeekWire 200 is a ranked index of Pacific Northwest startups using publicly available data to identify the tech companies most popular and trending among key online communities. General Fusion (#110), Riipen (#164), and CTO.ai (#188) are all Vancouver newcomers on the list. "The region's tech ecosystem is growing; Vancouver B.C. was recently named the top city for high-tech job growth in North America by CBRE, writes Taylor Soper. /more
/More
---
ARCHIVES
May 12, 2009: 

The White House endorses Hootsuite

. "Earlier today, the 

White House

 made the switch from 

twitterfeed

 to Vancouver's own 

Hootsuite

 to manage their Twitter account – 

@whitehouse

. Congrats to the folks at Hootsuite for gaining a very high profile new user. Wonder if it had anything to do with Barack Obama's point man on social media, 

David Plouffe

, being in town yesterday for Cossette West's Convergence conference."
---
IDEAS
Arbitrary Insights is my weekly LinkedIn article series spotlighting somewhat random, but mostly valuable business and life insights from the most recent books that I've read. This week's insights are from Confessions of an Advertising Man by David Ogilvy. ("Pay peanuts and you get monkeys.")
Greg Smith, chief investment officer of TIMIA Capital, writing at Techcouver: As Over-Funded Unicorns Lose Their Shine, Is Bootstrapping Finally Becoming Newsworthy?
Darren Entwistle, president and CEO of Telus Corp., and Ann Cavoukian, writing in The Globe and Mail: Why companies need to build privacy into everything they do
Hugues Lalancette, principal at Inovia Capital, writing on LinkedIn: Psychology, stories & data
Alex Dow, co-founder of Mirai Security, writing on LinkedIn: One of the Biggest Cyber Risks to the Public Sector is Not What You Think
Gordon Patrick Newell, partner and executive coach at Bond & Bourne Leadership, writing on LinkedIn: Under-the-radar Leadership
Maryam Khalili, senior digital search analyst at Appnovation, writing on LinkedIn: Ten Reasons Why Digital Marketing Is Important for Your Small Business
---
Q&A
Josh Nilson, CEO of East Side Games, in conversation with Pocket Gamer.
Dr. Joy Johnson, newly-named president of Simon Fraser University, in conversation with Gurpreet Kambo, news editor at The Peak.
---
EVENTS
This Tuesday, February 4: A Conversation with Elizabeth Denham: Privacy Gone Mainstream. Register at biv.com/elizabeth-denham with promo code DENHAM.
Super Early Bird tickets are now available for the #BCTECHSummit, taking place June 1-2, 2020. Use code VTJ for a $100 discount.
---
LASTLY
Should your colleagues be reading this too? Forward it to them.
Follow along on Twitter: @vantechjournal / @notionport.
Reply with tips for next week.