The Sunday Briefing | #111
"I am not in some radical fringe because I think the wealth and power in the 21st century is overly concentrated." - Former Amazon VP Tim Bray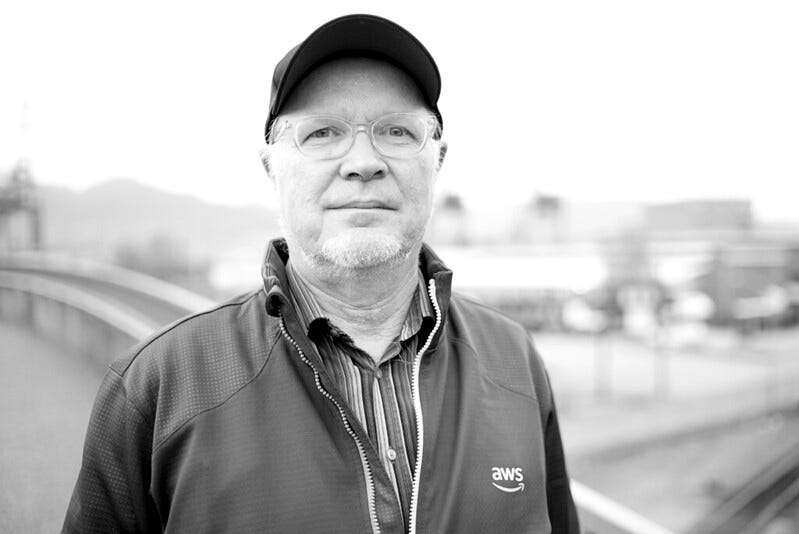 The 

Vancouver Tech Journal

 brings you news, insight, opinions, and the lesser-known stories from Vancouver's innovation ecosystem. This is The Sunday Briefing. Enjoy.
---
I (William) joined CSuite Content as a Senior Editorial Strategist. CSuite is a consultancy that focuses exclusively on thought leadership: helping elite-level executives craft content—in their own words—and place it in front of a global audience (e.g. Forbes, Quartz, Business Insider, etc.). I invite you to learn more about how we help leaders tell their stories at csuitecontent.com.
---
Vancouver-based Amazon defector and former vice president Tim Bray is
interviewed
by the New York Times.
Bray blogged about his resignation from the company in May. "In the weeks since [he left the company], he has aimed his brain power not at fixing a coding problem but at framing a broader critique of the company," writes Karen Weise. Bray spoke to her "from a gently rocking small boat, docked in Vancouver, British Columbia, that has been his office during the pandemic." (Photo above by Bryan Jones, via Flickr, Creative Commons 2.0)
---
FortisBC will set aside
$4.9 million dollars
per year until 2024 for a Clean Growth Innovation Fund.
The company stated the move is part of its strategy to bolster efforts to transition to a lower carbon economy. FortisBC recently received approval from its regulator, the British Columbia Utilities Commission, to implement this fund as part of its 2020-24 Multi-Year Rate Plan.
Customers will be on the hook directly, it seems.
The fund will be filled through an additional $0.40 monthly charge to all FortisBC natural gas customers, which amounts to less than $5 per year. Through the fund, FortisBC expects to co-fund numerous clean growth initiatives with government, academic and industry partners.
---
In his bi-weekly
tech story round-up
, Innovate BC boss Raghwa Gopal spotlighted a B.C.-made diversity and inclusion resource hub for the tech sector and other top stories.
A D+I resource hub, launched by the HR Tech Group, "is the first of its kind for the Canadian tech industry, offers hundreds of resources and tools to help employers create an inclusive culture within their organization," writes Gopal.
---
Vancouver's Spring Activator
launched the Business Resilience Program
, an online course designed to help businesses recover from impacts related to COVID-19.
The Business Resilience Program helps entrepreneurs assess the current state of their business, create a plan, and take necessary action. The program, which is free for businesses to join, allows users to work through four online video modules and 18 subtopics, along with training from subject matter experts and industry-specific strategies.
---
Dapper Labs will use the round to help scale the Flow blockchain to support previously announced collaborations with Dr. Seuss Enterprises, Warner Music, and UFC, among others. CEO Roham Gharegozlou said in an email to GamesBeat that Flow will be an easy-to-use blockchain that enables quick access for anyone looking to join the transparent and secure decentralized digital ledger technology.
---
During his MBA, Jose Hernandez interned at Vancouver-based tech startup TTT Studios, a digital innovation studio that builds custom software solutions. Four years on, he's now CEO.
"I come from a developing country," explains Hernandez to BusinessBecause. 'We face similar problems, but India has ten times the population. Seeing people's ability to solve their day to day problems at this scale really put things into perspective for me. It was incredible." Nice read.
---
Tim Hinchcliffe at StartupBeat

named

Healthtech's 10 Hottest Startups, and two Vancouver firms made the cut.
One is 7 Gate Ventures portfolio company MetaOptima, a world leader in intelligent dermatology and skin analytics. Can you guess who the other company is?
---
Questions
When did this BuildDirect exec know he was totally f***ed?
Will Vancouver's Trulioo soon go public?
Did you know the city has a $426-million "contech" sector?
Vancouver's Dye & Durham (TSX:DND): Canada's Next Big SaaS Tech Success?
---
More headlines you may have missed
B.C. First Nation partners with LlamaZOO to adopt 'digital-twinning' software to better manage territory
Vancouver's The Gaming Stadium goes public, raises $1.58M CAD
Vision Critical Secures US$20 Million in Growth Funding from Vancouver-based Vistara Capital Partners
Vancouver-based fashion entrepreneur wants to revolutionize activewear...again
Vancouver supercluster closes out $60m in pandemic funding
B.C. device designed to stop drownings draws $1.4m investment
10 Vancouver companies currently hiring in August
Gerri Sinclair named B.C.'s new innovation commissioner
While venture funding stays consistent, BC startup deal count sees Q1 decline
---
Ideas and opinions
Jeff Booth, entrepreneur and author, writing at YPO.org: For CEOs: Lead With Love Not Fear
Jonathon Narvey, CEO at Mind Meld PR, writing on The Future Of: To spin the news, first see how it all ties together
Steve Lowry, executive director of AInBC, writing on LinkedIn: Trading stocks is the opposite of building a business
David MacLaren, founder and CEO of MediaValet, quoted in 6 Entrepreneurs Share Evolving Views on Office Space in the Covid-19 Era in Inc.:
Since Covid hit, our growth plan for our team and office space has changed significantly… From an office planning perspective, I was expecting to increase our floor space from 8,000 to 20,000 square feet to accommodate our near three-digit growth. My plans have now changed as I expect at least half of our staff to work remotely part or full-time going forward. Ironically, our team is way more productive today, and many are quite happy not to be commuting any longer.
---
Opportunity knocks
Shahab Samimi, an investment associate at 7 Gate Ventures, writing on LinkedIn:
Can anyone in my network introduce me to a great Sales & Marketing Executive. There is a stealth company with huge potential looking for an entrepreneurial minded person to join their startup!
---
NOT TECH
When it comes to car crashes, these 25 spots are the worst in Vancouver
---
LASTLY
Should your clients and colleagues be reading this? Please forward it to them.
Get updates throughout the week on Twitter: @vantechjournal.
Reply to say hello or send me tips.