The Sunday Briefing | #109
"When you listen to different companies it expands your spectrum and helps you learn interesting approaches." - Dave Thomas, partner at Rocket Builders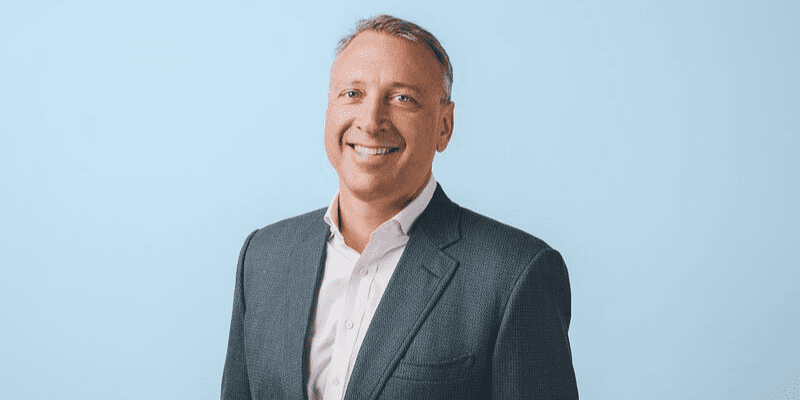 The 

Vancouver Tech Journal

 brings you news, insight, opinions, and the lesser-known stories from Vancouver's innovation ecosystem. This is The Sunday Briefing. Enjoy.
---
Hootsuite hired Tom Keiser, former chief operating officer at San Francisco-based Zendesk, as its new CEO. Keiser will replace Ryan Holmes, who was at the helm of the social media management company for 12 years, following his decision to depart in November. Read BetaKit for an interview with Holmes. Read Fortune for an interview with Keiser. /more
B.C.'s Thoughtexchange has raised $10 million CAD as an extension of its Series B round, which had originally closed with $20 million in December. Per BetaKit:
The $10 million in funding was raised by Thoughtexchange's Series B investors, Information Venture Partners, Yaletown Partners, and Voyager Capital. As for the $20 million round, Information Venture Partners also led the recent investment. Thoughtexchange raised the additional equity financing, just over six months since announcing its Series B, due to "surging growth." 
Thoughtexchange says usage increased by more than 600 percent since March. /more
Lululemon is acquiring fitness start-up Mirror for $500 million. It's the Vancouver athleisure brand's first-ever acquisition. Lululemon had previously invested $1 million into Mirror, which sells a $1,495 wall-mounted machine for streaming workout classes and charges customers $39 a month to access them live or on-demand. Mirror is based in New York, and expects to bring in over $100 million in revenue this year. /more
Vancouver's Acuitas Therapeutics is playing key role in the development of a Covid-19 vaccine. Here's how CEO Thomas Madden describes his company that "specializes in developing cutting-edge delivery systems for nucleic acid therapeutics based on lipid nanoparticles:"
Imagine you wanted to buy a very fragile glass ornament online and have it delivered to your home. If you use the equivalent of the Acuitas delivery technology, the ornament would be carefully encapsulated in a carrier, it would be protected, no matter how rough the journey was to your home. It would find your home. It would open the front door by itself and let itself in, and then it would unwrap the package and leave your ornament in your front hallway.
Per CTV, this so-called delivery system has helped partners like BioNTech, a German company, develop a vaccine against COVID-19. This is different than local biotech firm Abcellera that is developing a treatment. /more
"When you listen to different companies it expands your spectrum and helps you learn interesting approaches." Read this Q&A with Rocket Builders partner Dave Thomas. He's played an integral part in the success of the New Ventures BC Competition over the past 20 years. Here's what he has to say about NVBC:
There is no doubt that the better companies in the province succeed with this organization. It really does accelerate the development of a lot of companies. It may be difficult to quantify on occasion, but I am clear in my belief that it has a positive impact.
A team of researchers from iViz Lab at Simon Fraser University (SFU) has recently developed a creative system that paints portraits of humans conveying the subject's personality traits and emotions. Explains Steve DiPaola, a professor for the school of Interactive Arts & Technology (SIAT):
Our research lab uses a cognitive science approach to AI modeling and takes on very human cognitive notions to model AI, including human creativity, human empathy and emotions.
The iViz Lab conducts studies focusing on two distinct research areas, namely embodied conversation agents (ECA) and AI creativity. /more
Vancouver-based StrategyBox has closed a $2 million seed round from Fuel Ventures to fund new marketing features and platforms. Aaron Vidas, StrategyBox's CEO told BetaKit: "I started the company to do what should be easy today, but isn't: understanding how marketing activities drive revenue." Seems useful. /more
"These are highly skilled, coveted workers who have a lot to contribute," says Ilya Brotzky, CEO of VanHack, speaking about tech talent that has been shut out of the U.S. due to Trump's block on certain work visas. VanHack has 32 employees, and has recruited 600 tech workers from India and South America on behalf of companies looking to expand Canadian operations. /more
/More headlines you may have missed
Vancouver Film School and Vancouver Community College announce joint VR/AR diploma program
Pacific NW startup funding totals for first half of 2020 may surprise you — in fact, they shocked us
Institutional investors and developer partnerships increasing in Vancouver's tight property market
10 Vancouver [tech or tech-enabled] companies currently hiring in July
Microsoft to permanently close stores in Burnaby and Vancouver
Companies and COVID: How Vancouver businesses are embracing the new normal
---
IDEAS
Shafin Diamond Tejani, CEO of Victory Square Technologies, writing on LinkedIn: Helping To Make Antibody Testing For COVID-19 A Reality
Helen Goddard, co-founder of bots4impact, writing on LinkedIn: What Role Will Health Chatbots Play in our New Normal?
Martha Switzer, CEO of Sprout, writing at Techcouver: How COVID-19 Will Change The Future Of Work
Alliancé Babunga, from SFU's PR certificate program and a practicum student at Switchboard PR (which specializes in tech PR), writing on her agency's blog: Could Virtual Onboarding Be Part of the "New Normal"?
Dan Boram, CEO and partner at Aura Office Environments, writing at Techcouver: Forget The New Normal, What Will Office Spaces Look Like Post-pandemic?
---
LASTLY
Should your colleagues and clients be reading this? Send it to them.
Get updates throughout the week on Twitter: @vantechjournal.
Reply to say hello or send me tips.