The Sunday Briefing | #108
"While market uncertainty has slowed overall investment in the Canadian sector, funds continue to flow to firms developing technologies to combat the impacts of the coronavirus." - Sunil Mistry, KPMG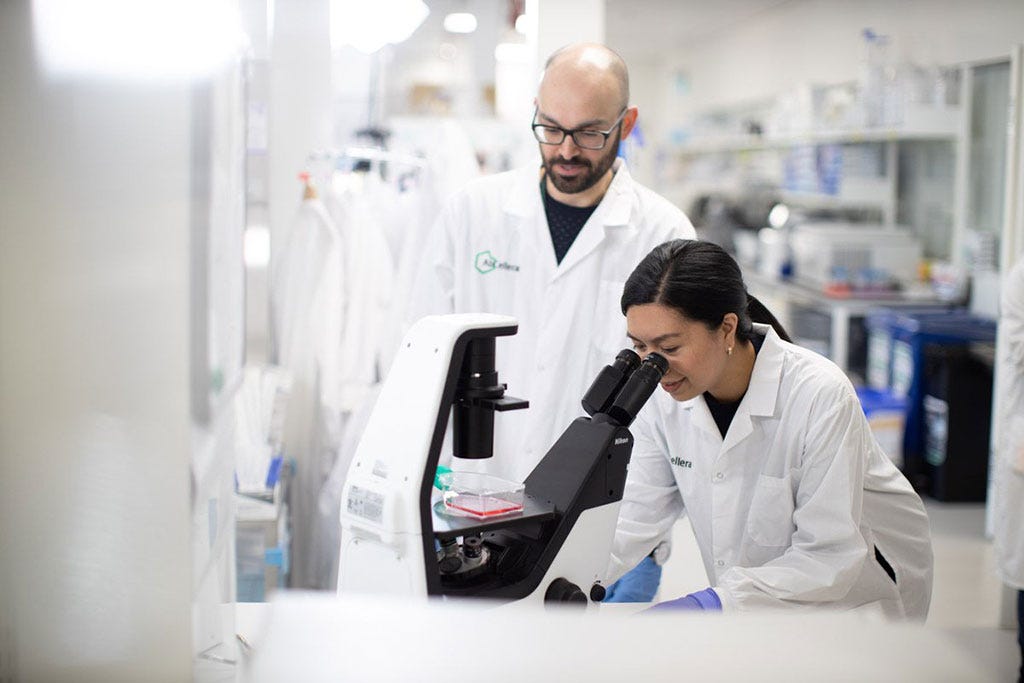 The 

Vancouver Tech Journal

 brings you news, insight, opinions, and the lesser-known stories from Vancouver's innovation ecosystem. This is The Sunday Briefing. Enjoy.
---
Canadian venture-capital investment is down for the first and second quarters of the year, except when it comes to companies with COVID-19 tie-in, according to audit firm KPMG. I bet you can guess which Vancouver firm made the top deals list.
KPMG's list of top deals for Q2 included the approximately $142-million financing closed near the end of May by Vancouver-based AbCellera Biologics Inc., a privately held biotech firm that works with other biotech and pharmaceutical companies on new therapies.
Ronald Sugar, the chairman of Uber and a board director of Apple, has joined the board of Nexii, a Vancouver-based green construction startup, known for developing an alternative to concrete as a building material. The company also recently appointed former Vancouver mayor Gregor Robertson as its executive vice-president of strategy and partnerships. /more
Pranav Karthik, a student at Sir Winston Churchill Secondary in Vancouver was one of only 11 Canadian student winners of Apple's Swift Student Challenge, part of the company's 2020 Worldwide Developers Conference last week. Karthik's submission, an app called exercisAR, uses augmented reality to help people do workouts at home during quarantine. "It's basically an instructor to teach you how to these exercises in augmented reality, so it could be anywhere, your living room, or your bedroom," Karthik explained. /more
Vancity and the Women's Enterprise Centre have launched the Unity Women Entrepreneurs Program to offer loans to women entrepreneurs in B.C. who have been impacted by the economic fallout of the COVID-19 pandemic. Per BetaKit's Isabelle Kirkwood:
The Unity loans program offers up to $150,000 with no payment required or interest charged during the first six months, in addition to professional business support and connections with other women business owners across the province.
Canada's Global Skills Strategy (GSS) Visa program may lure tech workers blocked by Trump to Vancouver. "There are employers who have non-U.S. employees in the U.S. who are definitely looking seriously at Canada," said Kyle Hyndman, a partner with McCrea Immigration Law in Vancouver, who was contacted this week by a "major" company about bringing employees to Canada. "The fact that people started contacting me pretty much the next day is perhaps a suggestion that there are going to be more people interested," Hyndman told Reuters. /more
Vancouver-based agtech company Terramera is leading a new research project that hopes to use machine learning and AI to get ahead of future strains COVID-19.
The collaborative project hopes to avoid future pandemics via better forecasting and pre-design of effective vaccines, antibodies, and tests. Terramera plans to deliver computational models to identify and combat future mutants of SARS-CoV-2, the virus that causes COVID-19.
Sublease office space has spiked in Vancouver with more than 500,000 square feet of space available—essentially doubling the vacancy rate to 4%, according to a report from CBRE. More details:
The first real shock waves to hit the market were delivered via the downtown Vancouver sublease market. Uncertainty pushed some tenants to withhold from moving forward with leasing contracts, with some refusing to take occupancy. This has resulted in a proliferation of subleasing activity.
Vancouver still has one of the lowest office vacancy rates in North America. /more
Researchers at the University of B.C. have received $14.3 million in funding from the federal government to study health issues related to the COVID-19 pandemic. Some of the projects include studying the use of artificial intelligence to search for SARS-CoV-2 inhibitors among known drugs and using nanoparticles to deliver antibody therapy against COVID-19. /more
---
More headlines you may have missed
Shopify partners with four Indigenous-led organizations, including Vancouver's Raven Indigenous Capital Partners, to offer e-commerce education
Vancouver's Bench re-hires workers as sales rebound following shift to helping businesses with Covid relief
Amazon poised to be largest corporate office tenant in downtown Vancouver
Google for Startups launches Accelerator for Women Founders
Diversity gets more talk than action from corporate Canada
Telus turns on first wave of Canadian 5G network
The Metro Vancouver-based Gaming Stadium names NHL star Tyler Seguin Global Brand Ambassador
A report from Vancouver's Absolute Software highlights vulnerability of endpoint devices as result of so many people working from home
Uber expands deeper into Fraser Valley
Vancouver Platforms Merge To Create Canadian Gaming Leader
---
IDEAS/OPINION
Shafin Diamond Tejani, founder and CEO of Vancouver-based Victory Square Technologies, writing in BetaKit: With the US turning away talent, can Canada grab the global lead on innovation during Covid-19?
Brian Buggey, director of corporate and sector development at the Vancouver Economic Commission, writing on his agency's blog: Why the call for a global clean restart?
Kyle Campbell, CEO, and Tristan Pollock, head of community, both at CTO.ai, writing on their company's blog: How to Build a Culture of Delivery with Lean DevOps
Karn Manhas, CEO at Terramera, writing on Thrive Global: What I Had to Unlearn to Build a Successful Business
---
Q&A
Life and Leadership Lessons I Learned In The Military: "Personal values are often a better indicator of your chance of long-term success than where you went to school", With Dan Park, CEO of BuildDirect
CEO of mimik technology, Fay Arjomandi, says infection tracing for COVID-19 doesn't need to sacrifice privacy
---
WATCH
Via CTV Vancouver: A rare look behind the scenes at Amazon: Here's how it all works
---
NOT TECH
Inside 9 of Vancouver's Coolest Laneway Houses
---
LASTLY
Should your clients and colleagues be reading this? Please forward it to them.
Get updates throughout the week on Twitter: @vantechjournal.
Reply to say hello or send me tips.