The Sunday Briefing | #107
"It was about finding a partner who could help us accelerate growth." - Rick Perreault, CEO of Unbounce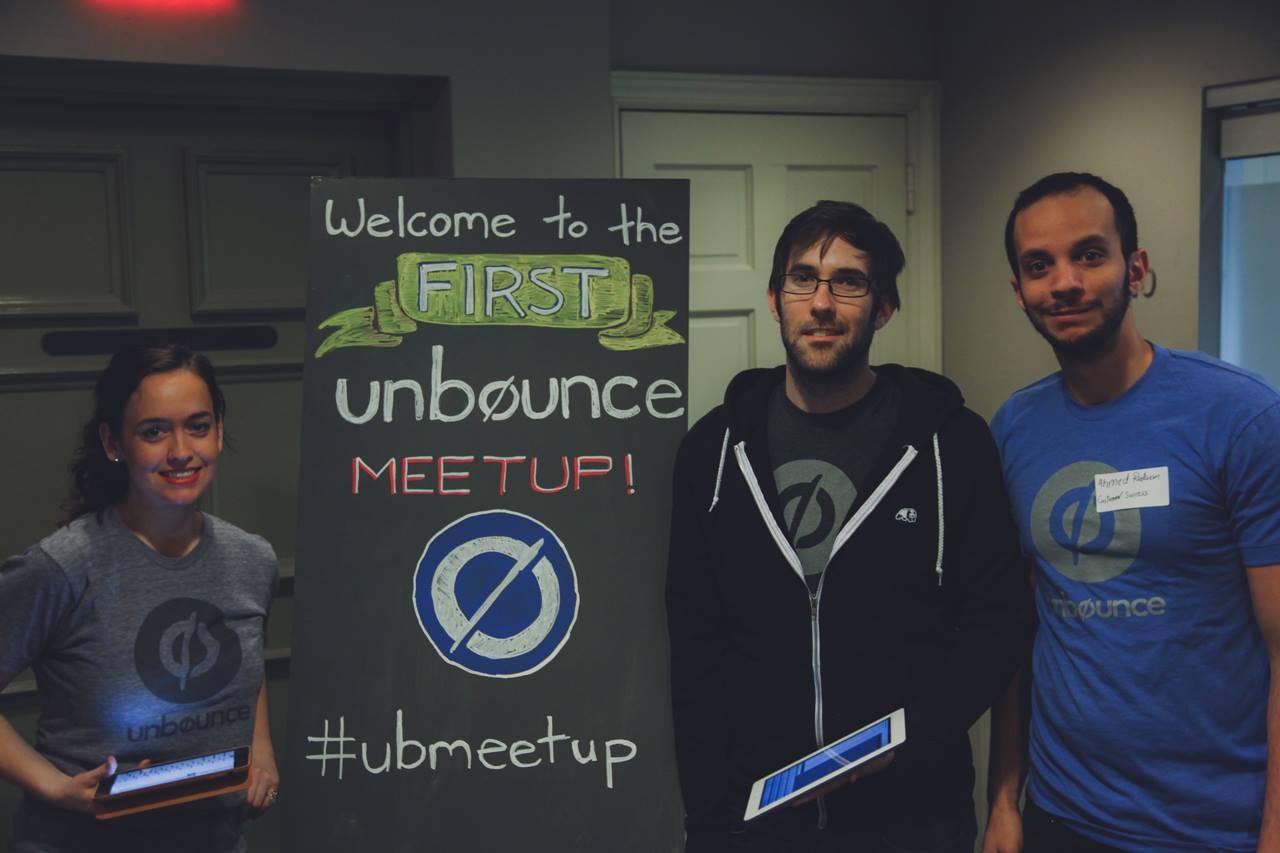 The 

Vancouver Tech Journal

 brings you news, insight, opinions, and the lesser-known stories from Vancouver's innovation ecosystem. This is The Sunday Briefing. Enjoy.
---
FEATURE
Vistara Capital's head of marketing shares three practical job hunting tips for these uncertain times. "You are dead in the water as just a piece of paper unless your CV includes Apple, Google, MIT, or McKinsey," writes Alex Leung.
---
Last week's news that Unbounce raised $52 million was a serious reminder of the power of media to shape perspective and that editors make actual decisions that make a difference in how you consume and understand stories. In this case, there were essentially two competing narratives: "Unbounce raised money to invest in product growth" vs. "Unbounce was acquired by an American PE firm." Read these headlines: Business in Vancouver: Unbounce plans major headcount boost after $52m raise; [Vancouver-based] Daily Hive: Vancouver-based Unbounce secures $52 million to create AI-powered solutions; Techcouver: Unbounce Raises $52 Million to Give Small Businesses an AI-Powered Edge. And then these: Globe & Mail: U.S. private equity firm buys controlling stake in Vancouver marketing automation startup Unbounce for $52-million; BetaKit: US private equity firm Crest Rock Partners takes majority ownership of Vancouver-based Unbounce; The Logic: Crest Rock Partners buys controlling stake in Unbounce for $52 million. Basically, Vancouver media mostly chose to downplay the change in ownership while national media chose to focus on it. I have many thoughts on this that won't fit in today's journal. For now, I'll just say there's always a balance to be struck when reporting on these types of liquidity events in B.C. We want to celebrate our entrepreneurs, but it's hard not to ignore the pattern of B.C. companies being snapped up by companies/investors with decision makers in other jurisdictions.
---
Is virtual reality the future of shopping in a post-pandemic retail landscape? CTV's Nafeesa Karim spoke with James Basnett, head of retail strategy at Shape Immersive, a Vancouver technology company that specializes in virtual and augmented reality, and David Ian Gray of DIG360, a national retail advisor based in Vancouver. Says Basnett:
What we've seen in the last 30 to 60 days is about five years of digital transformation. Whether it's shoes or clothes or even household appliances, you can now see them in your environments or on your body using your mobile phone.
However, Gray predicts the retail landscape that will emerge post-COVID will be a hybrid of online and physical stores, because technology hasn't quite gotten to the point where consumers can experience texture in a virtual environment: "They need to be able to have people touch, feel, smell, and interact with their products." /more
---
Version One Ventures led a $2 million seed round in DemandStar—a Seattle startup that helps businesses connect with government purchasing officers—without meeting the founders in person, reports Geekwire. Per Taylor Soper:
The deal came together without a single in-person meeting given the ongoing COVID-19 crisis. It's quite a departure from the traditional get-to-know-you investment process that is similar to dating, especially with nascent startups that require investors to bet solely on the entrepreneur's potential.
"The hard thing is to really get to know an entrepreneur through Zoom," Wertz said. "It's much harder to pick up on social cues than when you meet somebody in person, and vice versa for the entrepreneur." /more
---
Innovate BC, the government agency that helps tech ventures start, scale, and stay in British Columbia, has awarded $1.2M to four B.C.-based research projects through its Ignite Program. A key element of the program is the collaboration of researchers and real companies. The four projects, which were award $300,000 each, feature partnerships between UBC, LlamaZOO and FPInnovations; SFU and Human in Motion Robotics Inc.; UVic and Epic Ventures; and SFU and Terramera. /more
---
Kevin Piece, former head of engineering at Vancouver-based ticketing startup Picatic (which was acquired by Eventbrite) is now working on Gaze, an AI startup operating in Singapore and Bangladesh. The company recently announced a US$830,000 in a seed round from US-based venture capital firm Anchorless Bangladesh. Gaze offers an application programming interface for visual recognition technologies such as face recognition, product recognition, and multilingual optical character recognition often used for documents. It aims to be the WordPress or Stripe for visual recognition technologies. /more
---
Food-X Technologies, a Vancouver-based e-grocery startup, has entered into a three-year partnership with Calgary-based Attabotics, a robotics warehouse and fulfillment system provider. Per BetaKit's Isabelle Kirkwood:
The partnership will implement Attabotics' supply chain technology at Food-X fulfillment centers and partner fulfillment centers across the globe. The companies will also explore more business opportunities together, but the initial focus of the partnership will be on streamlining Food-X's fulfillment technology and operations.
---
More headlines you may have missed
UBC Board of Governors chair resigns after liking tweets disparaging Black Lives Matter protests
'Smart lockers' tested out at Vancouver SkyTrain stations
Innovation, creativity and safety on display as art galleries, including VAG, and museums reopen amid pandemic
Vancouver offers insights on how to achieve livability, sustainability and happiness
Coronavirus Detection: This Vancouver Tech Stock Could Help Reopen the Economy
Vancouver-based Trulioo has a week to remember, thanks to CNBC and World Economic Forum
Strong demand for Vancouver's office market will continue: report
Telus selects Vancouver, four other cities, for initial 5G rollout
SFU engineer designs safer door handles
Vancouver tech company hopes feds will recommend its contact-tracing app
---
IDEAS/OPINION
Ryan Holmes, CEO of Hootsuite, writing at Forbes: 2 Million Professionals Polled On How To Make Virtual Conferences Better— Here Are Their Top 10 Hacks
Nejeed Kassam, CEO of Keela, writing on LinkedIn: Reflections Before National Indigenous People's Day
Raghwa Gopal, president and CEO of Innovate BC, quoted in 'As the COVID-19 lockdown stretches on, tech accelerators are trying to figure out how to stay relevant,' written by Fatima Syed in The Logic:
Those natural collisions are a key component of the whole acceleration system. All of that has been suspended, and you can't make those happen online.… If we can't be in the same room or space, how can we still provide the same mentorship, advice and success in an effective way?
---
ICYMI
Meet Matthew Cross, the new guy in charge of the $100M BC Tech Fund
Cutting Room Floor: Vancouver investor Rich Osborn on how he knows when to back an entrepreneur
6 ways to view Shopify's "digital by default" declaration
---
E-VENTS
Tuesday, June 23, 2020: Vancouver Entrepreneurs' Forum Online: Supply Chain Covid-19 Impacts and Future Readiness
---
NOT TECH
8 of Canada's 50 Best Bars of 2020 are in Vancouver—so go support them!
---
LASTLY
Should your colleagues and clients be reading this? Send it to them.
Get updates throughout the week on Twitter: @vantechjournal.
Reply to say hello or send me tips.