The Sunday Briefing | #106
"What happened at [Vancouver's] Quadriga was an old-fashioned fraud wrapped in modern technology." - Ontario Securities Commission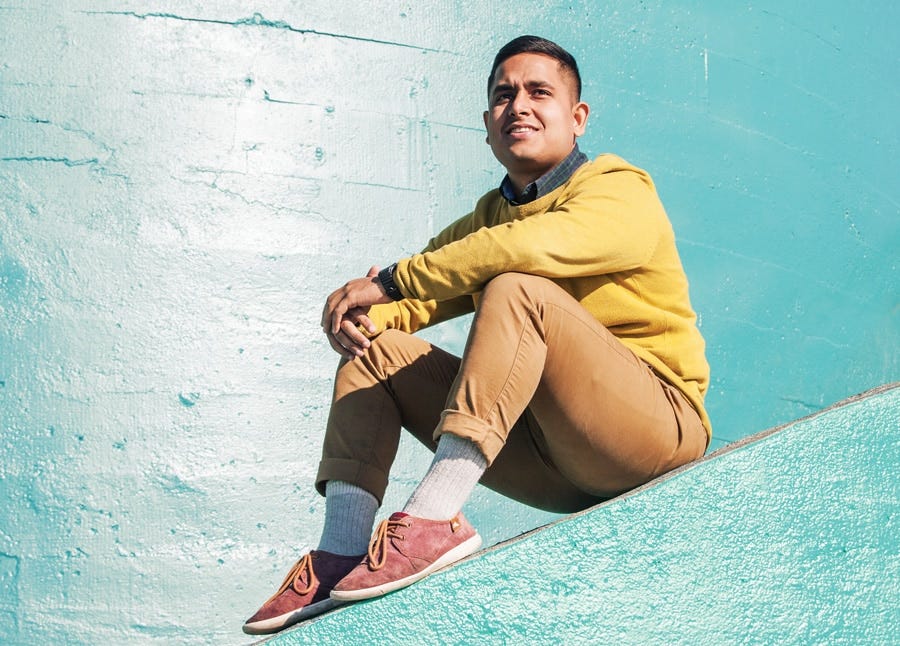 The 

Vancouver Tech Journal

 brings you news, insight, opinions, and the lesser-known stories from Vancouver's innovation ecosystem. This is The Sunday Briefing. Enjoy.
---
TRENDING
---
BCBusiness magazine released their 2020 30 Under 30 list, and it includes the heads of Pani Energy (Devesh Bharadwaj, photographed above by Jeffrey Bosdet), Flex AI, Lambda Science, and other tech leaders. The editors write:
For the second year, women dominate the 30 Under 30—accounting for a record 20 winners this time around. Once again, sustainability is a major theme, along with helping others during the pandemic and beyond. Congratulations to the class of 2020. More than ever, you give us hope for tomorrow.
TechCrunch reports that Vancouver, B.C. and Massachusetts-based database security startup jSonar raised $50M from Goldman Sachs.
jSonar's database security platform can monitor every one of its customers' databases at a glance, regardless of whether they're stored on-premise or in the cloud, and supports every popular database platform. The platform is designed to make it easy for staff to monitor any database across their infrastructure with meaningful insights, without having to use multiple tools across different networks and databases.
"The Quadriga cryptocurrency exchange that saw millions of dollars disappear just as its founder died was a "fraud" and Ponzi scheme, according to a report.
Vancouver-based Quadriga's late founder Gerald Cotten committed fraud by opening accounts under aliases and crediting himself with fictitious currency and crypto asset balances, which he traded with unsuspecting clients.
For the crazy back story, read this piece in Vanity Fair: Ponzi schemes, private yachts, and a missing $250 million in crypto: The strange of tale of Quadriga.
Vancouver-based Telus Corp. announced it had selected Ericsson as well as Nokia Corp. to build out its 5G network. Per Patrick Ostiguy, founder and executive chairman of Quebec-based network performance provider Accedian Networks Inc.:
The fact that Nokia is in at Telus and has a chance to prove itself should keep Ericsson honest overall. But in the grand scheme of things in Canada with the low density, and the wide extent of the required underlying infrastructure, the relative cost of the 5G radios is not the most significant contributor to the expensive prices Canadians are paying for mobile services compared to the rest of the world.
Techcouver reports Vancouver's Victory Square Health has acquired Brazilian Covid19 test developers, Safetest. The deal was done in an all-stock transaction valued at $4 million. "We are very proud to be part of fighting this pandemic and support Canada's and all other countries' efforts to make rapid and accurate testing available to all citizens" said Shafin Diamond Tejani, CEO of Victory Square Technologies. /more
/More headlines you may have missed
Vancouver police face lawsuit over mobile mass surveillance units
Pandemic zooms real estate auctions online
Wenco To Develop First-ever Open Autonomous Solution For Mining
B.C. companies working on COVID-19 saliva test
Telus sues Shaw over 'misleading' Fibre+ advertisements
Forbes names Vancity Credit Union one of the best banks in the world
---
IDEAS/OPINION
William Johnson (me), writing in The Globe and Mail: I'm Black and privileged - and feeling guilty. You really don't need to check up on me
Ryan Holmes, CEO of Hootsuite, writing in Forbes: 2 Million Professionals Polled On How To Make Virtual Conferences Better— Here Are Their Top 10 Hacks
Roger Nairn, CEO of JAR Audio, writing on LinkedIn: How Your Brand Can Podcast During A Pandemic
Q&A
Building Your Career: Insights from Kevan Gilbert @ Domain7
Navigating The ID Verification Challenges Of 'Immunity Passports' with Zac Cohen, COO of Trulioo
---
E-VENTS
Tuesday, June 23, 2020: Vancouver Entrepreneurs' Forum Online: Supply Chain Covid-19 Impacts and Future Readiness
---
LASTLY
Should your colleagues and clients be reading this? Send it to them.
Get updates throughout the week on Twitter: @vantechjournal.
Reply to say hello or send me tips.