The Sunday Briefing | #104
"They all have this business model getting in between the restaurants and the customer and they're charging the restaurants an exorbitant fee." - Jonathan Hoyles, CEO of Park Hero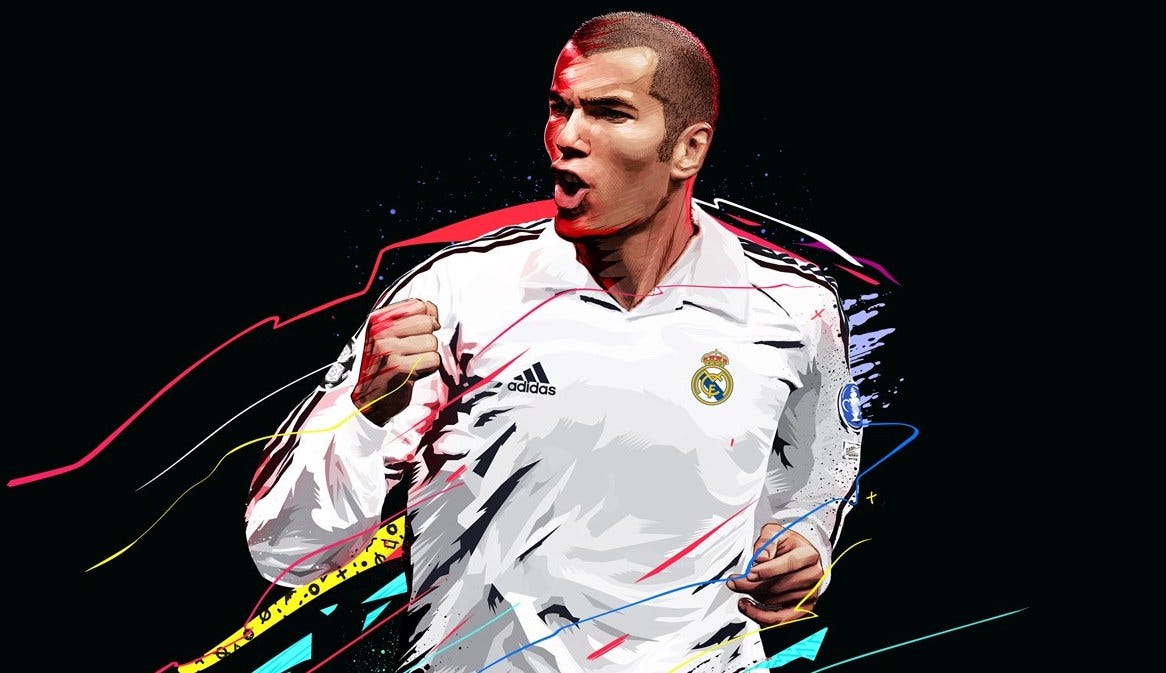 The 

Vancouver Tech Journal

 brings you news, insight, opinions, and the lesser-known stories from Vancouver's innovation ecosystem. This is The Sunday Briefing. Enjoy.
---
Researchers at UBC and Electronic Arts are testing recent advances in artificial intelligence as a way to speed the development process and make games more lifelike. They're using a technique called reinforcement learning, which is loosely inspired by the way animals learn in response to positive and negative feedback, to automatically animate humanoid characters. "The results are very, very promising," says Fabio Zinno, a senior software engineer at Electronic Arts. /more
Tally Technologies was named to Forbes Next Billion-Dollar Startups 2020 list. The fintech startup has money from elite investors like a16z and Kleiner Perkins, has had a Vancouver presence for awhile now, and is hiring for multiple roles. /more
Vancouver-based AbCellera has closed a $144 million CAD ($105 million USD) Series B funding round to help further advance its antibody drug discovery platform. Per BetaKit's Megan Simpson:
The round was led by OrbiMed, a United States-based healthcare-focused fund, and current investor DCVC Bio, with an investor syndicate that included Viking Global Investors, [Trump BFF] Peter Thiel of Founders Fund, University of Minnesota, and Presight Capital.
Perk Hero is a Vancouver-based mobile ordering app that charges 5 per cent commission, an alternative to Uber Eats, Door Dash, and Skip the Dishes. The company has been around almost four years under a different name and rebranded earlier this year. "We knew that this has been a problem for a long time," says CEO Jonathan Hoyles. "That these big delivery apps have been charging such high fees. They all have this business model getting in between the restaurants and the customer and they're charging the restaurants an exorbitant fee." /more
The British Columbia-based Digital Technology Supercluster has announced seven new projects that are part of its $60 million COVID-19 program, which is focused on unlocking solutions that protect the public health, safety, and the economy during and after the crisis. /more 
B.C.'s Mimik Technology Inc. has developed a contact-tracing app it says will address Canadians' privacy concerns. "Contact tracing is essential to implementing intelligent social distancing to send our citizens back to work safely and revive our economy," explains CEO Fay Arjomandi. Her company's app:
tracks and logs the proximity of individuals' devices to on another. If an app user discovers they've tested positive for COVID-19, they're able to alert other app users with whom they've shared close contact via an alert that would appear on those other devices. Mimik does not report the location of users to third parties and it does not retain users' personal information.
Curatio, a Vancouver-based digital health company, recently secured funding from Rhino Ventures, a Vancouver-based venture capital firm that leads early-stage financings for companies based in Western Canada. Curatio has developed what they call the world's "first social health prescription" to tackle feelings seclusion patients. Curatio enables payers, providers, researchers, and pharmaceutical manufacturers to engage with patients on their own social networks. /more
Richmond-based bioLytical Laboratories Inc. is developing a one-minute COVID-19 test and has just landed federal funding worth $633,000. Michelle Zaharik, bioLytical's chief scientific officer, told Business in Vancouver the goal is to rapidly test as many people as possible as quickly possible. "With the benefit of this federal funding, we can continue to move forward with the development process," she said. /more
Kentik today announced that it has raised a $23.5 million growth funding round led by Vancouver's Vistara Capital Partners. The company's platform allows enterprises to monitor their networks, no matter whether that's over the internet, inside their own data centers or in public clouds. /more
Denise Williams, CEO of the First Nations Technology Council (FNTC), quoted in EnergeticCity.ca:
What we see during COVID-19 is over 75 percent of B.C. First Nations communities, specifically, without broadband. So what it means is all the things those of us in urban centres are taking for granted like being able to connect over Zoom or apply for relief funds through the federal government online and have those funds directed directly to your online banking, a lot of First Nations people don't have access to these tools so it means that again we're marginalized and again we don't have a clear solution for how to get these services to First Nations people in a timely fashion.
/More headlines you may have missed
Highlight's from Microsoft Vancouver's recently held virtual talent show
Securities regulators in U.S. and Canada halt trading in Vancouver-based purchaser of Covid Technologies Inc.
Vancouver ranks among world's top cities for managing post-COVID-19 economy
Sonic Incytes closes $3.5m round in fight against liver disease
Turo To Roll Out Peer-to-Peer Car Sharing in B.C.
Will Vancouver Still Be Hollywood North After COVID-19?
---
IDEAS
Ryan Holmes, CEO of Hootsuite, writing at The Helm: It Took A Pandemic For Social Media To Get (Semi) Serious About Fake News. Will It Last?
Chen Amit, CEO of Tipalti (recently opened a Vancouver office), writing at Forbes: Weathering The Pandemic With The Cloud
Martha Switzer, Cofounder and CSO of Sprout, writing at Techcouver: How COVID-19 Will Change The Future Of Work
Boris Wertz, partner at Version One Ventures, writing on his firm's blog: B2B Marketplaces Revisited
Jesse Ringer, founder and Head of Search at Method and Metric SEO Agency, writing on LinkedIn: Why I'm Looking Forward to Getting Back to the Office
Aly Abji, Director of Enterprise Sales at Sinch, writing on LinkedIn: How Communications Platforms Are Impacting Your Day in our New World
David Hobbs, co-founder of TTT Studios, writing on his company's blog: How TTT is Going Back to Work at the Office
Karn Manhas, CEO of Terramera, writing at AgFunder News: Why is no one talking about agriculture as a solution to climate change?
---
Q&A
Bill Tam, co-founder and chief operating officer at the Digital Technology Supercluster, interviewed (blog and transcript) at The Future Economy. ("Breaking Down the Silos: Innovation through Industry Collaboration") /more
David Gens, CEO of Merchant Growth, interviewed at Bay Street Bull. ("David Gens is Providing Millions in Funding for Canadian Small Businesses With Merchant Growth") /more
---
LASTLY
Follow along on Twitter: @vantechjournal / @notionport.
Feel free to reach out at william@williamjohnson.ca.
Share this with your colleagues and clients.