The Sunday Briefing | #102
"When I came to the MDM program in 2011, I didn't know much about how digital media was made." - Richard Smith, outgoing head of the Centre for Digital Media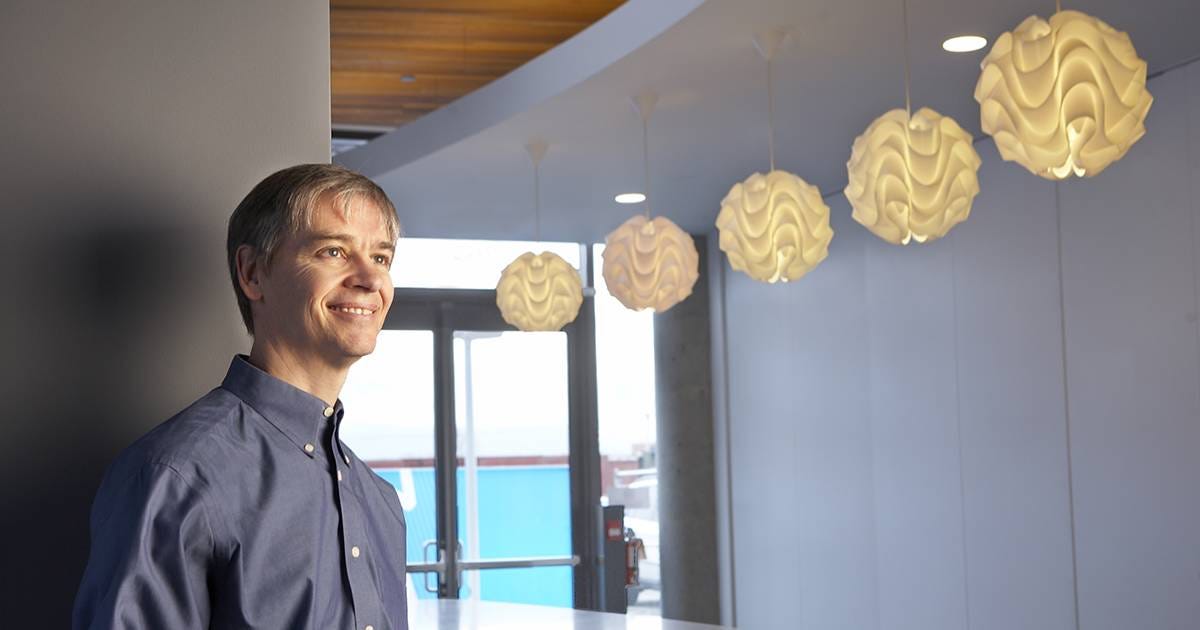 The 

Vancouver Tech Journal

 brings you news, insight, opinions, and the lesser-known stories from Vancouver's innovation ecosystem. This is The Sunday Briefing. Enjoy.
---
After nine years at the helm, Richard Smith steps down as director of Vancouver's Centre for Digital Media. The centre was created in 2007 as a collaboration between UBC, SFU, BCIT, and Emily Carr University of Art + Design. It offers an applied master's degree in digital media while giving students the opportunity to work collaboratively to devise practical solutions for real-world clients. /more
Dr. Alan Winter, B.C.'s outgoing innovation commissioner, has released his final report on how the provincial government can help tech, and support innovation across all of the province's sectors. The report includes five recommendations. "My recommendations are focused on helping to grow BC companies and are intended to be affordable, actionable in the short term, and reflect the advice I have heard repeatedly," Winter said. /more
B.C.'s minister of social development and poverty reduction, Shane Simpson, has funded the distribution of 3,500 smartphones to homeless people. "Providing smartphones for people on the street will help create easier access to those services, help people maintain physical distancing, and support people in staying connected to family and friends during this time," Simpson said. /more
Vancouver-based ‍Ziva Dynamics, a startup that develops character simulation software for the film and entertainment industry, has raised a $9.8 million CAD ($7 million USD) seed round. The round was led by Grishin Robotics, Toyota AI Ventures, and Millennium Technology Value Partners' New Horizons Fund. Ziva's technology is designed to bring physics-embedded soft tissue simulation to the media and entertainment industry through machine learning and biomechanics. /more
Vancouver-based meal kit delivery service Fresh Prep raised a $7 million CAD Series A round, bringing the startup's total funding to over $10 million. Per BetaKit's Isabelle Kirkwood:
The round was led by Renewal Funds, a sustainability-focused venture capital firm, and received support from undisclosed strategic and existing investors. Fresh Prep said the additional capital will allow the company to hire more employees and "increase automation" of its technology. Genevieve Pinto, partner at Renewal Funds, has joined Fresh Prep's board of directors.
Dr. Ranveer Chandra, chief scientist of Microsoft Azure Global, joined Vancouver-based Terramera's Science & Technology Advisory Council. The Science & Technology Advisory Council advises Terramera on its commercial efforts and mission to reduce the global synthetic pesticide load by 80% by 2030. "One of my key missions is to help identify, devise and refine technologies to sustainably nourish the growing population of the world and I have been impressed with Terramera's aggressive goals on reducing chemical use and increasing yield," said Dr. Chandra. /more
Vancouver's RightMetric, a digital intelligence firm with clients like Lululemon, Red Bull, and the Vancouver Canucks, launched Measure What Matters, a podcast for marketers. Explains CEO Charlie Grinnell:
In each episode, we talk with marketing leaders about their decision-making process in a business function that is constantly evolving. They share their point of view on marketing, business trends, and the lessons that they've learned about how to better navigate the changing landscape.
Check out one of the first episodes with Taylor Loren, the Director of Content Marketing at Later. /more
Bloomberg reports: Behind North America's Lowest Death Rate: A Doctor Who Fought Ebola.
British Columbia's success story shows how tried-and-true methods -- when paired with strong public health agencies -- can have sweeping impact…

B.C. stuck to old-fashioned basics, alerting primary care doctors by fax about how to be on the lookout for the novel pathogen and tracing potential transmissions through interviews. 
/More headlines you may have missed
UBC grads create app for small businesses struggling during COVID-19
Surge in digital health care from doctor consultation to prescription
Merchant Growth Launches E-commerce Financing During COVID-19
Vancouver tech learning company offers free at-home education program
Regulator approves two more B.C. ride-hailing companies
---
IDEAS
Ryan Holmes, CEO of Hootsuite, writing on Thrive Global: Can COVID-19 Inspire A Healthier Relationship With Social Media?
Jennifer Reid, president and chief methodologist of Rival Technologies, writing on her company's blog: Building a research community for the mobile messaging era: 3 lessons from our ongoing COVID-19 study
Peter Lukomskyj, Lyft's B.C. general manager, writing on LinkedIn: Pay it Again. Soften the Dip.
An Interview with Brianna Brown, co-founder of Decade, on the Vancouver Economic Commission's blog: Impact Enterprises Will Lead the Global Pandemic Recovery
Startup advisor Chin Hing Chang writing on LinkedIn: Will you be my Accountability Buddy?
Vaclav Vincalek, partner with executive resource firm Future Infinitive, quoted in an The Enterprisers Project's article titled Digital transformation: What CIOs are accelerating during the pandemic:
Both the dot-com bubble burst and 9/11 may seem like ancient history to some, but the lessons from that era are coming around again during this pandemic. These events forced businesses to focus on what's really important: providing value to customers and investing in projects with measurable impact on revenue and cash flow. The current situation will be no different. Businesses will have to adapt to a new environment and adapt quickly. The ones who build change into their DNA will continue to succeed.
---
I joined Jonathon Narvey, the CEO of Mind Meld PR, for an hour long conversation on How to Talk About Anything With Anyone.
We cover a lot of ground, and I discuss how to greet someone at a networking event; tips for public speaking (and how to disarm your audience); my take on the compliment/shit sandwich (mine is open-faced); why you must be aware of the curse of knowledge; the value of stories and narrative in getting people to remember what you say; how to (prepare to) talk to "important people"; how writing helps me think; a book I believe is required reading for everyone; why I always name the original source of the ideas I share (and why you should, too); and finally, why you should potentially discard everything that comes out of my mouth.
---
COMMUNITY MESSAGE
BCIT's Industry Sponsored Student Projects program (ISSP) provides students with real-life experience by working on IT or software development projects directly from industry. Students work in teams or individually with an industry sponsor, proceeding through the development life-cycle to develop IT or software solutions. The ISSP program is an important educational component and is of mutual benefit to both sponsors and students. Learn more.
---
E-VENTS
Thursday, May 21: Scrapping the Roadmap: Navigating Products Through Change
Tuesday, May 26: VEF Online: Health care transformation in the era of COVID-19
---
LASTLY
Follow along on Twitter: @vantechjournal / @notionport.
Feel free to reach out at william@williamjohnson.ca.
Send this to your colleagues and clients.