The Sunday Briefing | #100 + Survey
Complete the 1 question survey for a chance to win a $50 Amazon e-Gift Card.
Here we are at 100 issues. It's time for a pulse check. Help improve this newsletter by completing a 1 question survey, and you'll be entered into a draw for a $50 Amazon e-Gift Card. The survey is really only 1 question. Please complete it. Thank you.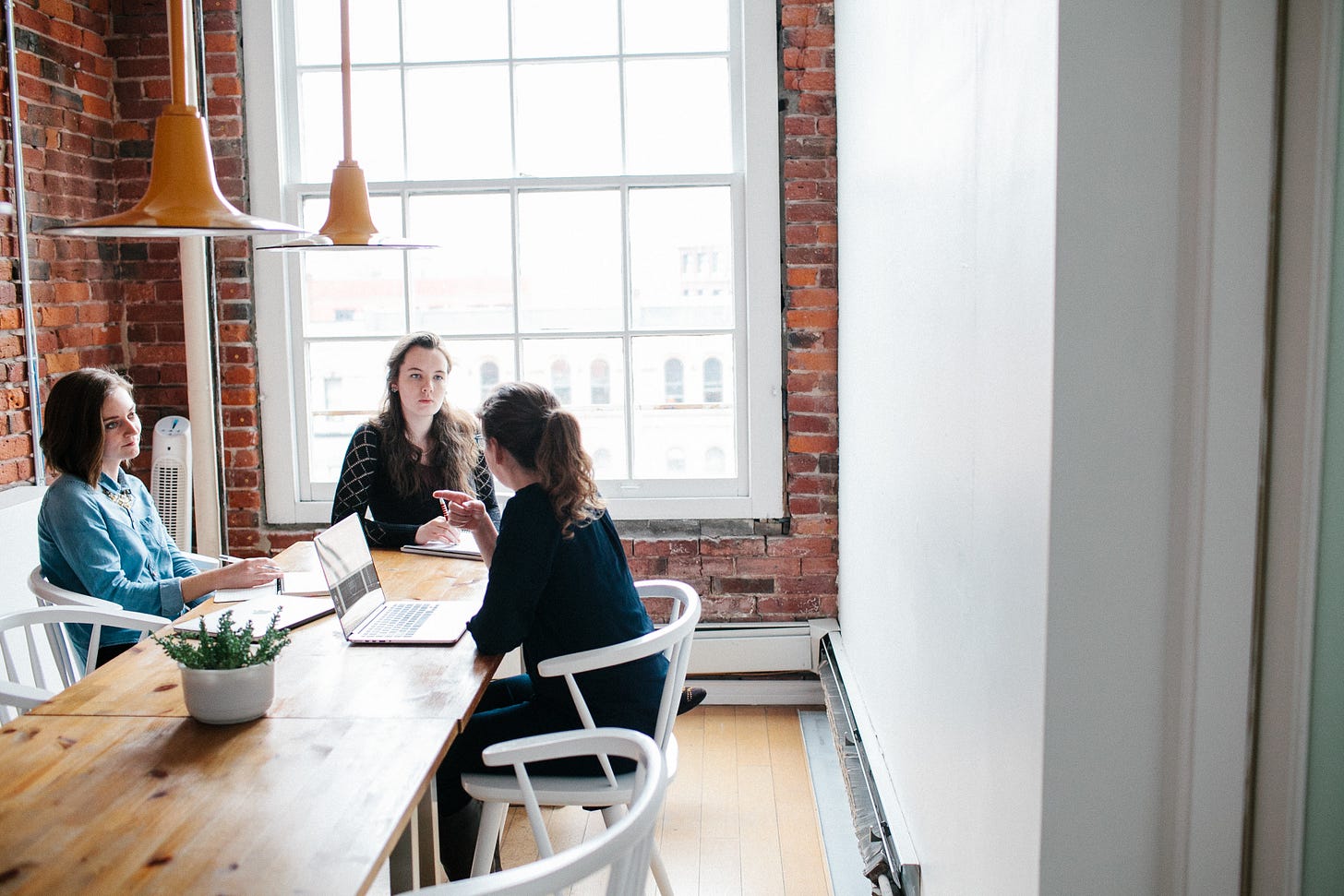 The 

Vancouver Tech Journal

 brings you news, insight, opinions, and the lesser-known stories from Vancouver's innovation ecosystem. This is The Sunday Briefing. Enjoy.
---
In MonteCristo magazine, Tessa Vikander asks, "Can B.C.'s Coworking Spaces Survive COVID-19?"
The Coworking BC Society, which estimates there are 30 independently owned coworking businesses in the province, found that of 19 that responded to a recent survey, the majority closed their doors completely after the first week of March, and since then most of their customers have temporarily or fully cancelled memberships.
Brutal. /more
UBC researchers are teaming up with Amazon Web Services to develop a global cloud-based dataset that uses artificial intelligence to build treatment models for COVID-19 patients. The UBC team is sharing its data online for free, with the goal of helping in the battle against the novel coronavirus by using predictive modelling to better diagnose the severity of the disease and improve treatment. /more
Vancouver-based FinTech startup JUDI.AI is working with its credit union clients to roll out a digital solution supporting online applications for the federal government's Canada Emergency Business Account (CEBA). Per BetaKit's Isabelle Kirkwood, "JUDI.AI has developed, tested, and deployed a digital solution that the company says has processed $150 million worth of CEBA funds, and has assisted with thousands of applications." /more
Vancouver's Terramera has been recognized in Fast Company's 2020 World Changing Ideas Awards. Terramera's proprietary Actigate™ Targeted Performance Technology was selected as a finalist in the Food category and honorable mention in the General Excellence category. /more
Meet the Vancouver Board of Trade's First Female CEO. Former BCBusiness editor in chief Matt O'Grady spotlights GVBOT head Bridgitte Anderson. /more
BC Tech announces finalists for 2020 Technology Impact Awards over Zoom. More than 250 high-profile members of the province's tech community tuned in for the big reveal. This year, the theme of the province's largest and longest-running tech awards program is "Purpose," which is particularly fitting given the extensive work being done by the BC technology community to combat COVID-19. Find out who made the cut. /more
A Vancouver-built Testing App—HealthAlerts.io—Wins At #BuildforCOVID19 Hackathon. Per Techcouver: "Designed by local digital agency Hot Tomali Communications, HealthAlerts.io is a website that maps coronavirus testing sites across the US, Canada and Mexico."
HealthAlerts.io was one of 89 winning projects at the #BuildforCOVID19 Hackathon which took place earlier this month. The massive global event promoted the development of software to take on challenges related to the coronavirus pandemic and featured 18,929 participants from over 175 countries with teams submitting over 1,560 projects.
---
/More
A Vancouver-based app is amplifying the daily 7 p.m. cheer with community singalongs
Getting creative in a pandemic: Vancouver startup incubator encourages businesses to adapt in the wake of COVID-19
Vancouver's Ayogo Health Raises $7.5 Million Series B Financing Round
Supply chain management could shift digitally post-COVID-19
---
IDEAS
Jeff Booth, tech entrepreneur and author, writing at the Globe and Mail: COVID-19 can kill off crony capitalism, if we let it
Michelle Sklar, executive in residence, head of brand marketing, entrepreneurship@UBC, writing at Techcouver: In a Time of Crisis, What Will Happen to the Disruptors?
Victor Tang, vice president of marketing at Lumen5, writing at Techcouver: Hiring And Onboarding During The COVID-19 Pandemic
---
Q&A
New Ventures BC interviewed Innovate BC CEO Raghwa Gopal
---
ICYMI
---
LISTEN
Leveraging Data and Insights to Inform Marketing Strategy with Charlie Grinnell, CEO at Gastown's RightMetric
---
CONNECT
---
WATCH
How to get reporters to tell your story with Mind Meld PR chief executive Jonathon Narvey and Daily Hive editor in chief Farhan Mohamed.
---
LASTLY
Should your colleagues be reading this too? Forward it to them.
Follow along on Twitter: @vantechjournal / @notionport.
Complete the 1 question survey for your chance to win a $50 Amazon e-Gift Card.