Sunday Briefing | #117
"Our great success in Vancouver has led to the decision to place someone on the ground." - Paul Parisi, head of Canada at SVB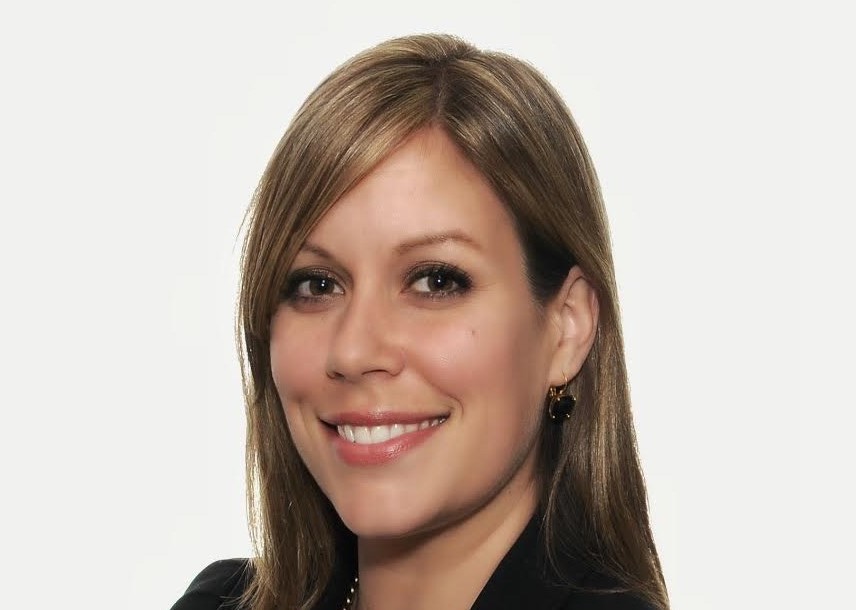 The

Vancouver Tech Journal

brings you news, insight, opinions, and the lesser-known stories from Vancouver's innovation ecosystem. It is written by

William Johnson

, an independent writer, communications advisor, and consultant based in Vancouver, B.C.
---
On Friday afternoon (Oct 30), Business in Vancouver's 2020 Forty under 40 winners were announced. "The awards recognize the achievements of B.C.'s young entrepreneurs, executives and professionals with demonstrated excellence in business, judgment, leadership and community contribution." Lots of recognizable names in the tech and innovation space, including, Sean Tyson, CEO of Quietly Media, Zac Cohen, COO of Truiloo, Kathleen Reid, managing director of Switchboard, and leaders at AbCellera, ExcelSense Technologies, Beanworks Inc, Victory Square Technologies, and Carbon Engineering.
Silicon Valley Bank (SVB), a U.S. bank that funds tech startups, has hired Caterina Papadakos as the bank's director of technology banking for Western Canada. "Papadakos will be based in Vancouver and responsible for the development of new business relationships as well as management of the current client portfolio. The new role comes as part of SVBs expansion to Vancouver," reports Isabelle Kirkwood in Betakit.
Vancouver's Shahrzad Rafati regains control of BroadbandTV through $172m IPO on the TSX. From Business in Vancouver:
"It's a very proud moment for all of us at BBTV. Few companies get to experience what we're experiencing now," Shahrzad Rafati, CEO of both BBTV and BroadbandTV, told BIV. She now owns 34% of BBTV's equity shares and has 83% of its voting power, giving her effective control over the direction of BroadbandTV, the company she founded in 2005.
EA Is Being Sued In Canada Over Loot Boxes. Interesting yes, but the best part of this article is the writer's reference to a "Vancouver-based blog BusinessInVancouver."
BC Tech's 2020/21 Board of Directors features local heavy-hitters from Amazon, Microsoft, EA, Vancity, and other major firms.
James Raymond, senior manager of research at the Vancouver Economic Commission, shared the latest Vancouver Economy Report October 2020, explaining:
For the first time ever, through our work with StatsCan on a pilot project, we've managed to obtain employment numbers outside census years for the city of Vancouver (vs Metro), as well as reporting on some newly created business closure data, to try and better understand the impacts of COVID. Alongside this, we've got the latest news and stats on a sector that has bounced back incredibly well – film & TV; plus features on new emerging sectors (VR&AR, Circular Economy) and an explainer on GDP and what we could replace it with.
TELUS announced a global agreement with Calm, an award-winning mental fitness app, to bring sleep, meditation, and relaxation content into the homes of Optik TV and Pik TV customers, through the TELUS Healthy Living Network. Per Techouver:
This collaboration is the first of its kind for Calm and will enable TELUS to provide mental health resources to Canadians of all ages as they deal with the stresses brought on by life during the COVID-19 pandemic. The content, which is free for all Optik TV and Pik TV subscribers, includes guided meditations, breathing exercises, and Calm's Sleep StoriesTM, bedtime stories for grown ups.
---
ICYMI
B.C.'s new $500 million strategic investment fund
"Be awesome to each other": Mobify musings and memories
Who is the City of Vancouver's new CTO, Catherine Chick?
Great 8: The top Vancouver VC-backed digital health companies right now
---
+
Jessie Adcock's LinkedIn 'rules of engagement' are the best we've seen
The 7 Sectors Pushing BC to Lead Canada's Green Recovery
($) What the NDP's election victory means for B.C.'s innovation economy
10 companies hiring for over 130 jobs in November
B.C. tech tapped for consumer behaviour data
Vancouver fintech Lendesk acquires fellow mortgage player Finmo
B.C. firms cash in on increased appetite for tech IPOs
This anonymous Instagram account is reviewing COVID-19 safety measures at B.C. establishments
How Vessi Used AR & Snapchat to Design a New Retail Experience
Cadillac Fairview's use of facial-recognition tech at malls, including in Metro Vancouver, violated privacy laws: report
---
Q&A
Martha Switzer of Vancouver's Sprout Wellness: 5 Ways That Businesses Can Help Promote The Mental Wellness Of Their Employees
---
Ideas and opinions
"What we are witnessing is a permanent transformation in how we deliver legal services." — Clio CEO Jack Newton speaking to Axios.
Karn Manhas, founder and CEO of Terramera, writing in Forbes: Our Food Is At Risk: How Simple Farming Practices And Technology Can Help Combat A 'Plant Pandemic'
Ryan Wong, CEO of Visier, writing in Forbes: Businesses Need To Start Taking Human Capital More Seriously
Boris Wertz, founder and partner with Version One Ventures, writing on his firm's blog: Why we look for mission-driven founders
Ryan Holmes, who needs to get his Inc. byline updated, writes: The 3 Work-From-Home Perks Employees Want Most
Chloe Morrow, vice president, head of operations, EAX at Electonic Arts, writing on LinkedIn: 5 ways COVID-19 has made me a better leader
---
The Vancouver User Experience Awards are November 26, 2020
The Vancouver User Experience Awards is an opportunity for growing startups, freelance practitioners, agencies, and user-centric enterprises to showcase their work and get recognized for the incredible experiences they create every day. Tickets for this year's virtual Awards Gala are now available for the Nov 26 event. Stay tuned for an exciting speaker announcement.
---
Lastly
Should your clients and colleagues be reading this? Please forward it to them.
Get updates throughout the week on Twitter: @vantechjournal or @notionport
Reply to say hello or send me tips.