Sunday Briefing | #115
"At Mobify you can write in any programming language that you want... as long as it's Python." - Mobify co-founder and CTO, John Boxall in 2015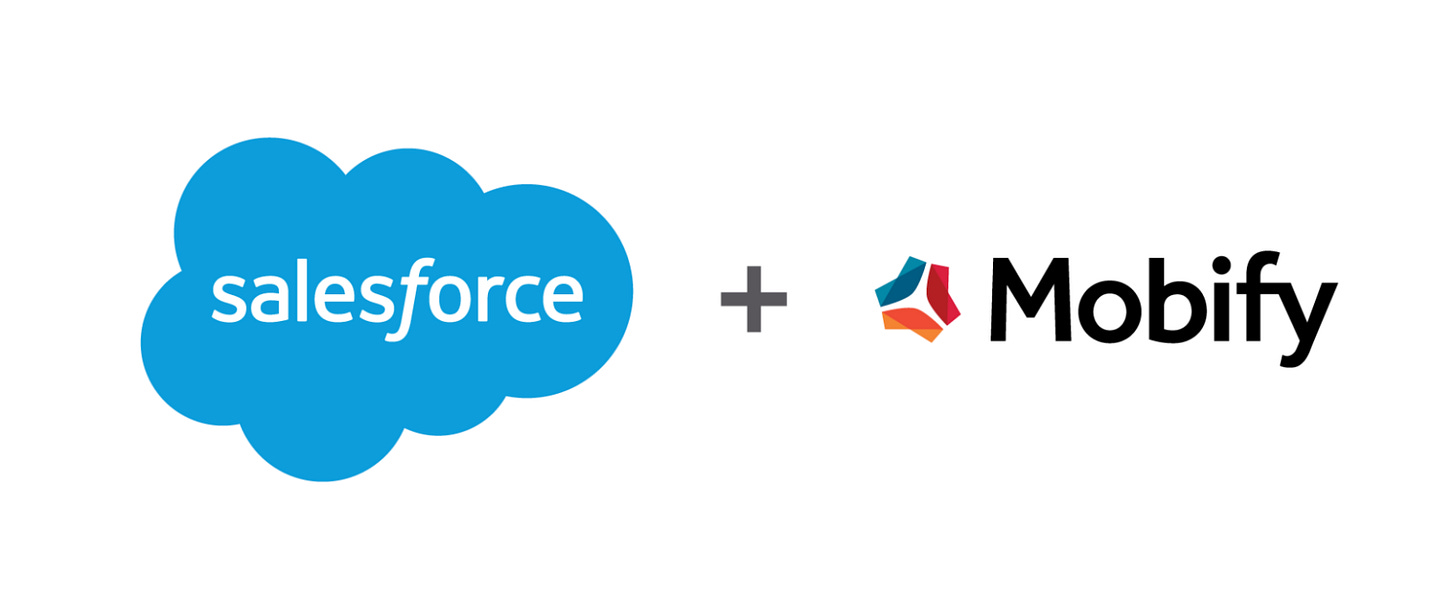 The 

Vancouver Tech Journal

 brings you news, insight, opinions, and the lesser-known stories from Vancouver's innovation ecosystem. It
is written by 
William Johnson
, an independent writer, communications advisor, and consultant based in Vancouver, B.C.
---
Journal Entries
09/28/20—B.C.'s new $500 million strategic investment fund. Did anyone else miss this massive news?
09/29/20—Great 8: The top Vancouver VC-backed digital health companies right now. These are the leading companies in the provider, patient, life science R&D and payer & public health categories.
09/30/20—Who is the City of Vancouver's new CTO, Catherine Chick? An extremely brief summary that definitely doesn't do her justice.
10/01/20—"Be awesome to each other": Mobify musings and memories. My notes on a company that featured early and often in my Vancouver tech adventure.
---
Vancouver's Thinkific announced that it raised $22 million from Rhino Ventures. Techcrunch and the Globe & Mail first reported the news. Thinkific CEO Greg Smith also posted a more personal update on his LinkedIn, saying:
When I think about where Thinkific will be in 5 or 10 years, the vision is clear: We want to help one million knowledge entrepreneurs grow successful businesses. Why is this important? It's because we believe education is the most powerful force for positive change in the world –– and when you couple education with business, you give it rocket fuel to make real change happen.
---
Sean Silcoff reported that BroadbandTV is aiming to raise $170-million in an IPO led by Canaccord Genuity and Scotia Capital. The funding would be used to "buy out Luxembourgbased RTL Group SA, a publicly traded unit of Bertelsmann and owner of 51 per cent of BroadbandTV."
---
At Northern Arena's first-ever Annual Canadian Game Awards (CGAs), Vancouver studios cleaned up, winning 7 of 19 possible awards. CGA handed out the Studio of the Year award to Vancouver-based Klei Entertainment, the studio is responsible for games like Don't Starve, Mark of the Ninja, Griftlands and more.
Related: "Vancouver's Independent Gaming Studios Among Canada's Top Growing Companies." Techcouver reports:
Vancouver's gaming ecosystem is thriving and four independent gaming studios are driving that growth. [East Side Games, LBC Studios, Blackbird Interactive, and A Thinking Ape] were responsible for a combined $100+ million in revenue last year and employ over 500.
---
Vancouver-based software startup Unbounce has launched Pay Up for Progress, a new initiative that urges Canadian business leaders to prioritize gender pay parity or equitable pay for men and women within their organizations. Explains Leslie Collin, vice president of people and culture at Unbounce, to Betakit:
Having navigated this complex process ourselves and found a pay gap that we were able to close, we understand how daunting this work can be. It's especially difficult for small and medium-sized businesses, which have limited resources and don't know where to start. Pay Up for Progress is our way of sharing what we've learned and giving our peers a roadmap to take those first steps and ultimately achieve and sustain gender pay parity.
Firms like Traction on Demand, Allocadia, Kiite, Klipfolio, Beanworks, and Thinkific have pledged early support.
---
Vancouver's mimik Technology, Inc. and 15 other startups selected to join the 5G Open Innovation Lab. The lab was launched earlier this year with the strategic and financial support of founding partners Intel, NASA and T-Mobile. It brings together "startups aimed at improving 5G network performance, reducing latency, and enabling application innovation in hardware and software platforms in the cloud."
---
Vancouver's Appnovation, a software startup that develops digital solutions and strategies focused on user experience for businesses, raised $11.6 million in equity financing. Per BetaKit's Isabelle Kirkwood:
The round was raised from previous investors, the Canadian Business Growth Fund (CBGF) and United Kingdom-based Business Growth Fund (BGF), and new investor Export Development Canada (EDC) through its investment matching program. Appnovation will use the proceeds from this investment to continue its global expansion and growth strategy, which includes scaling Appnovation's teams globally, as well as potential acquisitions.
---
Metro Vancouver's public transit information will soon be displayed as a mobility option on the Lyft app. The ridehailing giant's new in-app feature provides riders with the ability to see the time, route, and price information for TransLink's services, including upcoming departures for buses, SkyTrain, and SeaBus. Says Peter Lukomskyj, general manager for Lyft in BC:
As a transportation network, we want to help riders choose the route and transportation mode that is best for them. By adding the transit feature and making it easier for riders to make these choices, we're bringing our mission to life — improving people's lives with the best transportation
---
Significant digits
250,000—Accounts with data exposed in a ransomware attack on SFU.
16,300—Jobs in B.C.'s cleantech sector at 290 companies that generate $2.4 billion in revenues.
11—Mentions of "clean"—as in clean tech/growth—in the federal Speech from the Throne.
---
+
Vancouver-founded Vision Critical sheds name, rebrands as Alida
B.C. crypto exchange volunteers to be regulated, setting precedent
Vancouver startup Olive raises $1m as it cuts costs for other businesses
Once again, no B.C. companies make LinkedIn list of top Canadian startups
Want to get main streets back up and running? Start with good data
Vancouver startup brings big-data twist to craft of wine, winning accolade for co-founder
B.C. 2.0.: Retailers try reinventing themselves to survive the COVID-19 pandemic
Netflix to launch major production hub in Metro Vancouver
The rise and fall of Vancouver stock promoter David Sidoo
The latest in AI technology at IDS Vancouver
SFU engineers developing a 3D-printed mechanical ventilator
These Vancouver companies are currently hiring in October
Vancouver proptech company Operto announces Smart Stay tech partnership with Avantio
Burnaby startup becomes the first in Canada to receive N95 authorization
---
Ideas and opinions
Jillian Stead and Jeffrey Ferrier, director and vice president, respectively, at NATIONAL PR, writing on their agency's blog: How digital will play a key role in B.C.'s COVID-19 campaign
Karn Manhas, founder and CEO of Terramera, writing in Bay Street Bull: Is Agriculture The Way Out Of Canada's COVID-19 Recession?
Ryan Wong, CEO of Visier, writing at Fast Company: The biggest mistake you can make in a crisis? Letting go of young team members
Paulina Cameron, CEO of Forum for Women Entrepreneurs, writing at Techcouver: Access To Information Is Access To Capital For Women In Business
Pete Molenaar, head of commercial banking, Western Canada, at HSBC, writing at Business in Vancouver: How businesses in Western Canada can stay resilient through times of crisis
Canada's next Shopify?
---
Digital engagement
This Thursday, October 8th: Technology Defining the Future of Work with executives from League, Microsoft, Fiverr, and Prudential. Join BrainStation for a discussion with global technology leaders about the marketing, analytics, and collaboration tools they're excited about and their predictions for the future of work as we head into 2021.
---
October 14, 2020: SUBMIT YOUR UX WORK: Vancouver User Experience Awards. The Vancouver User Experience Awards is an opportunity for growing startups, freelance practitioners, agencies, and user-centric enterprises to showcase their work and get recognized for the incredible experiences they create every day. The deadline to submit is October 14, 2020 at 11:59PM PDT.
---
Lastly
Should your clients and colleagues be reading this? Please forward it to them.
Get updates throughout the week on Twitter: @vantechjournal.
Reply to say hello or send me tips.