Sunday Briefing | #113
"I knew that I needed a different future, and a life where I could make a difference, and where equal was equal." - Shahrzad Rafati, founder and CEO at BroadbandTV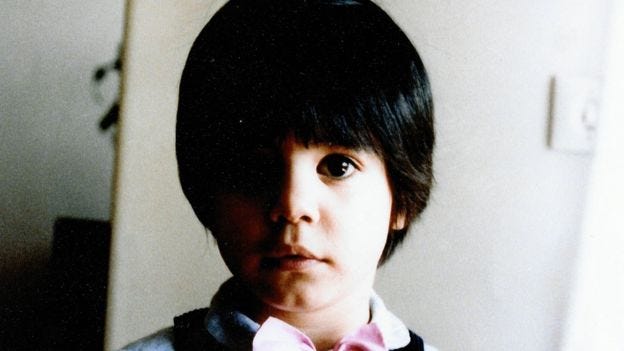 The 

Vancouver Tech Journal

 brings you news, insight, opinions, and the lesser-known stories from Vancouver's innovation ecosystem. This is The Sunday Briefing. Enjoy.
---
I couldn't communicate what I wanted to say [when I arrived], and I think that was probably the biggest challenge. But I was determined to make a success out of my life.
---
Salesforce.com Inc. has signed a definitive
agreement to acquire Mobify
following a multiyear partnership between the two companies
From Mobify's announcement:
Mobify will provide Salesforce Commerce Cloud with a modern storefront solution that will allow brands to customize their commerce experiences faster and more frequently, deliver an enhanced shopping experience across any channel, and further increase conversion and revenue to drive success in the digital-first economy.
---
The annual list spotlights the fastest-growing startups in fintech.
Trulioo was also named to the CNBC's Disruptor 50 list of the world's most innovative companies and recognized by the World Economic Forum this year. Instant Financial, which also has offices in Atlanta and Montreal, closed a $14.3-million Series A financing round in 2018.
---
Says Alex Dagg, the senior policy director for the Northeast U.S. and Canada at Airbnb:
With Vancouver continuing to re-open, we're helping to usher in the safe return of travel to this wonderful city by shining a light on the many places to see and things to do. We're also excited to promote the important economic impact driven by hosting on Airbnb.
---
Working with a group of scientists at the University of British Columbia (UBC), Canadian-Iranian designer Roya Aghighi has invented a living, biodegradable fabric named 
Biogarmentry
Made from algae, the biofabricated textile photosynthesizes, which purifies the air around it, reports CNN Style.
---
Amazon donated $10,000
towards the purchase of equipment
, such as laptop computers and graphics tablets, for students in Simon Fraser University's Indigenous University Preparation Program (IUPP)
Says Mar-y-Paz Rivera, the program's associate director:
It's essential that Indigenous learners have support and access to the technology that they need to succeed and thrive in their post-secondary journey. Amazon's donation will help our students, and facilitate our innovative virtual teaching and learning methods by providing affordable technology. These methods will also open new pathways for Indigenous students who might want to start their post-secondary journey in their home communities and eventually continue their studies at any of SFU campuses.
---
Five Canadian startups
are among the 12 chosen to participate in Google for Startup's first Women Founders accelerator cohort
The only one from Vancouver is Zennea Technologies. The startup has developed a medical device for chronic snoring and mild obstructive sleep apnea (OSA). It is aiming to be the first such clinically-proven device.
---
Two Vancouver exchanges — Einstein Exchange and QuadrigaCX— noted for questionable practices and shutting down…
---
"In the wake of an initial public offering last month that tripled its value to $4 billion, Berkeley Lights Inc. is facing a widening legal battle with a rival over patents covering technology being used to develop antibodies against Covid-19."
That rival? Vancouver's Abcellera.
---
A profile of Juggy Sihota: The TELUS VP of Consumer Health has had a busy pandemic — but it's not the first time in her career she's had to be resilient
My love of technology comes from my father who, as an immigrant working in a lumber mill, never got to realize his dreams in terms of his career, but whose hobbies always revolved around tech.
---
Developed by Vancouer's

Murat Ayfer

, "This

Philosopher AI

has its own existential questions to answer"
The system provides musings on subjects that have plagued humanity since its inception. You can ask it about a topic that's filling you with existential angst. It then uses OpenAI's GPT-3 text generator to analyze your text and spit back a life-affirming/soul-destroying response.
---
+
Vancouver's Design Connection To Elon Musk's Neuralink
How HR is tapping VR as pandemic reshapes workplace
The Vancouver company behind Hong Kong's contact-tracing success ($)
Vancouver's WELL Health Technologies shares soar 35% on U.S. expansion, Li Ka-shing investment
This accelerator wants British Columbia to create a cleantech cluster by 2030
Telus buys family-owned Price's Alarms as it expands security services
Forget Shopify: Consider This Vancouver Tech Beast Instead
B.C. 2.0.: Will the work from home trend sink Vancouver's office market?
---
Ideas and opinions
Caroline Carter Smith, cofounder and partner at CSuite Content, writing at Thrive Global: 5 Time-Saving Hacks To Balance Parenting And Running A Business During The Crisis
Kathleen Kaulins, director of investments at Vistara Capital Partners, writing on her firm's blog: Customer Experience: The New Battleground for Revenue – Why We Invested in Vision Critical
Ian Cook, vice president of people analytics at Visier, writing at Tech HR Series: Using Data to Ensure D&I Doesn't Take a Hit During COVID-19
Sue Paish, CEO at the Digital Technology Supercluster, writing on LinkedIn: Return to economic prosperity: how B.C. and Canada can lead the way in data and privacy
Annika Lewis, an investor with Vanedge Capital, writing on Medium: Snowflake S-1 Preview
---
Questions and answers
Meet the Company that's Accelerating AI-Adtech: An interview with DGTL Holding's Founder and Executive VP for Corporate Development, John Belfontaine.
Meet the Launch Team: Katreena Tecson: Get to know Launch Academy's newest Project Coordinator.
---
Vote
Vote for your favourite startup to win the 2020 $10,000 People's Choice Award in the 20th Annual New Ventures BC Competition, presented by Innovate BC.
Not Vancouver
Facebook, The PR Firm—What happens when PR eats the world?
Not tech
The Unraveling of America—UBC Anthropologist Wade Davis on how COVID-19 signals the end of the American era
A QUESTION FOR YOU:
I find these emails are meatier if I wait two weeks to send them. What do you think? Do you prefer weekly or bi-weekly? If you don't respond, your answer is bi-weekly.
Lastly
Should your clients and colleagues be reading this? Please forward it to them.
Get updates throughout the week on Twitter: @vantechjournal.
Reply to say hello or send me tips.