Hon. Michelle Mungall, newly-named B.C. innovation minister, toured Vancouver tech companies (PHOTOS)
Mungall posted photos on Twitter from stops at five prominent organizations in Vancouver's tech scene.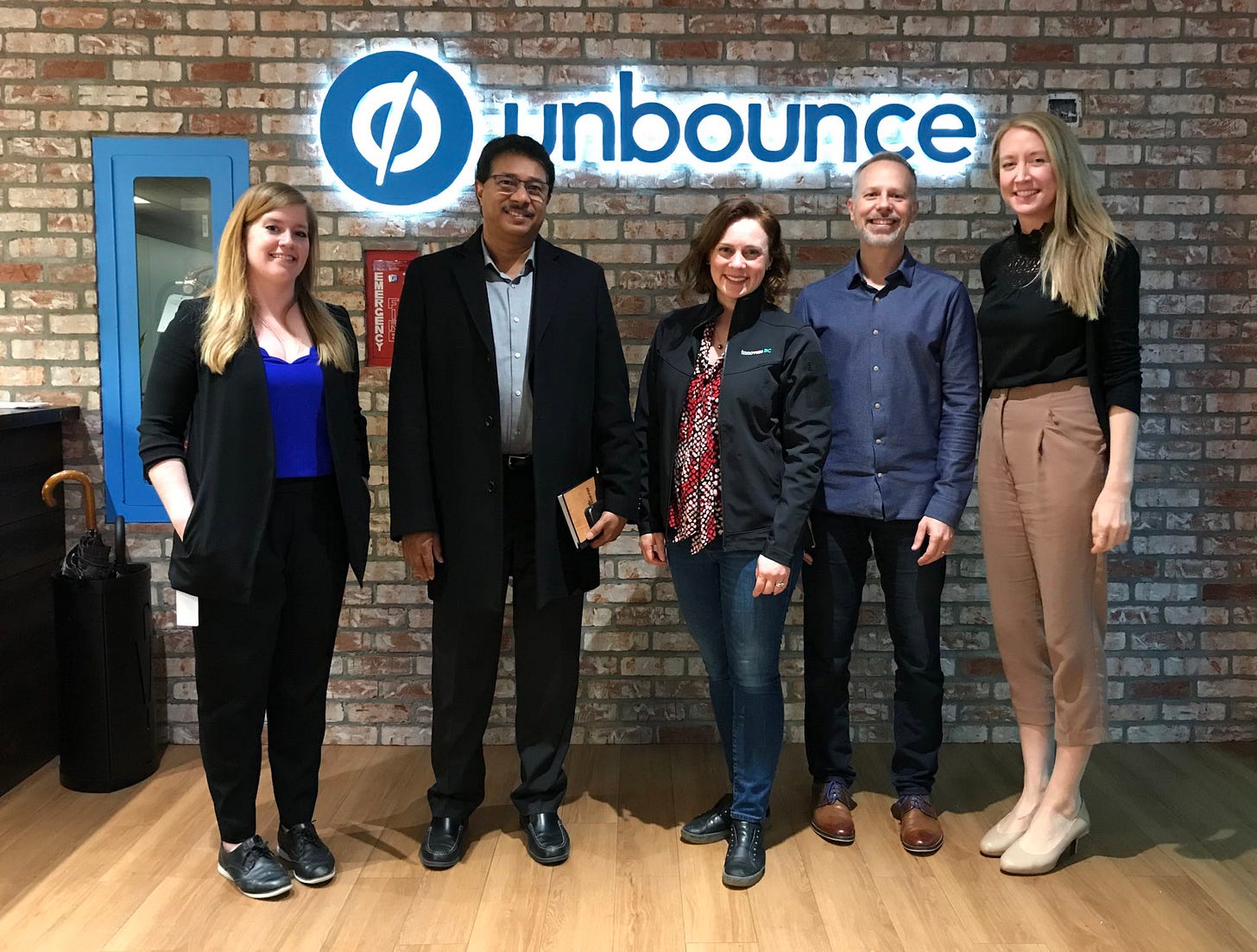 The Honourable Michelle Mungall, newly-named Minister of Jobs, Economic Development and Competitiveness, was in town on Friday to tour a slate of prominent Vancouver tech companies, according to tweets posted to the politician's Twitter account. She kicked off her tour with a stop at Crown Agency Innovate BC.
She then made her way to MetaOptima, a medtech firm that develops advanced dermatology and skin cancer imaging and management software. MetaOptima was recently announced as participants with the Digital Technology Supercluster's Dermatology Point‐of‐Care Intelligent Imaging Network project (with Providence Healthcare, Telus, Change Healthcare, Care Team and the University of Victoria). Last year, the firm announced a CAD$8.6M financing round.
Next on the tour was VentureLabs, a world-class business accelerator for science and technology companies. VentureLabs has been recognized as a top North American accelerator by UBI Global.
Next was Terramera, an up and coming cleantech startup that leverages tech to increase farm productivity and reduce pesticide use. Last year, Terramera was recognized as LifeSciences Company of the Year by LifeSciences BC, and they recently raised CAD$63.9 million Series B round.
The final stop was Unbounce, a leading marketing software company with around 16,000 customers world-wide. They're impressively about 200 employees strong, and what's more, 50% of them identify as female.