Covalent partners with Coinbase to launch blockchain network
The union allows Coinbase to look beyond currency exchange and towards decentralized finance, gaming, and social media.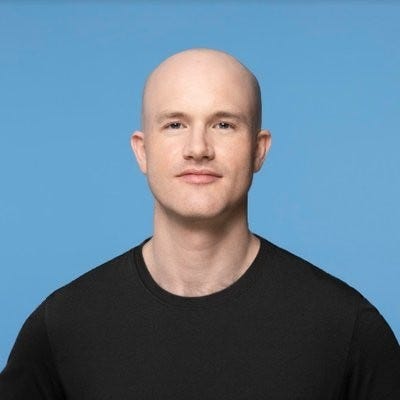 Coinbase — the multi-billion dollar platform that allows for the buying, selling, and trading of cryptocurrencies — launched its Base blockchain today in partnership with Vancouver-based blockchain venture Covalent. Coinbase, a publicly-traded firm, is best known as a cryptocurrency wallet and trading platform. However, this launch marks an effort for the company to not only operate the financial holdings of the Web3 ecosystem, but also provide the foundations for development of decentralized finance, gaming, social media, and other applications (dApps) in Web3 through its Base blockchain. Covalent will provide the data infrastructure for the new project.
Building in Web3: dApps are largely built on the Ethereum blockchain, powered by its cryptocurrency, Ether (ETH). Ethereum's growing popularity has led to high transaction costs and slow processing times, disincentivizing developers from building on its blockchain. Base is working around Ethereum's limitations by operating as a layer-two blockchain network. 
How does it work? Ethereum is considered a layer-one network, serving as infrastructure for applications and other networks to build on top. Base is considered a layer-two network, which performs operations outside of the main layer-one network. Building on Base avoids high costs and slow processing times, while still ensuring decentralization and open-source processes by posting data onto the original, layer-one network. 
New developers: Coinbase currently has over 108 million users and holds over $100 billion in assets. The launch of Base opens up the Coinbase ecosystem to developers, effectively capitalizing on foundations of the cryptoeconomy. 
Vancouver's Covalent as data partner: Covalent, which offers an infrastructure solution to share multi-chain data, has prior experience supporting other layer-two solutions such as Polygon.
"We are thrilled to support the testnet launch of Base, a leader in the cryptocurrency space," said Covalent CEO, Ganesh Swami. "This collaboration is a testament to our commitment to providing our customers with the most comprehensive and accurate data possible, and we look forward to contributing our resources and expertise in the development of this groundbreaking new project that will benefit the entire crypto community."
The partnership allows Covalent to support the "testnet" launch of Base, which is akin to a developer's playground, where builders can experiment on the new network without risk to the cryptocurrency or main blockchain.
---
Vancouver's Web3 ecosystem news in your inbox, first. Subscribe or become a member: