Vancouver Tech Journal | #88
QOTW: "We need to be brash and aggressive in a way that perhaps our province hasn't been before because of the speed at which an industry like this is moving." - Steve Lowry, exec director of AInBC
The Vancouver Tech Journal spotlights the city's most important technology news and business stories. This is the Sunday Briefing. Enjoy.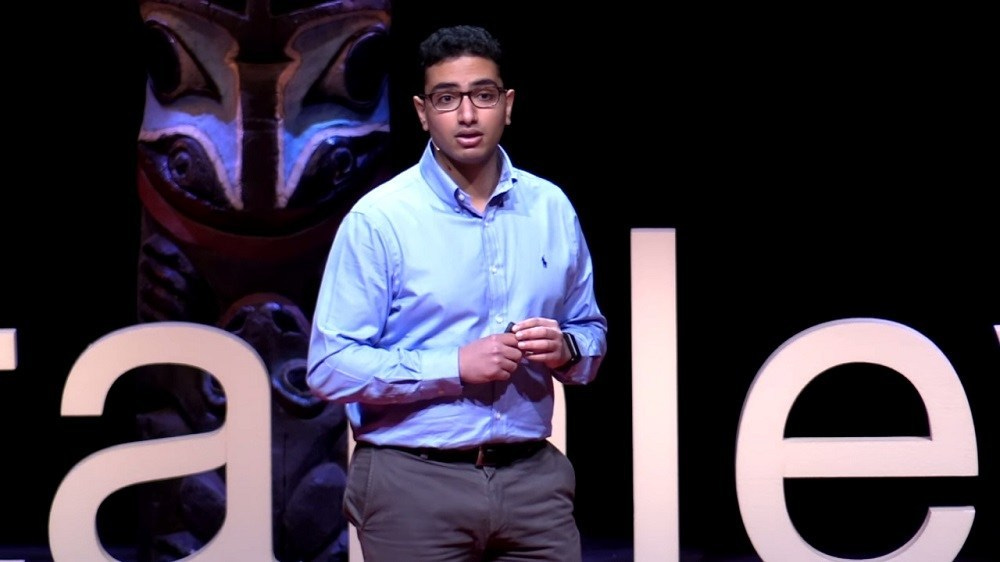 NEWS
Vancouver's Aspect Biosystems, a biotechnology company that conducts 3D bioprinting of human tissues, has raised $26 million CAD ($20 million USD) for its Series A round of funding. The new capital marks the largest-ever round of venture-backed funding for a medical bioprinting company, globally. The round was led by Radical Ventures, the Toronto-based VC firm launched in May by Vector Institute and Layer 6 founders, which focuses on investing in deep tech. The Series A also saw participation from existing investors Pangea Ventures and Pallasite Ventures, as well as first-time investor Rhino Ventures. /more
"We need to be brash and aggressive in a way that perhaps our province hasn't been before because of the speed at which an industry like this is moving," said Steve Lowry, executive director of the Artificial Intelligence Network of BC, speaking of the global AI industry. Through AInBC, Lowry is working with public and private partners, including 150 companies, to turn B.C. into a global hub for artificial intelligence by 2022. /more
"It really seems like Vancouver's Grimes is pregnant with Elon Musk's baby," reports the Vancouver Sun. But who knows. More interestingly, Tesla invites hackers to find flaws for prizes at the CanSecWest conference in Vancouver next month. /more
2020 applications are now open for BC Tech Association's Technology Impact Awards. There are 11 categories, which means this year they may break the record for the longest awards show ever. /more
Vancouver-based FinTech startup Lendesk has launched a mobile application aimed at providing mortgage industry professionals with on-the-go access to rate and policy information. Per BetaKit:
The app, called Lendesk Spotlight, aggregates over 3,500 policies and qualifying guidelines to help brokers find the best lender and product for their clients. The app will include some of Lendesk's core desktop services, including its product pricing engine called Spotlight Search, in addition to point-of-sale features.
Last year, a majority stake of Lendesk was acquired by Rock Holdings, the parent company of Quicken Loans. /more
UBC alumna Tracey McVicar was supposed to be a dentist; now, McVicar is a Partner at CAI Capital Partners, a Vancouver-based private equity firm that partners with founder-owned businesses in the Canadian lower middle market. She says she's passionate about working with founders of companies because of their openness to receiving advice.
Being in a partnership with a firm like ours, we bring something they truly don't have – it's experience and advice, in addition to money. Once you've got the product down, customer service down, and all the building blocks of your actual operating business in place, you turn to the balance sheet to grow your business beyond your own experience as a founder.
Read this micro-profile of her on the UBC Sauder blog. /more
Not all options have been explored to tackle tech talent shortage, says Kathy Enros, VP of talent for Vancouver-based software firm Galvanize. "We realized that in the past our job postings were written very male-dominated. There are certain words that are known to resonate more with males. Strong words like 'take charge leadership' that actually can scare females away from roles. So we've tried to balance the language in our job postings to attract more females," she explains. /more
TIMIA Capital recently shared a successful case study of their "frictionless SaaS financing" model with the announcement that their $2 million financing for Vancouver's BasicGov Systems has been paid out. Over the last 9 months BasicGov has paid TIMIA $2.8 million in a combination of return of principal, interest and early redemption payments. The buyout of this financing will generate a $400,000 gain for TIMIA. "Over the past 5 years we've designed and developed a scalable fintech platform to identify and invest in exciting and growing software companies like BasicGov," said Mike Walkinshaw, CEO of TIMIA. /more
SFU names Joy Johnson as its 10th president and vice-chancellor. Johnson, SFU's current vice-president, research and international, takes office on September 1, 2020. She succeeds professor Andrew Petter, who completes his term on August 31 after a decade of distinguished service. Under Joy's leadership, SFU's research income has grown from $103 million in 2014 to $161 million today, making it the fastest growing research income of any university in Canada. /more
Kirk LaPointe has been appointed publisher of Business in Vancouver Media Group and will retain his role as editor-in-chief of Business in Vancouver. Some people would argue that combing these roles goes against tradition… e.g. former editor of Slate Jacob Weisberg: "They're not just different jobs — they're in conflict in a lot of different ways. The person who's in charge of the business has a very different mindset — you're trying to bring in business and make friends. In one case you're working for the readers and in the other case you're working for the advertiser." /more
---
ARCHIVES
January 12, 2009: 

Elevator Pitch: Indochino has designs on the tailoring industry

. "

Does Savile Row needs disrupting? The guys behind Indochino think so, devising an web-based tailoring service that will deliver a bespoke suit to you in two weeks," writes The 

Guardian'

s Jemima Kiss. "What's the most important piece of software or web tool that you use each day?" asked Kiss in the piece. "Skype," responded co-founder Kyle Vucko.
---
IDEAS
I recently launched Arbitrary Insights, a weekly series spotlighting somewhat random, but mostly valuable business and life insights from the most recent books that I've read. These are not book reports or summaries; they're just the things I highlighted, underlined, starred and revisited. New posts will be published Wednesday mornings. You can now read No. 1 | Arbitrary Insights from… What You Do Is Who You Are by Ben Horowitz
Robert Lewis, founder and editor of Techcouver, writing on his site: 10 Homegrown B.C. Startups to Watch in 2020
Boris Mann, co-founder and CEO of FISSION, started a new series called Founder Notes, where he "shares links and highlights of a discussion with a founder as they talk about their business." His first: Tam Kbeili at CodeCast
Daryl Louie, CEO of AntiSocial Media Solutions, writing on LinkedIn: Disconnecting to Connect
Jill Tipping, CEO of the BC Tech Association, writing on Techcouver: 2020 Predictions for BC's Tech Community
Kathy Enros, VP of talent at Galvanize, writing on Techcouver: What's Next for Vancouver's Tech Industry in 2020
Gordon Patrick Newell, executive coach at Bond & Bourne Leadership, writing on LinkedIn: Your weak leadership moments are a disaster to your company's long-term mission and culture. True?
Ryan Holmes, CEO of Hootsuite, writing at The Helm: 5 Counterintuitive Demo Lessons From Elon Musk
---
EVENTS
January 22: BIV's Tech Migration panel explores the challenges and opportunities ahead as the ongoing tech migration morphs our economy, featuring Ray Walia, Raghwa Gopal and Ilya Brotzky. Register and get a discounted rate using promo code BIVTALKS2020. /go
January 30: Catherine Dahl, founder and CEO of Beanworks, in conversation with Hayley Woodin of Business in Vancouver. /go
February 3: Ryan Holmes, CEO of Hootsuite is speaking at TechVancouver. Get your ticket before the event sells out. Seriously, this $25 event will sell-out. /go
---
LASTLY
Should your colleagues be reading this too? Forward it to them.
Follow along on Twitter: @vantechjournal / @notionport.
Reply with tips for next week.