The Sunday Briefing | #86
QOTW: "We are far too late in the game to avoid the worst of potential climate change perils through harm reduction alone. We need to foster solutions." - Karn Manhas, Founder & CEO at Terramera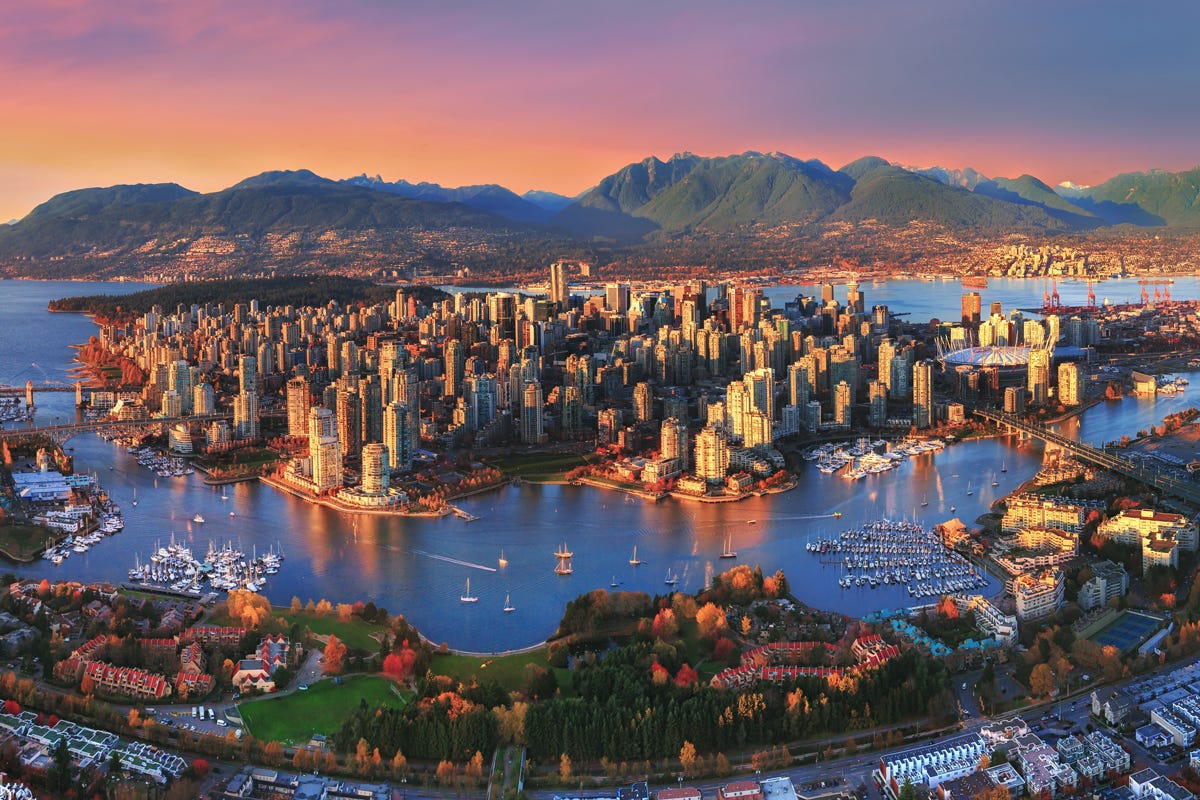 The Vancouver Tech Journal spotlights the city's most important technology news and business stories. This is the Sunday Briefing. Enjoy.
---
NEWS
"Those who have been following Vancouver's tech scene know that the picturesque West Coast city has gradually become a tech hotbed, and 2019 was another banner year," states BrainStation in their essential read: 2019: Vancouver Year in Review. Read it to revisit the most important trends and stories from a busy 2019 in Vancouver tech. /more
The Daily Mail—yes, that one—covered a major accomplishment by B.C.'s Harbour Air Seaplanes: the first commercial flight of an electric plane. Harbour Air conducted a short flight over the Fraser River near YVR. The company flew a six-person DHC-2 de Havilland Beaver with a 750-horsepower electric propulsion system designed by magniX, an engineering firm that specializes in electrical aeronautics. "Today, we made history," Harbour's Greg McDougall, who also piloted the flight, said in a statement. /more
Vancouver-based venture firm Vistara Capital Partners, which focuses on growth debt and growth equity, has closed its Vistara Technology Growth Fund III LP, reaching its final close of $150 million CAD ($115 million USD). Per BetaKit: This follows the fund's second close of $75 million USD in July of this year. To support the fund, Vistara plans to open a Toronto office in 2020. /more
Vancouver-based Form has added heart-rate monitoring to its $200 augmented reality goggles that let athletic swimmers track their lap-swimming data. Form is led by Dan Eisenhardt, who previously founded Recon Instruments, which was acquired by Intel in 2015 for $175M. /more
Lululemon COO and EVP international Stuart Haselden is departing to become CEO of luggage company Away. Haselden, who previously held positions at J. Crew and Saks, will take up his new post on January 13, 2020. /more
Local EdTech startup Riipen, a platform that enables students at postsecondary institutions to connect with real-world projects from companies, announced this week it has secured a $5 million CAD investment. The funds come from impact investors Reach Capital, Strada Education Network, SEI Ventures, EduLab Capital Partners, Entangled Group, Atrium, and Arizona State University (ASU) ScaleU. /more
Vancouver-based Blinkloader, which has developed an image optimization tool, has been acquired by US-based content delivery platform, Uploadcare. Blinkloader, which aims to reduce CDN traffic and streamlines content delivery for developers and enterprises, was bootstrapped by a team of three web engineers to help websites and content providers perform faster and immediately reduce page-loading times. /more
Reporter Stephanie Wood spotlights Foresight Cleantech Accelerator Centre CEO Jeanette Jackson in the National Observer. Jackson is leading the charge to build B.C.'s cleantech cluster. "The global clean-tech market is expected to reach $1 trillion very quickly," Jackson said. "If B.C. does a good job, we would definitely, in terms of market share, be able to capture a decent percentage of that." /more
Digital shop Invoke worked with 125-plus-years-old Vancouver Club to develop a robust platform that transforms decades of personalized member service knowledge into an instantly accessible digital tool that helps staff serve guests better. The project/platform was dubbed Project Laura—named for a long-time employee with a gift for knowing all the details and preferences about everyone at The Club. /more
iQ Office Suites Holdings Inc., a WeWork competitor at 1055 West Georgia Street in Vancouver, has an impressive client roster that includes Chinese e-commerce giant Alibaba, banks CIBC and RBC and Labatt Brewing Co. Ltd., among others. "Most of our companies are already profitable," according to CEO Kane Willmott said, noting that iQ itself has also been successful, turning a profit since it began. /more
Lyft unveils ride-hailing prices for Metro Vancouver passengers. We'll pay at least $5 every time we jump inside a vehicle. Also hopefully the fact that they released these numbers means that their launch is very soon. "Lyft is sharing its rider pricing so Metro Vancouverites can get a better understanding of what they can expect when service begins," Lyft said in a statement to Business in Vancouver. /more
With 611 nominations submitted, Small Business BC just released the top 10 semi-finalists for eight different categories in their annual awards. Apollo Exchange and Advanced Quality Systems are among the Best Innovation nominees. /more
---
IDEAS
Boris Wertz, partner of Version One Ventures, writing on his blog: What's your best productivity hack?
Vancouver journalist Adrienne Tanner writing at The Globe and Mail: Vancouver can't let privacy concerns for Sidewalk Labs projects fall through the cracks
Casey Newton and Zoe Schiffer writing at The Verge that "There's no such thing as a neutral platform, continued": The Away scandal is a moment of reckoning for Slack
A history lesson from Hussein Hallak, founder at Next Decentrum, on Medium: The rise of the paper Google
Vaclav Vincalek, president of PCIS, writing on LinkedIn: Why a CEO or investor would hire a virtual CTO
Gordon Patrick Newell, executive coach at Bond & Bourne Leadership, writing on LinkedIn: Release your inner elephant
Karn Manhas, CEO at Terramera, writing on LinkedIn: The Canadian solution to climate change — that no one's talking about
---
CAUSE CÉLÈBRE
"When we think about Indigenous Peoples' advancement, whether it's in the economy or the advancement of our language or our jurisdiction over education and health, technology's an underpinning to all of those," said Denise Williams, the CEO of the First Nations Technology Council. The Tyee's Katie Hyslop delves deep into, among other issues, the fact that "the majority of people living in First Nations communities lack access to what the CRTC has defined as a basic level of [internet] service." /more
The Vancouver film animation and visual effects studio that won an Academy Award for its work on Life of Pi has closed its doors. CBC News obtained an email sent to staff at the Moving Picture Company (MPC) last Wednesday announcing the immediate closure of its Vancouver studio. At its peak in 2013, more than 800 artists worked out of the Vancouver studio. /more
---
LONG READ
From Joshua Rothman in The New Yorker:
How William Gibson Keeps His Science Fiction Real. Midway through his career, the inventor of "cyberspace" turned his attention to a strange new world: the present.
Little known fact about Gibson: He is a Vancouverite. Many mentions of the city in this lengthy profile, including Gibson asking the reporter:
Have you been to Vancouver's downtown east side? It's one of the poorest per-capita postal codes in the entire country, and it is absolutely brutal—well, brutal, Canadian style.
---
EVENTS
January 8: The Secret Weapon of Successful Founders: Mentors with Farhan Mohamed, Editor-in-Chief & Partner at Daily Hive, Angel Pui, Co-Founder and CMO of Discover Therapies, and Michelle Sklar, Entrepreneur in Residence at e@UBC. /go
---
LASTLY
Should your colleagues be reading this too? Forward it to them.
Follow along on Twitter: @vantechjournal / @notionport.
The Vancouver Tech Journal is now on holidays. The next edition of the Sunday Briefing will publish on Sunday, January 5, 2020