Vancouver Tech Journal | #68
Reports of Vancouver tech's rise have been greatly underestimated.
In this week's Sunday Briefing: Welcome to Silicon Vancouver; what Canada's cannabis industry can learn from Mark Twain; and the $115 billion opportunity for tech companies in B.C.'s construction industry. Enjoy.
---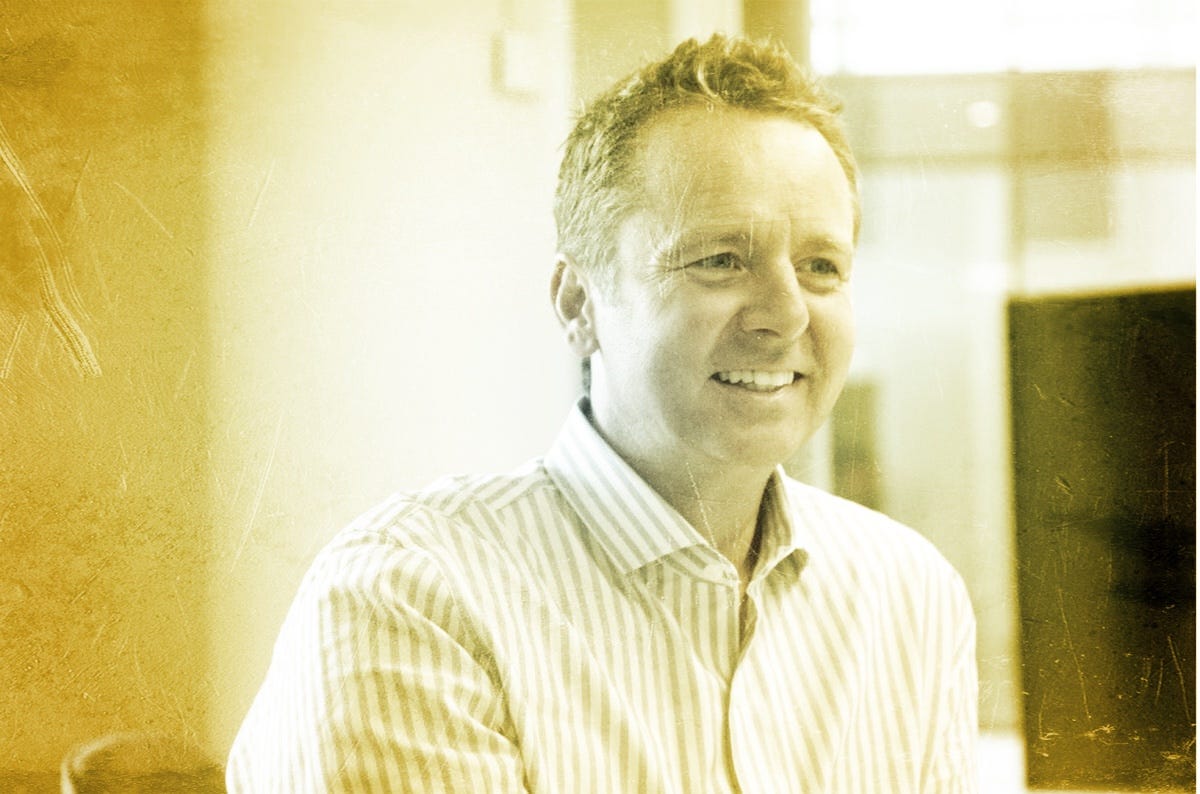 With companies like PostMates, Tile, Asana and Zenefits hiring in the city, Vancouver actually
is
becoming Silicon Valley North.
These companies could've chose any city. Tile CEO CJ Prober explained to the Georgia Straight's Kate Wilson that Montreal, Calgary, and Toronto were also vetted for what they could offer. But ultimately, Wilson writes:
Tile settled in Vancouver because of its rich talent base. The city's location was an added bonus for the company: operating on the same time zone and reachable by a direct two-and-a-half hour flight, Vancouver is the most accessible jump-off point for the Bay Area.  Add to that the city's cultural similarities to West Coast America—think left-leaning progressives with a love of nature—Prober was confident that setting up a second headquarters in the city was the strongest choice of the four. 
But seriously: Andy Pittman, VP of Talent Strategy at Mailchimp, told
Daily Hive
that there are currently five full-time employees at Mailchimp's first international office here in product and engineering.
Remember, Mailchimp acquired Vancouver-based LemonStand back in February. Pittman explains Mailchimp's growth plans like this:
We definitely plan to grow that office and have space for 20 to 30 people in the near term, but we're obviously starting small with five employees. We're listening to the market and community in Vancouver, and learning from them how we should show up.
As for former LemonStand CEO Danny Halarewich, he is now a Senior Product Manager at Mailchimp, leading the Vancouver team.
[Daily Hive]
---
ICYMI, the
2019 Technology Impact Awards
were announced last week, with biotech startup AbCellera taking home the Company of the Year—Scale Success award.
Who else won? Company of the Year (COTY)—Startup Success: Precision OS; COTY—Growth Success: Freshworks Studio; COTY—Anchor Success: Clio; Excellence in Global Export: Galvanize; Spirit of BC Tech—True Grit: LightIntegra Technology; Tech Culture of the Year: SAP Vancouver; Excellence in Technology Adoption: Newmont Goldcorp; Excellence in Technology Innovation: Novarc Technologies; Person of the Year: Greg Malpass (read this 2013 profile of him in BIV). Also, here is Microsoft Vancouver GM Edo De Martin's thoughts on the event.
[BC Tech]
---
Kathryn Loewen, former CEO of Control Mobile, who as recently as 2015 was
doing business with PayPal
, is suing her U.S. investors, who she claims pushed her out of the company.
Loewen filed a civil lawsuit in California accusing seven defendants of fraud and financial improprieties. Loewen says her former investors conspired to push Control Mobile Inc., her Vancouver-based startup, into receivership, pushing her out. After that, she says, they bought her intellectual property and assets in a foreclosure sale for $1.8 million. Loewen's complaint alleges that the new owner then had the company appraised at close to $90 million.
[CBC]
---
CrunchBase spotlighted 15 top startup incubators around the world, and Vancouver's
Launch Academy
got a nod.
To date, LA has reportedly incubated more than 500 companies that have collectively raised over $100M in funding. Well done guys, and nice job on your new shiny website.
[Crunchbase]
---
Shafin Diamond Tejani
, co-founder of Vancouver's Victory Square Technologies, shares insights on how our cannabis industry can differentiate itself as cannabis legalization and investment spread around the globe.
He takes inspiration from Mark Twain, who reportedly said, "When everyone is looking for gold, it's a good time to be in the pick and shovel business." Tejani then writes:
In this case, the smart money isn't in producing a commodity, but in developing and licensing technologies and services everyone will need to get that commodity to customers. The real cash crop here isn't weed, in other words; it's data and intellectual property—the tech foundation of the future global cannabis industry.
[Quartz]
---
Hussein Hallak
, Founder and CEO of blockchain and emerging tech education company Next Decentrum (and former Launch Academy GM), shares a 7 step framework for learning emerging technologies.
Why does he think you should learn blockchain? And why can you no longer wait and see what happens with blockchain and crypto? Facebook is in the game with its crypto coin Libra. Hallak writes:
So if you were waiting for validation that blockchain is worth your time, and everything that happened in the past couple of years (top 10 blockchain companies worth over $50B, over $10B raized through ICOs, and Silicon Valley powerhouse Andreessen Horowitz launching a $300M crypto fund) was not enough to get you in, Libra should be your wake up call!
---
MasterCard appointed
Christopher Bailey
as the CEO of its Vancouver subsidiary, NuData Security.
Who even knew MasterCard was involved in Vancouver, eh? Bailey has been serving as chief technology office and senior vice-president of NuData Security prior to the CEO appointment. He will also serve as executive vice-president of EMV (Europay, MasterCard, Visa) and digital devices at Mastercard.
[Business in Vancouver]
---
Jill Earthy, head of Vancouver-based Female Funders, has been named to the board of Sustainable Development Technology Canada (
SDTC
), the fed agency responsible for funding cleantech initiatives and companies.
Earthy's previous roles include CEO of the Forum for Women Entrepreneurs, and regional director for BC and Yukon of Futurpreneur Canada.She is currently a director on the of governors at Simon Fraser University, as a board chair of the Women's Enterprise Centre, and a co-founder of the WEB Alliance.
[BetaKit]
---
Technology companies, B.C.'s $115 billion construction industry needs you. Badly.
The British Columbia Construction Association (BCCA) released the results its recent State of Construction Technology survey which showed B.C.'s construction employers feel underserved by the tech sector. The survey included more than 300 companies across all eight economic regions. It examined how aware companies are of the types of construction technology available to them in the administration, job site, and construction project categories. On average, 87 per cent of the companies surveyed were aware of the 14 subcategories of administration, job site, and project tools used in the construction sector. Beyond estimating software, which is used by half the companies surveyed, the average rate of adoption of tools in each category is only 27 per cent.
[Journal of Commerce]
---
Still with me?
Shoppers Drug Mart will use Vancouver blockchain tech to validate medical cannabis
Vancouver tech leader Galvanize wants to keep grads local
Early design concept of lululemon's new global headquarters in Vancouver
The City of Vancouver will be leading a process to establish an independent Low Carbon Innovation Centre for the region
Vancouver businesses say property taxes have them at the brink
How to teach young kids about money so it sticks with them (with advice from Wealthbar CEO Tea Nicola)
D-Wave launches its quantum hybrid platform
Mentionmapp's John Gray: Nearly a third of accounts tweeting about Canadian politics exhibit signs of inauthentic activity
BC's Carbon Engineering gets $25 million from federal government
How Vancouver's Procurify Is Reinventing The Way Organizations Spend
10 Things You Didn't Know About... TTT Studios co-founders Chris and David Hobbs
---
Let's connect this week at TechVancouver (Tuesday, July 9, 2019) where I'll be on a panel discussing how to navigate Vancouver's technology ecosystem. Connect on Twitter: me @notionport and VTJ @vantechjournal.