Vancouver Startup Week is tackling the pandemic head on
–– Community Bulletin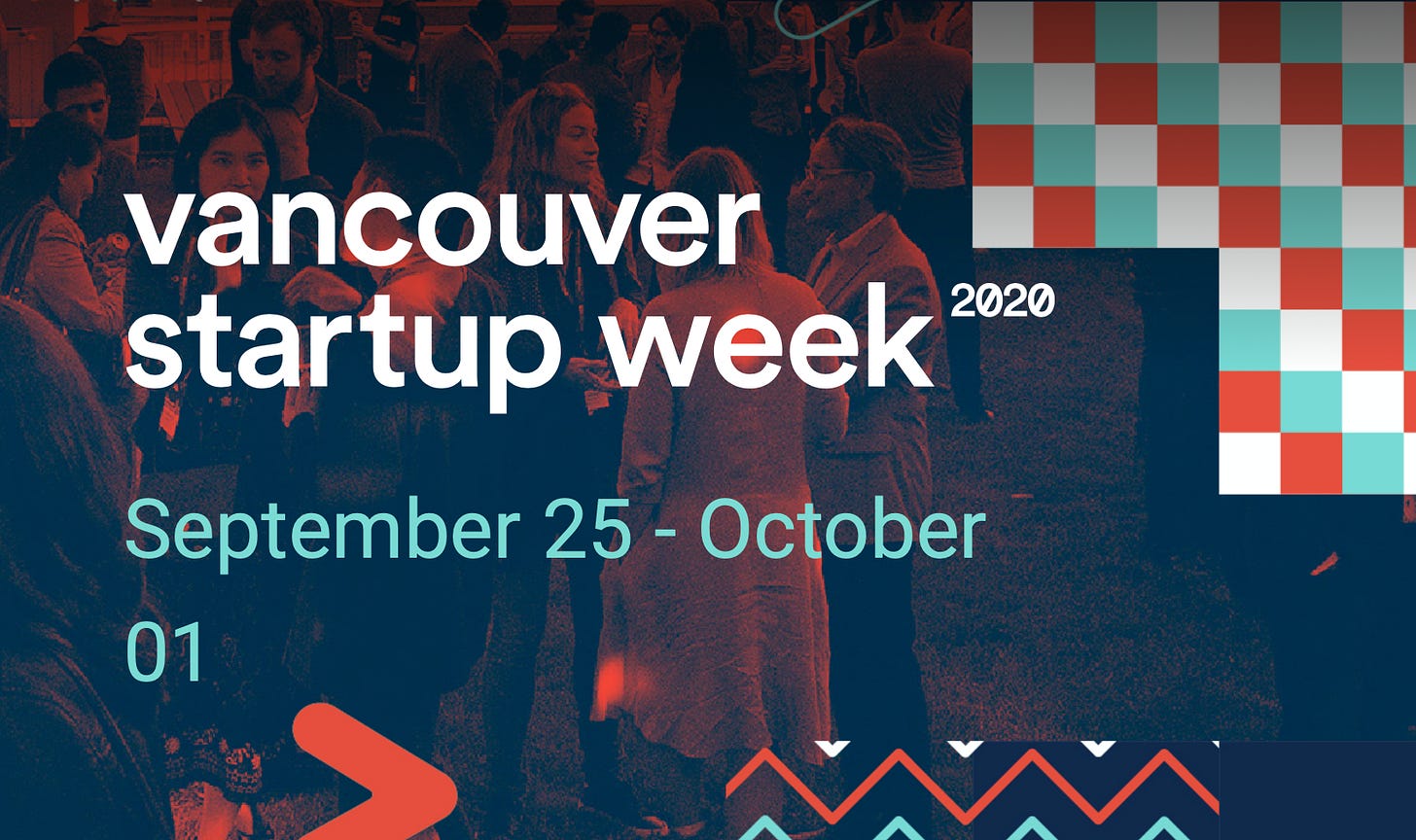 With more than half of Canadian small businesses reporting first-quarter revenue declines of 20 percent or more, the seventh-annual Vancouver Startup Week (VSW) is using its new virtual format to provide a springboard for recovery.
Taking place from Sept. 25 to Oct. 1, the unique networking event is focused on finding solutions to the many pressing issues facing Canadian entrepreneurs: Scaling businesses in a recession, articulating D&I messages internally and externally, securing funding during a pandemic, and on it goes in 2020.
VSW is also breaking new ground by making the event "by donation", with the hope that this will inspire attendees to also donate to VGH & UBC Hospital Foundation's  Most Urgent Needs Fund, linked at the end of each day of events. This allows anyone with a dream of starting their own business to learn and participate while supporting a VGH & UBC Hospital Foundation initiative designed to ensure that hospitals and community health centers are equipped with the tools and resources needed to provide vital care and move research forward. 
Expected to draw an audience of thousands from across Canada and around the world, VSW is using the Hopin app to host dozens of exciting panels and discussions highlighting the expertise of more than 100 thought-leaders, industry professionals, and tech insiders. This year's featured events include the VanHacks hackathon, in which hackers create tech solutions that solve issues faced by not-for-profit institutions; and the Recruitment Fair, which connects companies with job seekers and explores career opportunities.