The Vancouver innovation ecosystem guide
Explore 150+ communities, events, accelerators, and funding opportunities.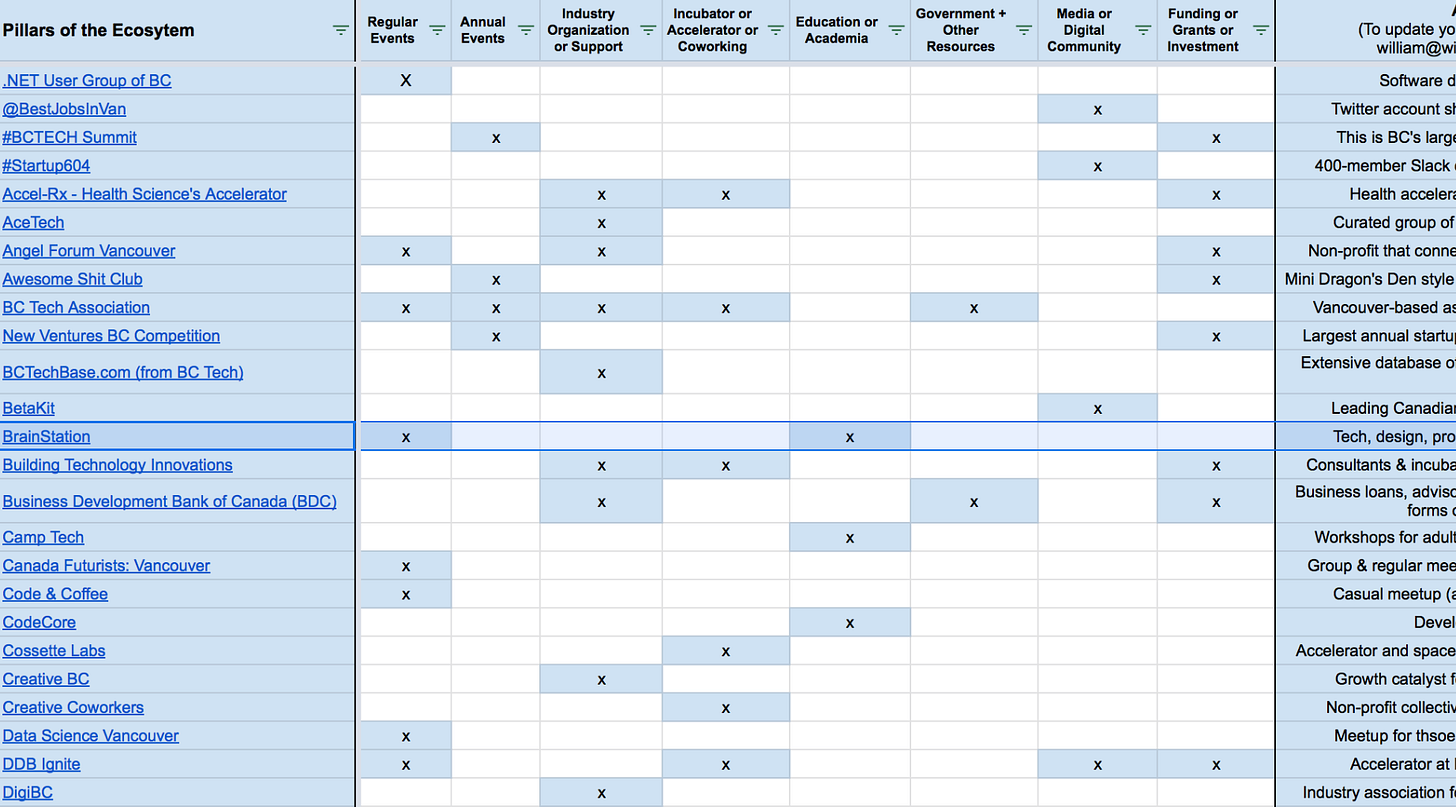 Let's talk about Vancouver's innovation ecosystem and culture. Simply put, it's awesome. Forget all the rankings, global reports and unicorn hype; all you have to do is talk to people working in tech here to get a sense of how dynamic the community is.
It's not just that countless smart people are building great things. There are equally as many people working to support and bring the city's innovators together through regular events and meet-ups, online groups and Slack teams, co-working spaces and accelerators, among many other avenues. These are the pillars of the ecosystem, and by our count, there are more than 135 of them.
To highlight this work—and to make it easier for you to discover it—we've put together a comprehensive guide that identifies who is doing what.