The Sunday Briefing | #98
"Try to get 24 months of runway. To get there, focus on the things you can control (i.e. costs)." - Boris Wertz, founding partner of Version One Ventures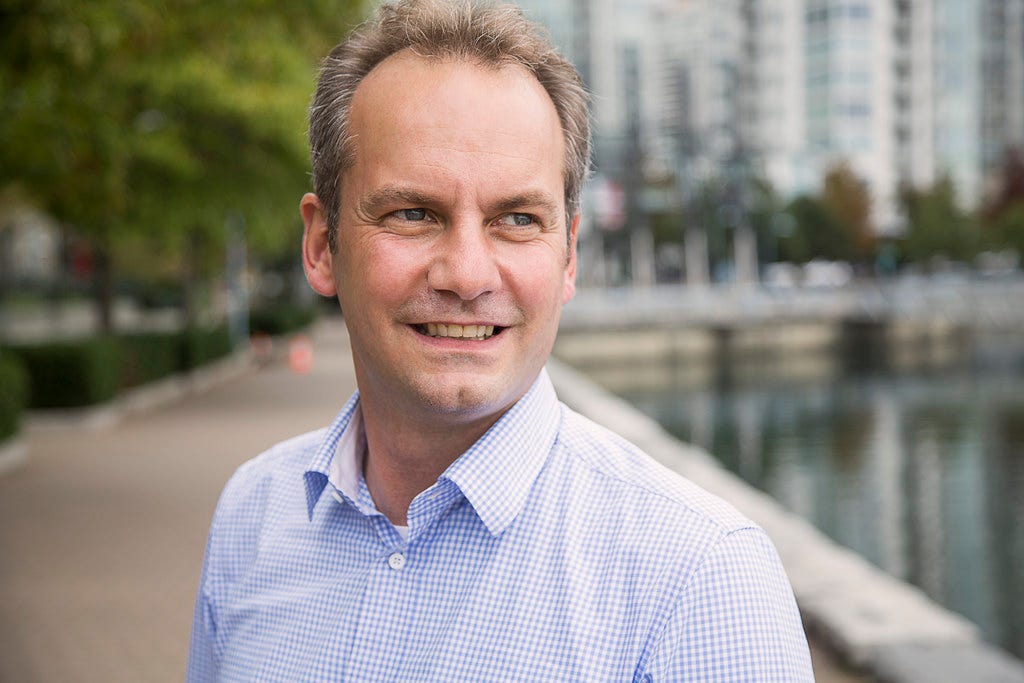 The 

Vancouver Tech Journal

 brings you news, insight, opinions, and the lesser-known stories from Vancouver's innovation ecosystem. This is The Sunday Briefing. Enjoy.
---
10 Vancouver tech investors share their startup survival tips. Last weekend, I asked a bunch of Vancouver venture capitalists (i.e. Version One Ventures, Relentless Venture Fund, Vanedge, Yaletown, etc.) what advice they have for startups trying to make it through this pandemic, which has quickly gone from health crisis to economic crisis. Read what they had to say. /more
Digital skills school RED Academy has permanently shut down its Vancouver campus, according to an April 1st statement on their website. Unfortunate news, but great to see other local organizations stepping up to support their students:
Industry leaders have rallied together in this difficult time to provide support for our affected students. In particular, the executive leadership team at BrainStation immediately reached out to the leadership group at RED to create alternate pathways for as many students as possible. 
"REALITY CHECK: The State of Vancouver and BC's VR/AR Ecosystem" report says the sector creates high skilled jobs with an average of 25 full-time employees per company, 18 of whom are highly qualified STEM hires. The report is a first-of-its-kind comprehensive study into BC's VR/AR industry, produced by the Vancouver VR/AR Association and commissioned by the Vancouver Economic Commission (VEC) and Vancouver International Film Festival (VIFF). /more
Digital product shop Invoke worked with quantum computing pioneer D-Wave to develop a user-centric data visualization tool that helps engineers understand and benefit from D-Wave's advanced technology. You can read the case study online, which details the firms' exciting partnership. /more
Vancouver-based startup Hoovie was spotlighted in Axios. Hoovie lets people host movie screenings in all sorts of venues including homes and restaurants.
In an era of social distancing, the company quickly added a way to virtually host screenings, including a post-film discussion over Zoom. The digital experience isn't the same as in a theater, but it does make the movie-watching everyone is doing a lot more social. "Everyone starts the film at same time," CEO Fiona Rayher told Axios.
Five B.C. startups—Beatdapp, Casca, Jane Software, Shift, and Spocket—selected for 48 Hours In The Valley, a two-day program that offers strategic networking and business development opportunities to Canada's most promising entrepreneurs in Silicon Valley. 48Hrs in the Valley was scheduled for May 2020 but due to COVID-19, it's been postponed until later this year. /more
BroadbandTV launched the #FunIndoors movement to raise funds for Doctors Without Borders. Doctors Without Borders is supporting existing hospitals and health systems and providing technical training and logistical support to manage the spread of COVID-19 around the world. The #FunIndoors initiative helps raise funds, awareness and positivity, and ultimately encourages people to make the most of their time inside. Learn how you can support the #FunIndoors Movement. /more
The winners of the BCBusiness Women of the Year Awards have been announced. They include tech leaders Pilar Portela, president and CEO, Astra Smart Systems and i4C Innovation and Julie Angus, co-founder and CEO, Open Ocean Robotics. /more
Professional services marketplace Rocketplace has come out of stealth, CEO Louis Beryl has announced. The startup made some executives hires here in Vancouver, including engineering VP Justice Gray and CTO Vinod Ramakrishnan. /more
/More
From Brick and Mortar to Ecommerce in 2 Hours: Setting Up Your First Online Store In An Afternoon
Email, text message attacks surge during COVID-19 crisis
Creative Destruction Lab launches Rapid Response Innovation Program: CDL Recovery
Cybersecurity Startup MergeBase Raises $500K For Software Security
Vancouver's Abcellera spotlighted spotlight in the MIT Technology Review: The race to find a covid-19 drug in the blood of survivors.
The Shopify Vancouver rocket ship is about to take off.
---
IDEAS
Dominic Wong, design director at Invoke, writing on What Comes Next: When Workshops Connect: Ensuring Purposeful Discovery Outcomes
Jock Finlayson, Business Council of British Columbia's executive vice-president and chief policy officer, and Ken Peacock, the council's chief economist, writing at Business in Vancouver: COVID-19 recession scenarios for B.C.: one is bad; one is worse
Ryan Holmes, CEO of Hootsuite, writing on LinkedIn: Is COVID-19 Our Tech Tipping Point At School, Work And Beyond?
Sarah Applebaum, an investor with RenewableTech Ventures, writing on Medium: Covid & Startups — Managing in a time of crisis
Amanda Leier, marketing and communications strategist, writing on LinkedIn: How To: Brand Communications in a Crisis
Katie Dunsworth-Reiach, a partner with Talk Shop, writing on Techcouver: When Government Programs Won't Save Your Business, These Money Moves Might
Wal van Lierop, founding partner with Chrysalix Venture Capital, writing on Forbes: After COVID-19, The Oil Industry Will Not Return To "Normal"
Katrina Carroll-Foster, partner and senior strategist with Kollectively, writing on LinkedIn: How #Marketing has Changed in the Past 30 Days (and a few suggestion on what to do). #Vancouver's B2B Marketers weigh in.
Ray Walia, CEO of Launch Ventures, writing on LinkedIn: Esports is the Guiding Star for Media and Entertainment
---
LISTEN
if/else: Remote vs. On-site: With Guests Katie Womersley (Vancouver-based vice president at Buffer) & Emily Freeman
Lawyerist: Client-Centered Law Firms, with Jack Newton (CEO of Burnaby's Clio)
---
LASTLY
Should your colleagues be reading this too? Forward it to them.
Follow along on Twitter: @vantechjournal / @notionport.
Reply with tips for next week.