The Sunday Briefing | #96
"We want to make sure our people don't become nodes for this virus." - Greg Malpass, founder and CEO of Traction on Demand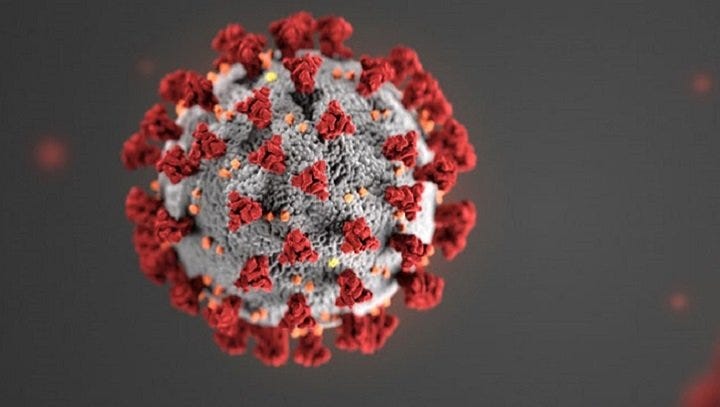 The 

Vancouver Tech Journal

 brings you news, insight, opinions, and the lesser-known stories from Vancouver's innovation ecosystem. This is The Sunday Briefing. Enjoy.
---
32 things learned about Shopify and their massive Vancouver expansion. The global commerce juggernaut is set to launch a 1,000 person office in downtown Vancouver—and we have everything you need to know about it. Read the full story.
In determining whether to make working from home mandatory, Later—like many other firms—is putting society at large into their considerations. The company, which has an average age of 28, wants to isolate workers so they're not putting vulnerable populations at risk of contracting COVID-19. "If we do decide to go mandatory work-from-home at some point in the near future, our response is a reflection of that greater societal risk," says Jessica Hodgson, Later's director of human resources. /more
Website Techcouver polled their readers on Twitter earlier in the week and ninety percent of respondents indicated that they'd be working from home starting next week. Here's what Greg Malpass, founder and CEO of Traction on Demand (leaders in this space), told Techcouver:
Tractionites and their families, our clients and our community are the core of our business. To keep them all safe, we've asked our employees around the world to work from home for the time being. We want to make sure our people don't become nodes for this virus. We're using a boutique of connected, SaaS-based applications, such as Salesforce and Spotify, to put our virtual workplace experience on par with what we enjoy in the office.
Canadian venture capital investment reached new heights in 2019 with a record CAD $6.2B invested over 539 deals. This is 69% more than the CAD $3.7B invested in 2018 and three times more than when the CVCA began market analysis in 2013. Q4 2019 significantly contributed to the year's total, with CAD $1.6B invested over 144 deals. /more
Vancouver-based seed-stage investor Version One Ventures LLC announced last week that it has closed its first $25-million "opportunity fund" backed by funds-of-funds investors Northleaf Capital Partners and HarbourVest Partners, LLC. "The opportunity fund differs from Version One's core funds, including its third, which raised $57-million in 2018, by enabling it to keep backing its most successful portfolio companies as they grow—an opportunity previously beyond its reach," reports Sean Silcoff. Explains Ian Carew, managing director with Northleaf, says, "These type of funds haven't really hit Canada. We're not reinventing the wheel, but taking something that's been tested and proven by U.S. venture capital firms starting with New York's Union Square Ventures in 2010." /more
Vancouver's AbCellera has been named to Fast Company's annual list of the World's Most Innovative Companies for 2020 for its drug discovery platform. The company is currently using it's tech to address real-world challenges like the COVID-19 outbreak. /more
34 women were announced as finalists for the BCBusiness Women of the Year Awards, including Juggy Sihota, vice-president, Telus Consumer Health, Julie Angus, co-founder and CEO, Open Ocean Robotics, and Livleen Veslemes, CEO, BioLytical Laboratories. The judges include Katie Baker, Laurel Douglas, Jill Earthy, and Tina Strehlke. The awards event takes place in September. /more
Qase Inc., a Vancouver cloud software startup that connects lawyers and clients online, this week said Oakland's Alameda County Bar Association would use its platform to hold free online legal clinics with low-income residents instead of meeting in person. "We now have the technology to ensure communities continue to get the help they need without compromising their health and safety," Qase CEO Dan Zollman said. /more
Trailblazrs is a recently launched platform for female funders and founders to share their voice and bolster the next generation of female leaders in technology and finance. "These short inspirational and impactful clips will resonate with many," says Jill Earthy, who is featured on the website. /more
/More
---
IDEAS
Stewart Butterfield, CEO of Slack, writing on LinkedIn: Behind the scenes of a 2,000 person company going all remote overnight
Jeff Booth, tech entrepreneur and author, writing on LinkedIn: A world in crisis requires real leadership
Ray Walia, CEO of Launch Ventures, writing on LinkedIn: Data Makes the World Go Around
Karn Manhas, founder and CEO at Terramera, writing on LinkedIn: Urban Farming Won't Feed The World. Here's What Might
Shafin Tejani, CEO at Victory Square Technologies, writing on LinkedIn: As Markets Fall, Take These 4 Steps To Keep Your Business Healthy
Tyrell Mara, VP of operations and growth at Scoop Robotix, writing on LinkedIn: Navigating Career Transition & the Hierarchy of Human Performance
Ross Wainwright, CEO of Vision Critical, writing at Techcouver: COVID-19: What Businesses Should be Doing Right Now
Framework Venture Partners, published on their Medium: The Economic and Business Impacts of a Pandemic
---
Q&A
10 Things You Didn't Know About... Traction on Demand founder and CEO Greg Malpass
---
KEY EVENTS
… cancelled.
---
LASTLY
Should your colleagues be reading this too? Forward it to them.
Follow along on Twitter: @vantechjournal / @notionport.
Reply with tips for next week.