The Sunday Briefing | #92
"We grew it for five years and sold it to Microsoft just as the bubble was bursting, which was a very lucky thing." - Gerri Sinclair, MD at Kensington Capital Partners' Vancouver office.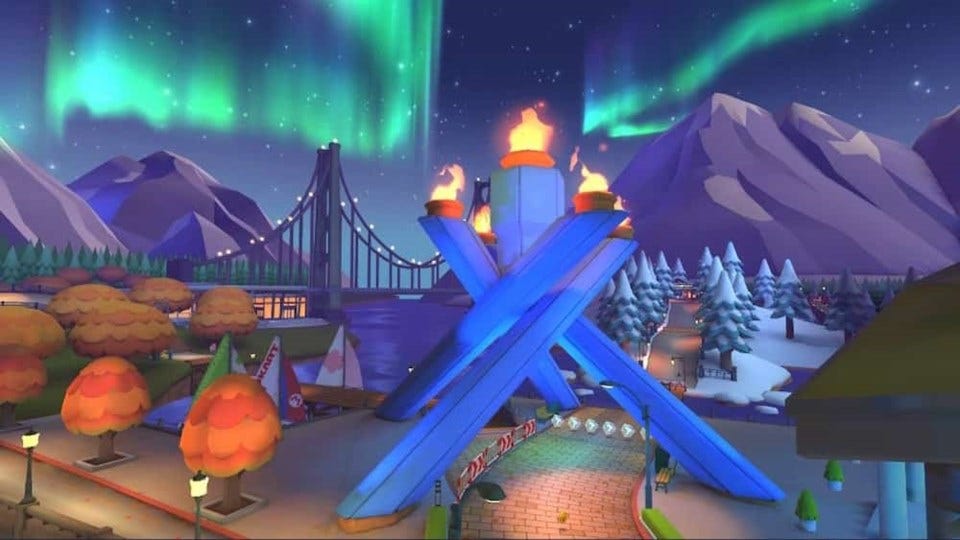 The 

Vancouver Tech Journal

 spotlights the city's most important technology news and business stories. This is The Sunday Briefing. Enjoy.
Photo: @kart_tour / Twitter
---
TOP STORIES
Mario Kart just added Vancouver as a race track location. Oh baby! Mario Kart Tour is hosting mobile games with varying themes every two weeks. And as of last week, you can race on a Vancouver tour. The theme is in celebration of Vancouver's 10-year anniversary, since the Olympics started here February 12, 2010. /more
Business in Vancouver profiles Gerri Sinclair, managing director at Kensington Capital Partners' Vancouver office. Sinclair's firm manages the $100 million BC Tech Fund, which has made investments in Eventbase, Foodee, Mojio, and other funds Vanedge Capital, Scale Up Ventures, Lumira Ventures, and Yaletown Partners. /more
Microsoft's first Android device, the Surface Duo, is one step closer to becoming reality after a suspected prototype of the smartphone was spotted on the Vancouver SkyTrain last week. A video uploaded to YouTube by user Israel Rodriguez shows a commuter using a dual-screen, foldable device that appears identical to the Microsoft Surface Duo first announced by the company in October. Experts say this is the first time the new device has been spotted in the wild. /more
Vancouver Economic Commission's (VEC) board of directors has announced that CEO Catherine Warren's contract will end this month, and they will soon begin the process of recruiting a new CEO. Warren became the CEO of the VEC under two years ago, in Summer 2018, replacing Ian McKay, who left the position to take on the role of CEO of federal investment attraction agency Invest in Canada. As of last year, the VEC had 17 full-time staff and an annual budget of $3 million. In the meantime, Eleena Marley, the associate director of business planning and project support for the city, will serve as VEC's acting CEO until a new permanent leader is found. /more
Take a look inside Grammarly's new Gastown-chic Office (PHOTOS). Per Cecilia Lu of Daily Hive:
Exposed brick and natural light are key features of Grammarly's 3,000-sq-ft new office in Gastown. As previously reported on Daily Hive, the AI-powered writing assistant opened up a few months ago in Vancouver to complement existing offices in San Francisco, New York, and Kyiv. The usual tech industry perks are on display, such as free lunches, snacks, and beverages. There are height-adjustable sit-stand desks and plenty of meeting rooms for collaboration and meetings. The meeting rooms are named after local mountains — Cypress, Grouse, Seymour, Whistler, and Fromme — as a nod to Vancouver and to reflect the team's love of the great outdoors. The office has a total capacity for 20 team members and, at the time of writing, has hired about half of that number.
Revenue for B.C.'s Cleantech industry climbed $600 million to $2.4 billion from 2016-18, according to estimates from a February 12 study from KPMG Canada. Investment is increasing , going from $4.25 billion to $7.11 billion from 2016-18. Among the 92 participants surveyed for this report, 18% reported raising $10 million or more in equity in the last two years compared with 9% in the 2016 report. /more
7 Gate Academy, the blockchain and machine learning bootcamp backed by local venture capital firm 7 Gate Ventures, looks to empower the startup ecosystem by helping software developers upscale. The academy is open to qualified local developers interested in expanding their knowledge of emerging technologies including blockchain and machine learning. /more
The United Nations wants every individual digitally verified by 2030, in a bid to promote financial inclusion and reduce fraud—and Trulioo's Zac Cohen has insights on how the world can do this right. "What we need is a few model examples to build really successful ID schemes around," Cohen, COO of the venture-backed startup says. "Any ID scheme that is built without security, privacy, and financial inclusion among the chief principles, is just going to be missing the core purpose of the system itself." /more
Early data on UBER in Vancouver:
/More
---
ARCHIVES
January 27, 2010: 

Waiting on a Leader: Vancouver's Tech History.

 "When you think of Ottawa and technology, you think telecommunications. When you think of Waterloo and technology, you think RIM. When you think of Vancouver and technology, you think… umm… well lots of things," writes 

Brent Holliday

, who was at the time a partner with Capital West Partners. "That is the problem and the opportunity with Vancouver's high technology industry: Jack of all trades, master of none." 
---
IDEAS
My #booknotes… The Club: How the English Premier League Became the Wildest, Richest, Most Disruptive Force in Sports by Joshua Robinson and Jonathan Clegg
Vaclav Vincalek, CEO of PCIS, writing in Forbes: Power To The People: A Realistic Plan To Energize Our Economy
Sean Tyson, co-founder and chief strategy officer of Quietly, writing on his agency's blog: Marketing financial services in the age of distraction
Marius Adomnica, a technology and gaming lawyer at Segev LLP, writing on The Patch Notes: What gaming influencers need to know about Canada's new influencer marketing guidelines
Gordon Patrick Newell, partner and executive coach at Bond & Bourne Leadership, writing on LinkedIn: Can you improve on giving responsibility to your team?
Boris Wertz, founding partner of Version One Ventures, writing on his firm's blog: Today's opportunities in enterprise SaaS
Karn Manhas, founder and CEO of Terramera, writing on LinkedIn: 3 Critical Lessons I Learned At Davos 2020
Dan Brodie, chief operating officer of Charitable Impact, writing on LinkedIn: Climate crisis outcome hinges on the unifying power of building a brighter future
---
Q+A
Q&A with Lupin Battersby, SFU's new Knowledge Mobilization Officer
I hope that we can break down silos across units, really leverage our resources, and celebrate the successes of our research impact. I hope we can help expand and build on understanding and applying the principles of knowledge mobilization. And I dream that we develop a unique, accessible, engaging and sustainable knowledge mobilization resource that increases contributions to, and engagement with, our communities.
---
KEY EVENTS
P.S.
Super Early Bird tickets are now available for the #BCTECHSummit, taking place June 1-2, 2020. Use code VTJ for a special discount.
---
LASTLY
Should your colleagues be reading this too? Forward it to them.
Follow along on Twitter: @vantechjournal / @notionport.
Reply with tips for next week.