The Sunday Briefing | #105
"I think as a general rule in Canada, we have funded, relatively speaking, too many companies with not enough money." - Rich Osborn, managing partner of Telus Ventures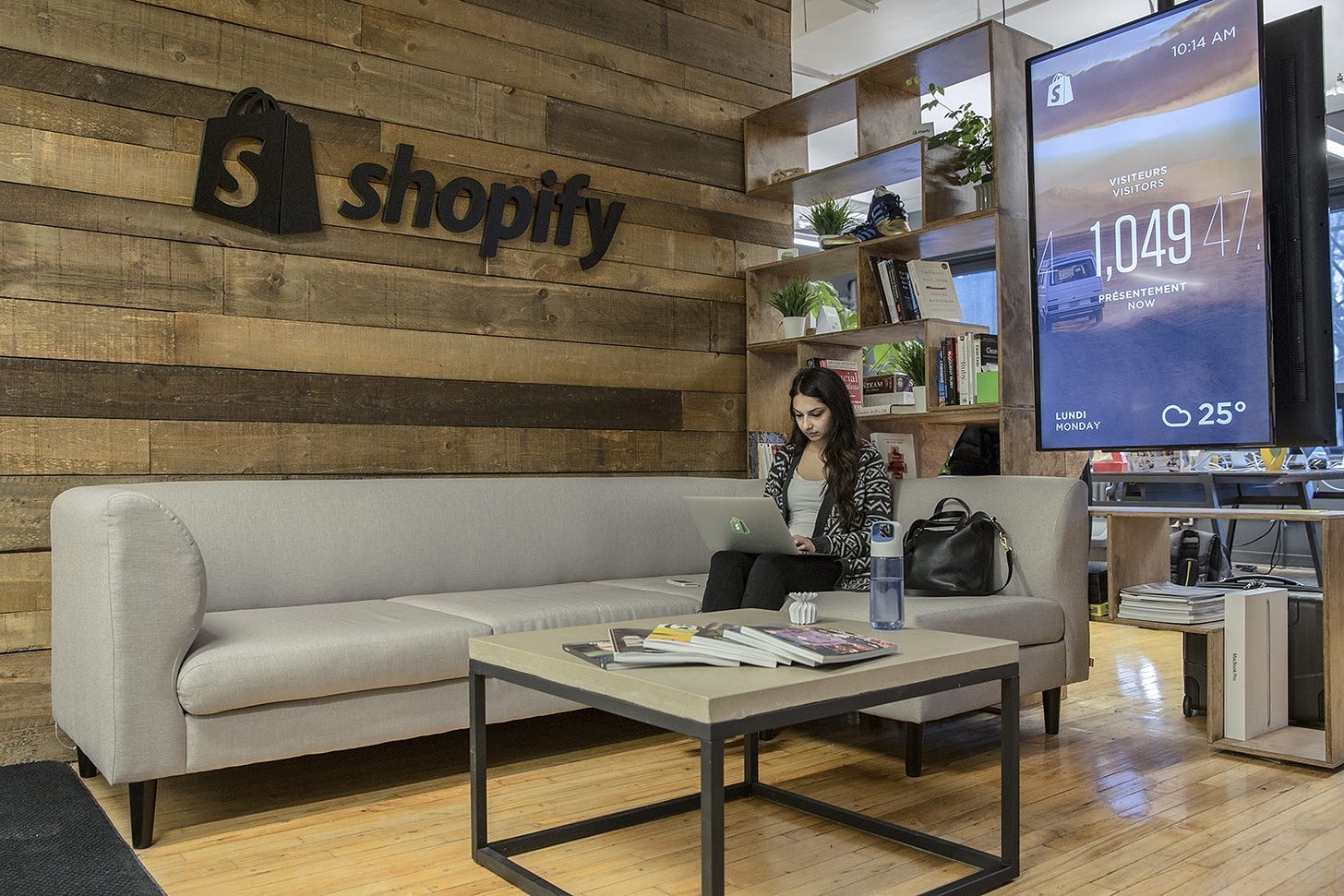 The 

Vancouver Tech Journal

 brings you news, insight, opinions, and the lesser-known stories from Vancouver's innovation ecosystem. This is The Sunday Briefing. Enjoy.
---
FEATURES
6 ways to view Shopify's "digital by default" declaration
Cutting Room Floor: Investor Rich Osborn on how he knows when to back an entrepreneur
---
Tech wizard Chao Cheng calls it quits after 38 years working for Simon Fraser University. One of Cheng's claims to fame was bringing the first desktop computer to the school of engineering. He also created the first two local area networks (LAN) before converting them to a more reliable Ethernet link in 1989. Cheng started working at SFU in 1982, eventually rising to become manager of facilities and technology in the faculty of applied sciences. /more
STEMCELL Technologies mentioned in this Wall Street Journal piece on the adoption of a form of application building called low-code.
After Stemcell Technologies Inc., a Vancouver, British Columbia-based biotechnology company, moved some operations off-site, it developed within a day an application to track location, work and health status of its 1,500 employees with low-code tools from OutSystems Inc… For now, the application is a stopgap for the pandemic, but it could spawn new uses in the future, said Stemcell Chief Information Officer John Lilleyman.
Bill Tam, co-founder and COO of the Digital Technology Supercluster, was named to the CBC/Radio Board of Directors. Canadian Heritage, the federal ministry responsible, said:
Bill Tam, of Vancouver, is one of the preeminent leaders in the British Columbia technology sector… He works to promote entrepreneurship and new economic opportunity while forging partnerships across business, government and post-secondary institutions to establish new accelerated, inclusive growth approaches. 
/more (submitted by J. Karim)
Vancouver-based national carrier Telus is planning to build a commercial office and innovation centre in downtown Victoria, B.C.
The centre will become Telus' regional headquarters for approximately 250 employees. It will also be home to an innovation hub that will showcase advanced communications and information technology. The carrier is paying $8.1 million to purchase the property from the city, along with an additional $1.1 million purchase price adjustment depending on the final proposal submitted and approved as part of the rezoning process.
Canada has fallen one spot in StartupBlink's 2020 global startup ecosystem rankings, with hubs Toronto and Vancouver seeing their ranking also drop.
This year, both Toronto and Vancouver experienced a notable ranking decrease, with the former falling nine spots and the latter falling by 12. Toronto, Vancouver, and Montréal are listed in StartupBlink's top 50 ecosystems, though there is now not a single Canadian hub in the top 20 cities.
BO Herald spotlights top companies owned by women around the world, and Shahrzad Rafati's Broadband TV was noted.
Sharzad Rafati is a female entrepreneur in a male dominated sector and has made it her sole goal to lead a company that has a zero gender pay gap, 43% of employees are female and 46% of managers are also female. Proving that you can achieve gender parity in a tech company and make it one of your strengths.
Slack added a record 12,000 net new paid customers in the quarter, bringing the total to 122,000 paid customers, an increase of 28 percent year over year, amid the widespread shift to remote work during the COVID-19 pandemic.
In the quarter, the company hit another record with over 90,000 net new organizations on either a free or paid subscription plan, bringing the total of organizations on subscription plans to 750,000.
/More headlines you may have missed
Innovate BC Partners With Mitacs To Drive COVID-19 Business Solutions
E-sports weathering pandemic storm far better than their physical counterparts
Simon Fraser University vice president says that remote learning will likely continue in next spring's semester
Telus dumps Huawei's 5G tech hours after Bell
Digital pharmacy startup PocketPills tracks increased growth amid Covid-19
Sonic Incytes raises $3.5 million seed round to commercialize liver health assessment device
Downtown Vancouver office space coming available as companies leave
Local businesses adapt to pandemic with online innovation
---
Q&A
Forbes: TELUS CEO Darren Entwistle Proves Stakeholder Capitalism Is Possible Even During A Pandemic
---
IDEAS/OPINION
Kirk LaPointe, publisher and editor-in-chief of Business in Vancouver, writing at his publication: China and U.S. are huge hurdles for Canada's COVID-19 comeback
Robert Lewis, founder of Techcouver, writing in his publication: Five B.C. Companies That Have Adapted & Thrived During COVID-19
Nejeed Kassam, CEO of Keela, writing on LinkedIn: Reflections on George Floyd and Too Many Others
---
E-VENTS
Thursday, June 23, 2020: Vancouver Entrepreneurs' Forum Online: Supply Chain Covid-19 Impacts and Future Readiness
---
LASTLY
Should your colleagues and clients be reading this? Send it to them.
Get updates throughout the week on Twitter: @vantechjournal.
Reply to say hello or send me tips.