The Sunday Briefing | #101
"Its sole purpose can only be ... getting the virus to be eradicated." - B.C. Privacy Commissioner Michael McEvoy on plans for a contact tracing app.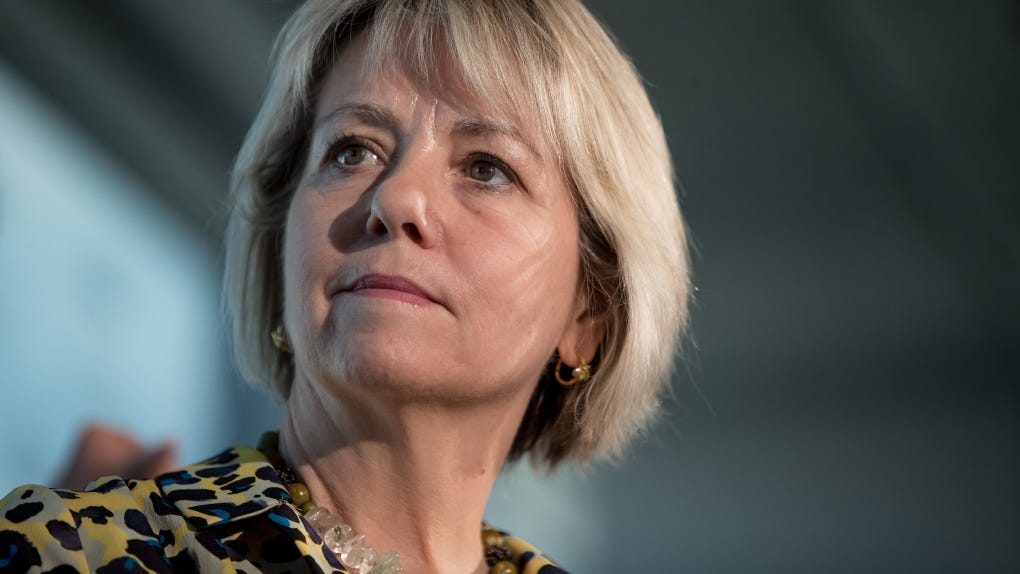 The 

Vancouver Tech Journal

 brings you news, insight, opinions, and the lesser-known stories from Vancouver's innovation ecosystem. This is The Sunday Briefing. Enjoy.
Note: The winner of last week's survey draw is revealed at the end.
---
CTV News asked Dr. Bonnie Henry if she was working on an app-based approach to contact tracing. Her response:
We've been trialing some apps to assist in that, particularly if we identify a case and we identify their contacts, being able to connect with them and use some of the information around where they've been and who they've been in contact with. We've been looking into this a lot, we need to find the right IT support for the work we're doing — that doesn't create more problems than it solves.
Chief among the concerns are protecting users' privacy and ensuring the efficacy of the technology outweighs the risks and issues associated with it. /more
---
According to Vancity's website, Kirsten Sutton, the long-time Managing Director of SAP Labs Canada in Yaletown, has quietly joined the financial co-operative as Senior Vice President, Digital Solutions and Business Technology. Currently, Sutton's LinkedIn page and Twitter bio have the following statement: "Watch for a new adventure starting very soon..." Could this be the new adventure? /more
---
Wayne Chen, founder of Vancouver-based bitcoin exchange Coincurve, shares comments on the upcoming bitcoin halving. What is that? you ask. Put simply, it's when the reward for mining new bitcoin blocks is cut in half. Chen's thoughts on where the price of bitcoin (which is up 40% since Jan 1) will go:
There is a possibility of the prices trading sideways or even a small dip after the halving. With the COVID-19 pandemic as an added detriment to the world economy, we may see a quicker bullish signal than the previous halving events.
---
TechCrunch doesn't know where Port Coquitlam is, so their headline about Finger Food Advanced Technology Group being acquired says, "Unity snaps up Vancouver-based studio building AR/VR tech." Finger Food's 225-person team will be joining Unity with CEO Ryan Peterson becoming Unity's "VP of Solutions." Some of Finger Food's past clients include Lowe's, Enbridge and SoftBank Robotics. /more
---
TIME magazine reported that a Vancouver-based senior engineer at Amazon resigned in solidarity with fired corporate and warehouse workers who protested working conditions at the company. The engineer, Tim Bray, posted the following to his blog: "Firing whistleblowers isn't just a side-effect of macroeconomic forces, nor is it intrinsic to the function of free markets. It's evidence of a vein of toxicity running through the company culture. I choose neither to serve nor drink that poison." Damn. /more
---
Wondering how long the line-up for the grocery store is? This new Vancouver-based website tells you. Co-founded by Mae Woods, who works in marketing, and software engineer Pan Khandtidhara, Howbsy.com shows its users the current wait times at a wide range of local establishments. /more
---
Vancouver's Value on Liquor Store has installed a thermal camera to check its customers' temperatures. Explains GM Abri Van Der Berg: "It keeps our customers more safe, it keeps our employees more safe and it functions by itself." Creepily, the camera uses special tech to read a person's temperature and then show it on a screen. If someone reads a fever, then staff will be alerted. "I would then ask the person to leave the premises in the interest of the safety of other customers and my employees," Van Der Berg told CTV's Emad Agahi. /more
---
/A few more headlines
Venture capital prospects buoyant for some, dead for others
Visier taps co-founder Ryan Wong as CEO
Trulioo COO Zac Cohen: Gambling industry being online a "must"in current climate
---
IDEAS
Sue Paish, CEO at the Digital Technology Supercluster, writing on LinkedIn: Three pillars of #Pandexit: Safety, Confidence, and Courage
Shivam Kishore, manager of technology and partnerships at Vancouver Economic Commission, writing on his organization's blog: Why Tech Could Form the Backbone of B.C.'s Economic Recovery
Tom Bradley, chair and chief investment officer at Steadyhand Investment Funds, writing at the Financial Post: What investors can learn from B.C.'s superstar provincial health officer
Dan Brodie, chief operating officer at Charitable Impact, writing on LinkedIn: Sustaining silver linings can lead to a more generous post-COVID world
Alex Chuang, managing partner of Shape Immersive, writing at TechCrunch: AR is the answer to plummeting retail sales during lockdown
Nejeed Kassam, founder and CEO of Keela, writing on LinkedIn: Why Tech Startups Need to Work More like Nonprofits
Ryan Holmes, still CEO of Hootsuite, writing on LinkedIn: Using More Social Media During COVID-19? You're Not Alone
Joanna Buczkowska-McCumber, executive director at League of Innovators, writing at Future of Good: Better government support for youth entrepreneurs can help get us through the crisis
---
CONNECT
May 21, 2020: Scrapping the Roadmap: Navigating Products Through Change, hosted by BrainStation /go
---
SURVEY DRAW WINNER
Congratulations to Charlene R.—winner of a $50 Amazon e-Gift Card.
---
LASTLY
Follow along on Twitter: @vantechjournal / @notionport.
Feel free to reach out at william@williamjohnson.ca.
Send this to your colleagues and clients.