The Lady Business Summit is a day of real-talk, timely expertise, and practical how-to's for entrepreneurs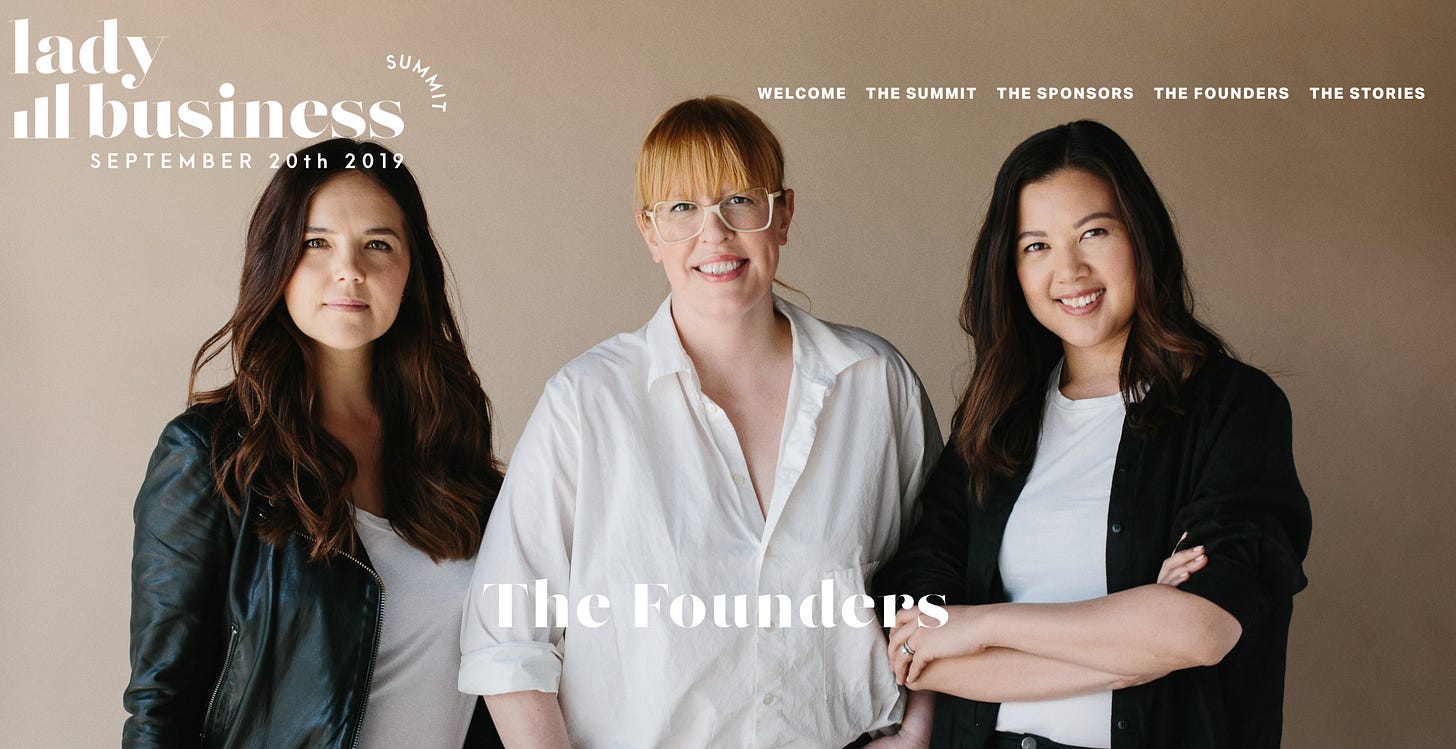 Do you have an idea for a product or service business but have no idea where to start? Are you having trouble spreading the word about your business to the right people? Do you feel like your business could be making more money? Are you longing for the support of a like-minded business community?
If you answered yes to any of the above, you should probably register for the
Lady Business Summit
.
The one-day conference is designed to provide tactical support, practical resources, and community for early-stage entrepreneurs. Sessions will cover a full range of topics, from partnerships, legal affairs, bookkeeping, and lending. Specific sessions include:
Marketing Boot Camp: Do you know who your customers are and why they give you their money? Welcome to the intersection of where revenue meets your customer.

Creating and Telling Your Brand Story: How do you stand out from all the noise and differentiate your business from others? Discover the difference between a logo and a brand, and why SEO is so important to your business.

Using  the Gram for More Than Just: A Social Media Toolbox: A Social Media toolbox: How have the algorithms changed and how does that impact your content? How do you create content that makes a business impact? How do you choose your social media channels (hint: there are more out there than just Instagram!)? 10 take-aways you NEED to know to be successful on social.
---
The event is founded and organized by Anna Heyd, Vivian McCormick and Oana Papuc. They've also secured an incredible roster of contributors, including:
Jackie Kai Ellis

Sonia Chhinji

Beth Hall

Janna Bishop

Shira McDermott

Nathaly Narrin

Aleeza Khan Bradner

Samantha Bate

Julie Sheldon

Aislinn Grant

Amanda Lee Smith

Megan Dado
Read their stories here, and register for the conference at www.ladybusinessyvr.com.