Meet Matthew Cross, the new guy in charge of the $100M BC Tech Fund
The Harvard MBA joined Kensington from Parallel49 Equity in 2019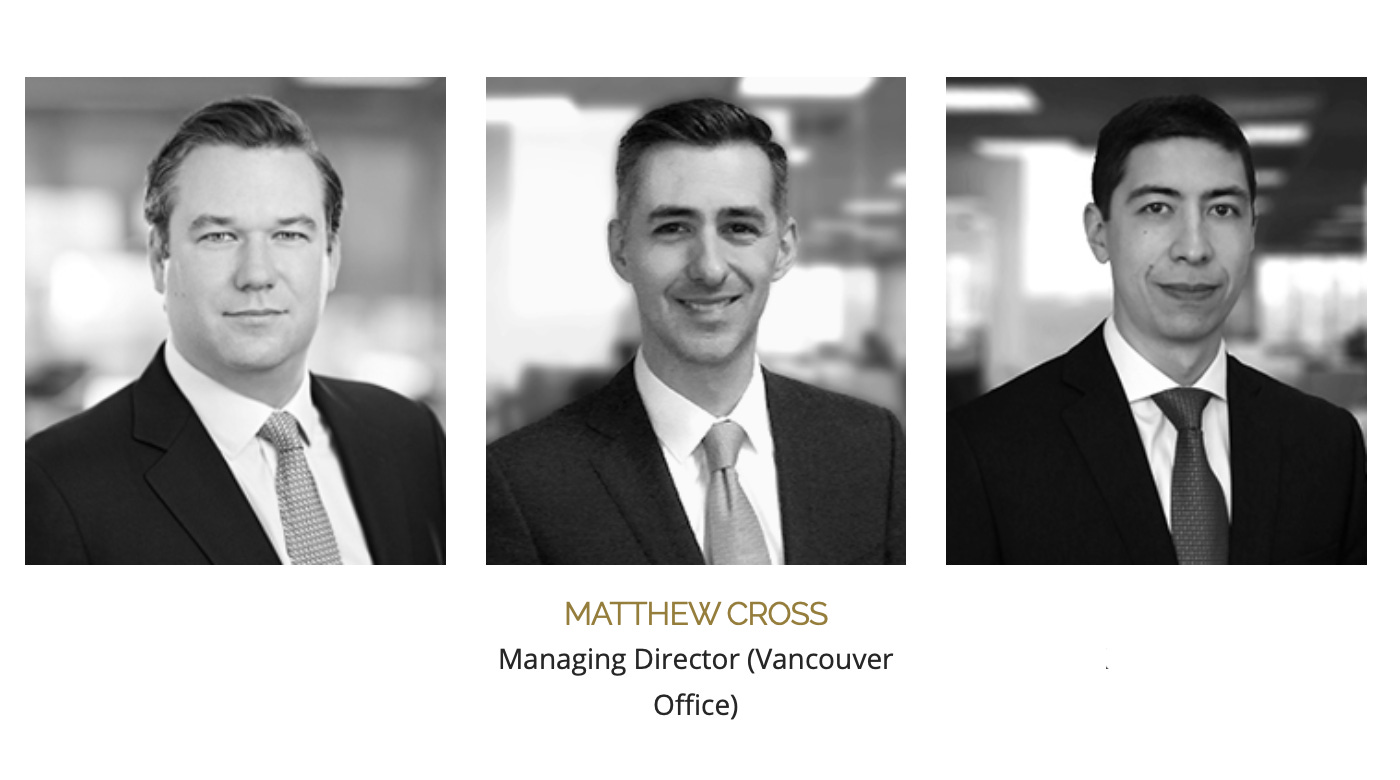 Nearly four years ago, Kensington Capital Partners was appointed by the Province of British Columbia to manage its new $100 million BC Tech Fund. It was launched by former Premier Christy Clark and Amrik Virk, the former Minister of Technology, Innovation and Citizens' Services, to invest in venture capital funds and emerging technology companies throughout the Province, across ICT, digital media, clean tech, and life sciences/healthcare.
As part of the announcement, Kensington opened a new office in Vancouver to lead the firm's management of the Fund, to be headed by their newly appointed Managing Director, Dr. Gerri Sinclair. Here's what Kensington wrote of Dr. Sinclair at the time:
A Kensington advisory board member since mid-2015, Dr. Sinclair is a technology industry veteran with a storied career that spans 25 years across mobile and digital media technologies, entrepreneurial business, and government policy. She is the recipient of numerous prestigious business, entrepreneurship, and technology innovation awards; has served on several government and corporate boards; and is immersed in the BC province's technology industry. In this new role, Dr. Sinclair will also be responsible for building out the Kensington team in the Vancouver office.
"I have had the pleasure of working with the team at Kensington in an advisory capacity, and it's a tremendous honour to be appointed to this new role," Dr. Sinclair was quoted. "I look forward to applying my experience in the BC market to working with emerging companies and funds in the Province as a member of the Kensington team."
Meet new managing director Matthew Cross
After a distinguished career and an active four years at Kensington as manager of the BC Tech Fund, Dr. Sinclair retired this past March. Matthew Cross, a managing director of Kensington's Vancouver office is now "responsible for managing the day-to-day operations of the BC Tech Fund and sourcing and evaluating new investment opportunities," according to Kensington's website.
Cross also serves on the investor advisory committees of several venture funds, and serves as a Director of two Kensington Private Equity Fund investments: White Swan Environmental and Horseshoe Power. In addition:
Matthew was previously a Vice President and key member of the investment transaction team at Parallel49 Equity, a leading lower middle-market private equity firm based in Vancouver, BC. His responsibilities at the firm included deal origination, transaction structuring and execution, portfolio company management, and information technology.

Prior to joining Parallel49, Matthew worked with technology sector clients as part of Deloitte Consulting's strategy practice in San Francisco and held a variety of strategic and operational roles in Canada and Norway at Teekay Corporation (NYSE:TK), a leading global provider of marine services to the oil and gas industry.
Cross has an MBA from Harvard Business School, an HBA from the Richard Ivey School of Business at Western University, and a BA in Sociology from Queen's University.
More on the BC Tech Fund
According to the Province of B.C., as of October 2019, the BC Tech Fund has invested in the following:
B.C. Venture Capital Funds:
Vanedge Capital

Lumira Ventures

ScaleUp Ventures

Yaletown Partners

Pangea Ventures

Versant Ventures

Framework Venture Partners

Panache Ventures

Voyager Capital
B.C. Companies:
Mojio

Foodee Media Inc

Eventbase

D-wave

Procurify