Meet Google, Facebook, and other giants at the VR/AR Global Summit in Vancouver
"The best knowledge and networking for enterprise, hardware, software and content providers."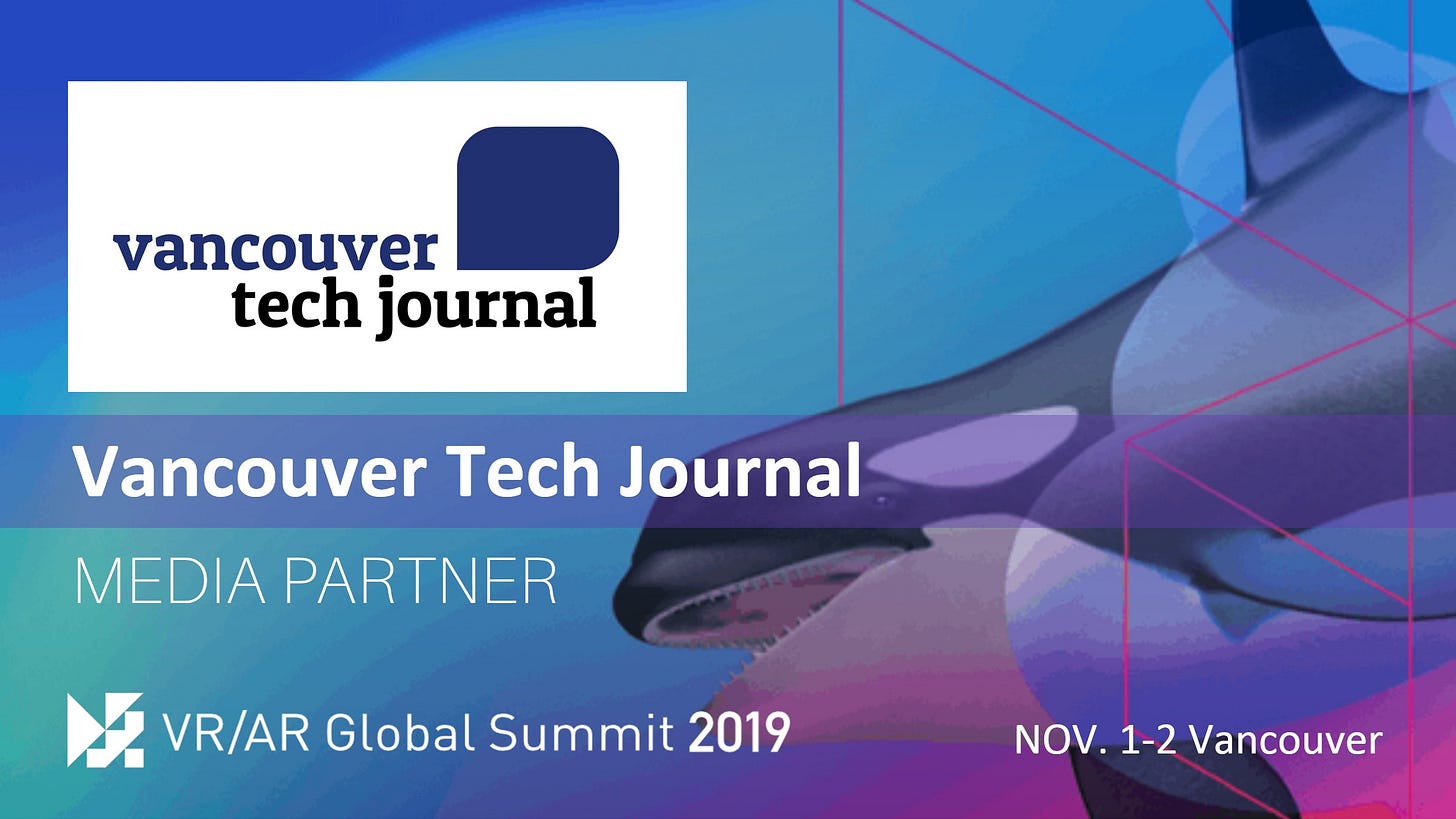 The facts are clear: With over 230 companies active in VR/AR, Vancouver is the 2nd largest immersive ecosystem in the world. And this Friday and Saturday (Nov 1-2), this massive community of technologists and artists will be on full display at the VR/AR Global Summit at Parq Vancouver.
This is the 4th time the international event is taking place in Vanco…
This post is for paid subscribers