"Be awesome to each other": Mobify musings and memories
Notes on a company that featured early and often in my Vancouver tech adventure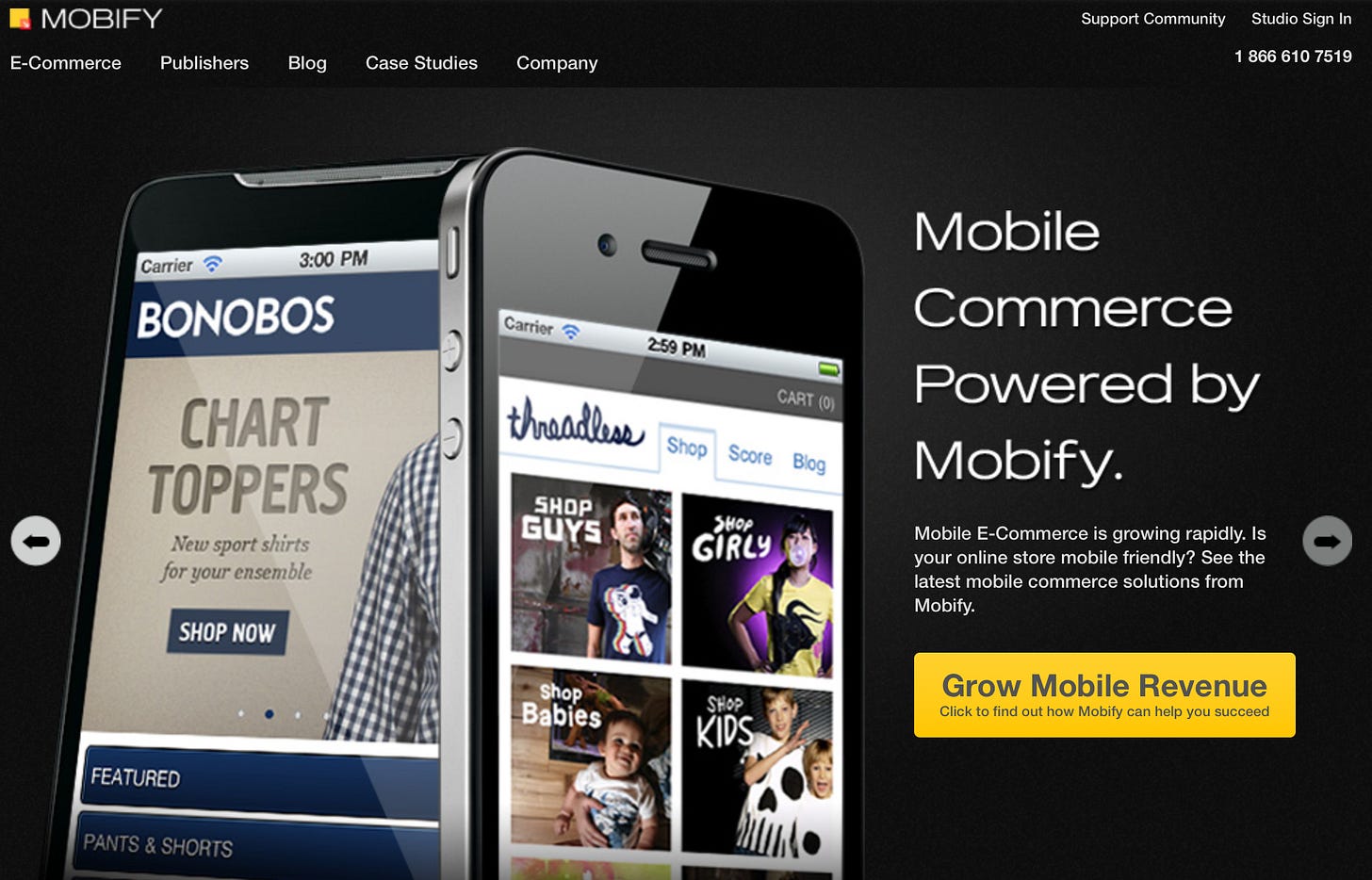 Reflecting on today's news… Salesforce Closes Acquisition of Mobify
---
"Oh boy, this is really exciting," said John Boxall, CTO and co-founder of Mobify. He was speaking to potential employees at Tech Fest (an event conceived of by Techcouver founder Rob Lewis). The event, hosted at the Commodore Ballroom in May of 2015, was like a job fair. But instead of job candidates pitching employers, company leaders took to a stage to pitch the talent. Boxall had the mic and was sharing his companies recent triumphs—"a new office in London, UK, new offerings in native apps, recent work with Google"—according to a blog post I wrote about the event.
A key part of his pitch was what he called the Zen of Mobify, "which I think describes a little bit about what it's like to work at Mobify," he said.
Open is better than closed. We favour experiment over argument. We're concise. And at Mobify you can write in any programming language that you want as long as it's Python. And I guess lastly, the last part of the Zen of Mobify: be awesome to each other.
In terms of that last bit, Mobify has definitely followed through.
I had moved to Vancouver from Ottawa fourteen days earlier, and this was just the second Vancouver tech event I ever attended. I remember the event vividly because it's where, among other cool developments, I met one of my best friends, John Lee, who's now a software engineer at Facebook.
Interestingly, the first tech event I attended in Vancouver was 365 days earlier, and before I even lived here. I was vacationing in Vancouver and, encouraged by my friend Cheryl Draper (head of marketing at Moz and an Invoke and Unbounce alum), decided to attend a Startup Grind event at… Mobify! At the time, they worked out of 948 Homer Street. The speaker that night was serial entrepreneur Meredith Powell, who was then representing The Next Big Thing. She's now an investor with Seattle's Voyager Capital. The most random thing I remember from that event is Meredith telling the audience that the marketing/brand agency she used to run had a $15k/month retainer. (Meredith, ping me if I remember that wrong!).
Anyway, that wasn't the last tech event I attended at a Mobify office, as they've continued to host groups like Mobile Growth Vancouver, Vancity Digital Project Managers, and TechVancouver, among many, many others even as they moved into fancy new digs on Granville Street.
I guess the reason I'm writing this is that I've appreciated the company's engagement with the ecosystem. They had a positive effect on my integration into Vancouver, and it's been great to see them grow and evolve, from their founding at SFU to their recent acquisition by Salesforce. I know many others share this sentiment.
So, congratulations Igor and John from the Vancouver Tech Journal community. We wish you every success in this new chapter of your company's history.